Quick Facts about me (Damaris):
Latina –  100% Salvadoran. I write & speak Spanish fluently.
Married to my Honduran Husband.
Mommy to an amazing son & daughter. 
I love to read, bake & take pictures of everything.
When I have time, I love to watch my favorite TV shows – old & new – such as: Pretty Little Liars, Scandal, Arrow, Parenthood, Baby Daddy, Young & Hungry, Chuck, The Office, and Parks and Recreation. 🙂
I'm a big kid at heart. I love all things Disney & old school Nickelodeon. 
PR Friendly! Feel free to e-mail me at latdblog@gmail.com if you have any questions, concerns, or if you would like me to review your product (PR Inquiries & Sponsorship). You can also use my

contact form

.
Press Events that I've attended:
#DisneyMoviesEvent on September 23, 2012 – September 26, 2012
#ThorDarkWorldEvent & #DeliveryManEvent on November 2, 2013 – November 5, 2013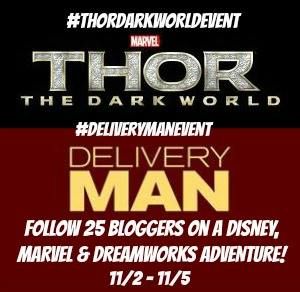 About this blog:
I started off this blog as something fun to do while my son was down for a nap — when I can get him to take a nap. I write about different things – reviews, giveaways, movies, books – I write about it all.  🙂
Disclosure: Everyone is entitled to their own opinion. The views & statements posted on this blog are my own. For reviews, while I am sent items for review purposes, my opinion is 100% mine. All pictures on this blog were taken by me unless otherwise noted as well. If there's a photo that belongs to you, please let me know. I do my best to credit when credit is due. I will be more than happy to credit you or take it down. All reviews will be HONEST. I DO NOT get paid to write good reviews on a product. The whole purpose of this blog is to inform you guys & to give you an honest opinion.
Want to enter a giveaway or have you won a giveaway? Be sure to check out our POLICIES, GIVEAWAYS & WINNERS page! Want to work with me?  Be sure to check out our POLICIES & MEDIA KIT!