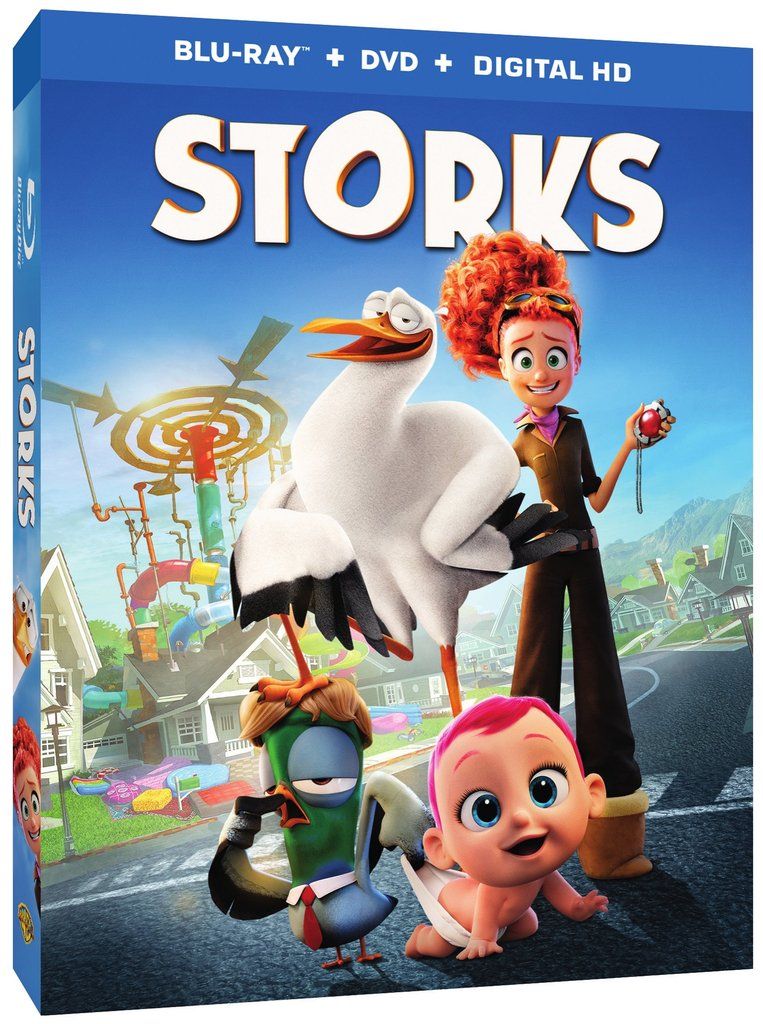 ON YOUR MARK…GET SET…FLY!
STORKS
ARRIVES ONTO ULTRA HD BLU-RAY, BLU-RAY 3D COMBO PACK,
BLU-RAY COMBO PACK, DVD and DIGITAL HD FROM WARNER BROS. HOME ENTERTAINMENT Own it early on Digital HD on December 6. Blu-ray debuts on December 20.

Storks deliver babies…or at least they used to. Now they deliver packages for global internet retail giant Cornerstore.com. Junior (Andy Samberg), the company's top delivery stork, is about to be promoted when the Baby Factory is accidentally activated on his watch, producing an adorable – and wholly unauthorized – baby girl. Desperate to deliver this bundle of trouble before the boss gets wise, Junior and his friend Tulip, the only human on Stork Mountain, race to make their first-ever baby drop, in a wild and revealing journey that could make more than one family whole and restore the storks' true mission in the world.
"Storks" Ultra HD Blu-ray, 3D Blu-Ray Combo Pack and Blu-ray Combo Pack contains the following special features:
Storks: Guide to Your New Baby
The Master: A LEGO Ninjago Short
Music Video for Jason Derulo's Hit Song Kiss the Sky
Deleted Scenes
Outtakes
Commentary by directors
Deleted Scenes with commentary
"Storks" Standard Definition DVD contains the following special features:
The Master: A LEGO Ninjago Short
Music Video for Jason Derulo's Hit Song Kiss the Sky