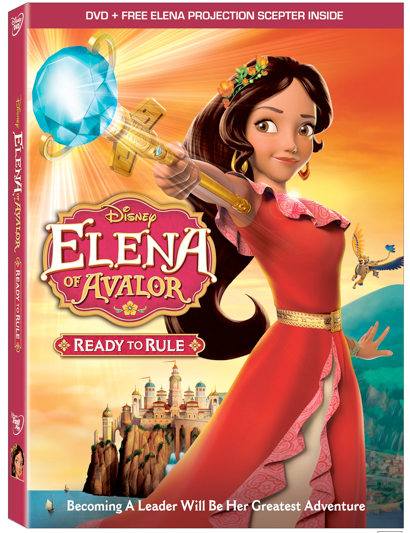 Enter the Magical and Fantasy World of Avalor with the Adventurous Crown Princess Elena!
ELENA OF AVALOR: READY TO RULE
Bring Home the Epic Adventure on Disney DVD December 6th!
Includes Four Full Episodes and a FREE Exclusive Projecting Scepter – A Great Holiday Gift!
Set in the enchanted fairytale land of Avalor, "Elena of Avalor" tells the story of Elena, a brave and adventurous teenager who has saved her kingdom from an evil sorceress and must now learn to rule as crown princess until she is old enough to be queen. Elena's journey leads her to understand that her new role requires thoughtfulness, resilience and compassion, the traits of all truly great leaders.
Episodes:
First Day of Rule
Model Sister
All Heated Up
Island of Youth