Disclosure: This is part of a sponsored collaboration with DiMeMedia and Disney Channel. However, all opinions expressed are my own.
Disney's first Latina princess made her debut on her very own animated show on July 22nd on Disney Channel and to celebrate, we had a premiere party! Thanks to Disney, who sent a box of goodies to share, we had a lot of fun at our party. 🙂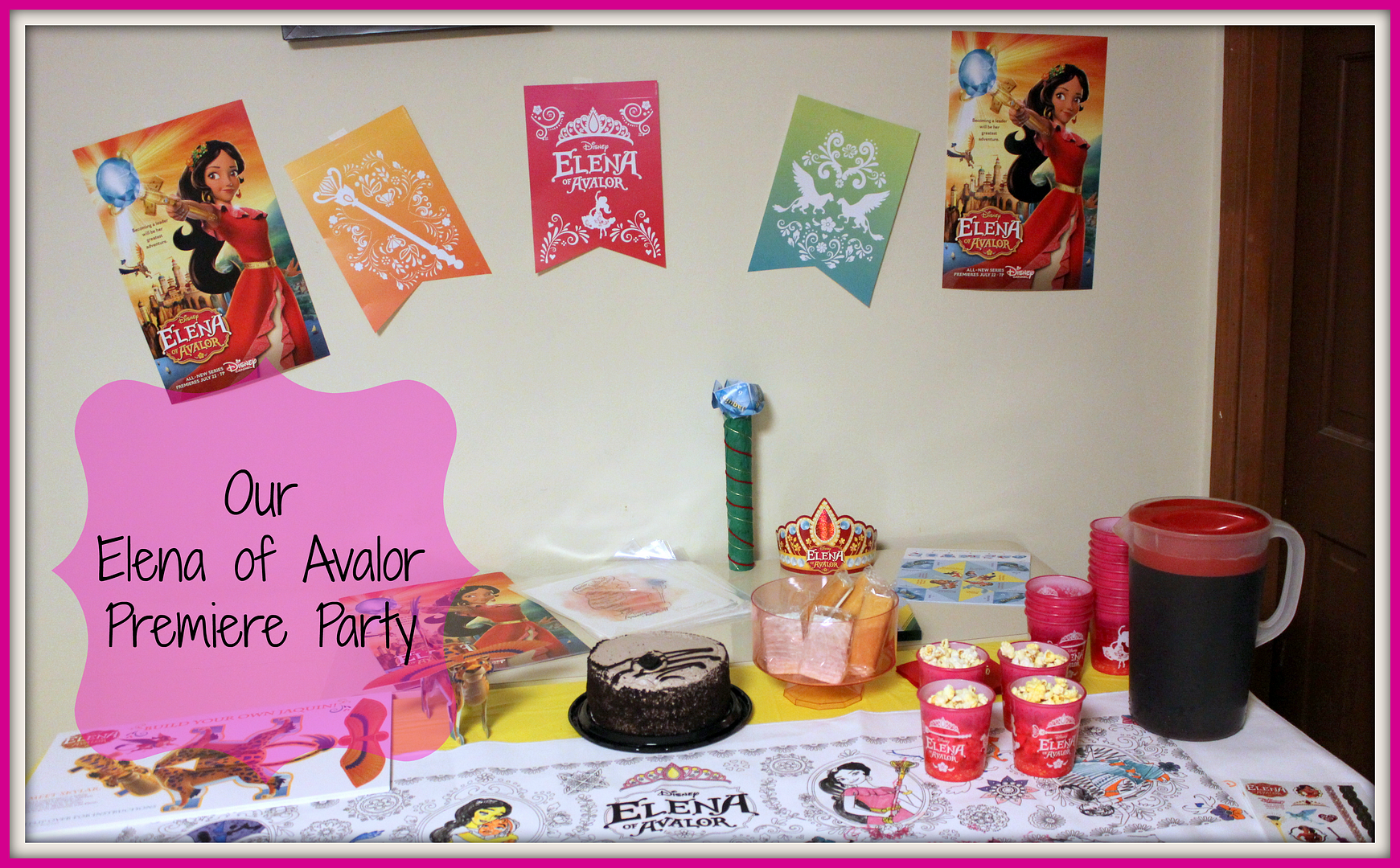 The show started at 7pm so we had the party right after dinner. Since it was right after we ate, we mostly had popcorn, drinks, and snacks to watch the show. We decorated with Elena of Avalor posters and flags and had a table set up with the crafts and snacks that the kids and adults could grab. Before the show started, the kids got together to color the Elena of Avalor table runner, they made a 3D version of Skylar, the Jaquin from the show and Scepters. The kids were able to take home everything they made plus posters and this beautiful print of Elena's profile that everyone was crazy for.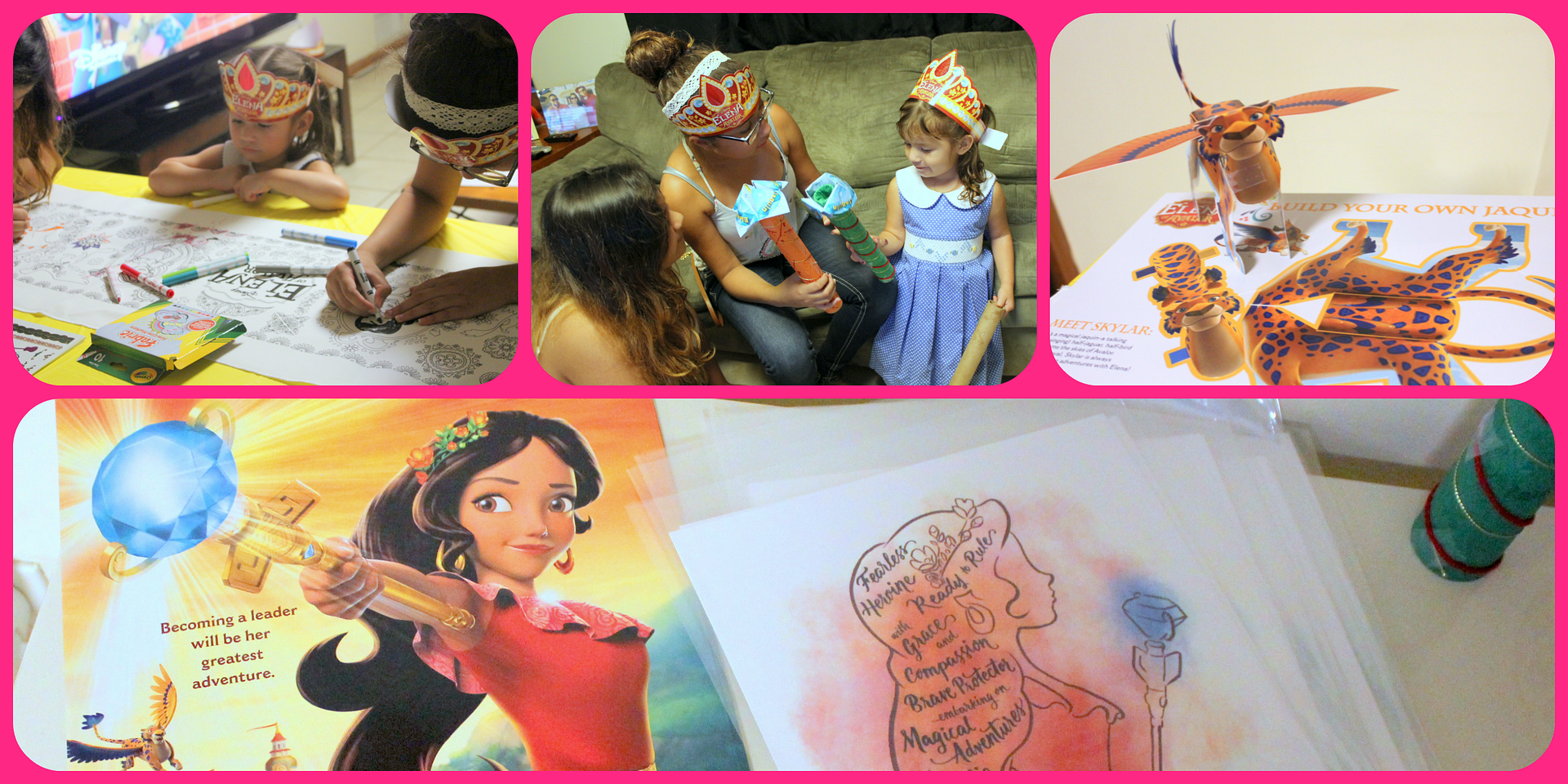 The show, Elena of Avalor, is set in the enchanted fairytale land of Avalor. The series tells the story of Elena, a brave and adventurous teenager who has saved her kingdom from an evil sorceress and must now learn to rule as crown princess until she is old enough to be queen. Elena's journey will lead her to understand that her new role requires thoughtfulness, resilience and compassion – the traits of all truly great leaders. From the start, we can see that Elena loves her family, is strong, fearless and is going to be a great role model for so many. We loved her and are so excited to keep watching the show!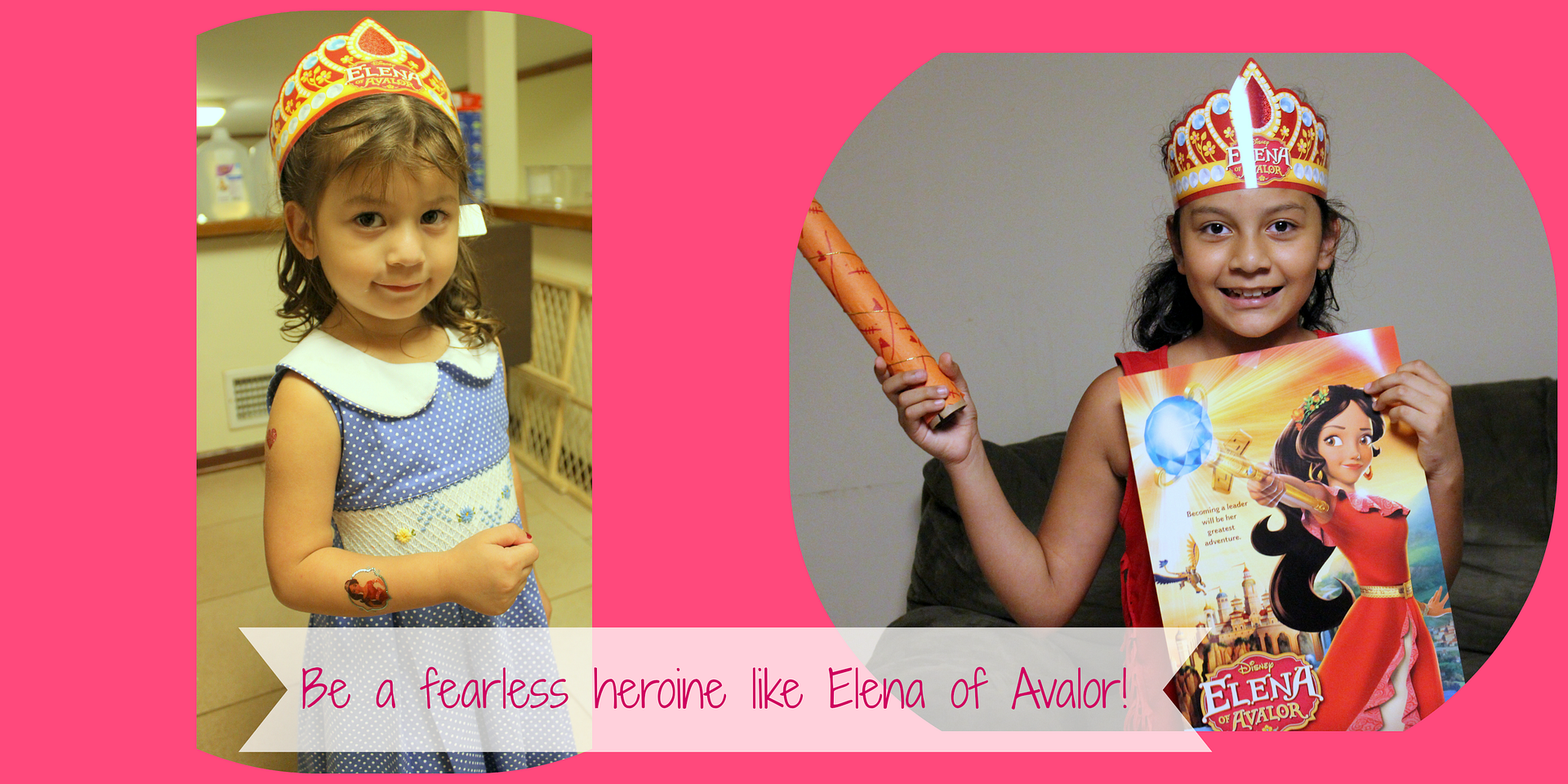 Elena's family has a great part in who she is as a person – they encourage her to be compassionate and strong. They remind me of my family – we always look out for each other and make sure that we are being the best that we can be and making the right choices in life. We all have that little voice in our heads that remind us when we are doing right from wrong. My little voice sounds a lot like my mom.
My mom is from El Salvador and grew up with her older sisters and Mom. Her Dad died when she was young and since then, she has had to work. She is the youngest in her family but she was always there with her older sisters, doing what she could to help out. She came to America with my Dad for a better life and has always been a hard worker. I remember her telling us about certain people who she worked with that didn't really treat her that nice since she didn't speak English perfectly but that never stopped her. In addition to going to work, she would go to night school to learn English on top of making sure that all of her kids were okay.
She went from cleaning houses and factory jobs to owning several businesses with my Dad. They currently own a successful Salvadoran Bakery and Restaurant. She didn't let the obstacles she faced growing up to stop her to be better. She didn't let others opinions of her bring her down. She is strong, caring and fearless and has taught me to keep going regardless of what comes your way.
I thought I would share this picture of her when she was younger since she looks very princess-like.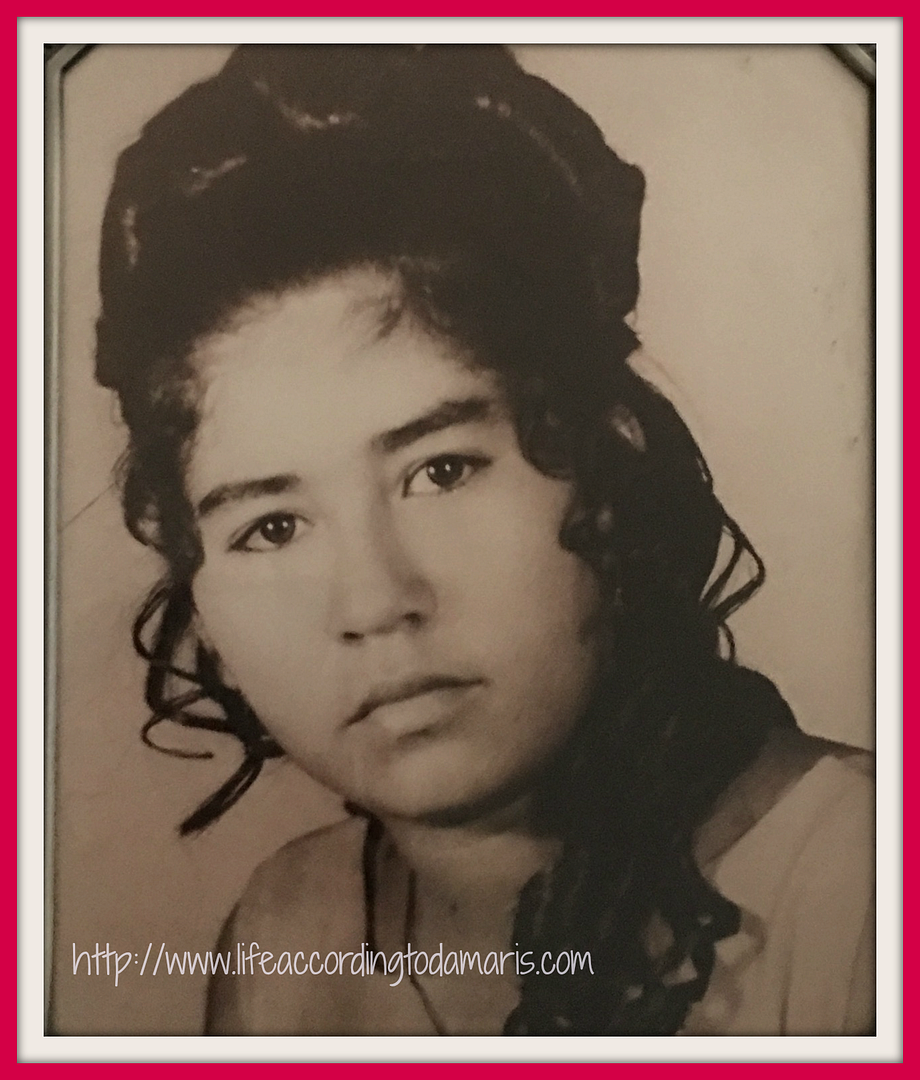 She is one of my role models. I can see that Elena of Avalor is going to be a very powerful role model for Latinas and all girls and I can't wait to watch more! You can watch Elena of Avalor on Fridays at 7:30pm ET/PT or 6:30c on Disney Channel!