Disclosure: I received items for review. However, all opinions expressed are my own. 
Who has seen Finding Dory?!? We absolutely loved it! My kids can't get enough of her! Luckily, she seems to not be so hard to find! We were sent a Finding Dory Clutch N' Clean Wipes along with Huggies Little Swimmers, just in time for summer!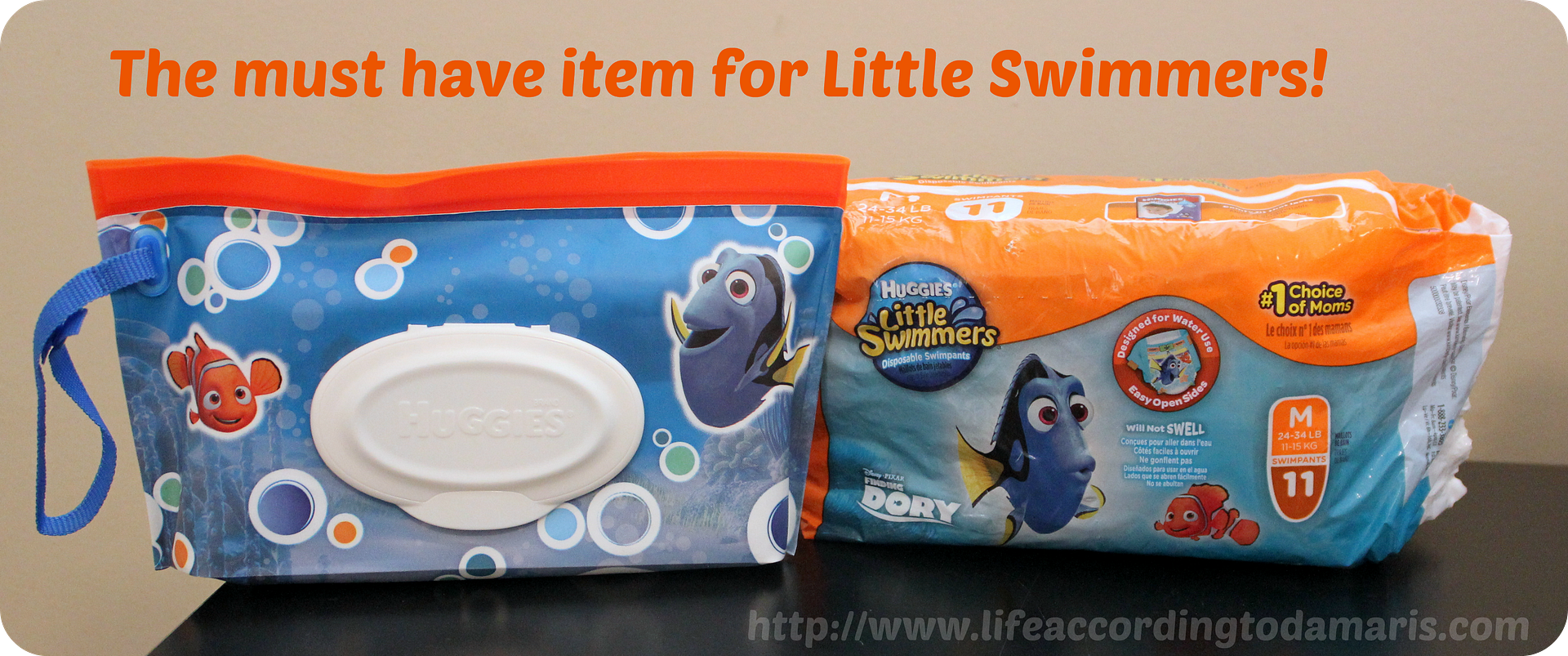 This heat down South is sometimes unbearable. We have been finding ways to keep cool so the pool has been the #1 spot so far. We are prepared with these Little Swimmers. They are so easy to use – with easy open sides for easy removal. Huggies Little Swimmers are made with a unique absorbent material so they don't swell in the water and they have protective leak guards to keep messes from coming out. They fit great and seem to do the job so you can relax while your kids play in the water.
Everyone keeps asking me about the Finding Dory Clutch N' Clean Wipes. The wipes work great but the clutch has to be my favorite thing about this! So cute! We have been ready for any messes! Thanks to Huggies for two great products! You can find these at your nearest retailer! 🙂