QUICK WITTED TWEEN USES HER INVENTIONS TO NAVIGATE LIFE AS THE MIDDLE CHILD IN A LARGE FAMILY, IN THE COMEDY SERIES  "STUCK IN THE MIDDLE," TO BE PRESENTED IN A FULL EPISODE PREVIEW, SUNDAY, FEBRUARY 14 ON DISNEY CHANNEL
#1 Animated Feature of All Time, Disney's "Frozen," to be Presented for the First Time Ever on Disney Channel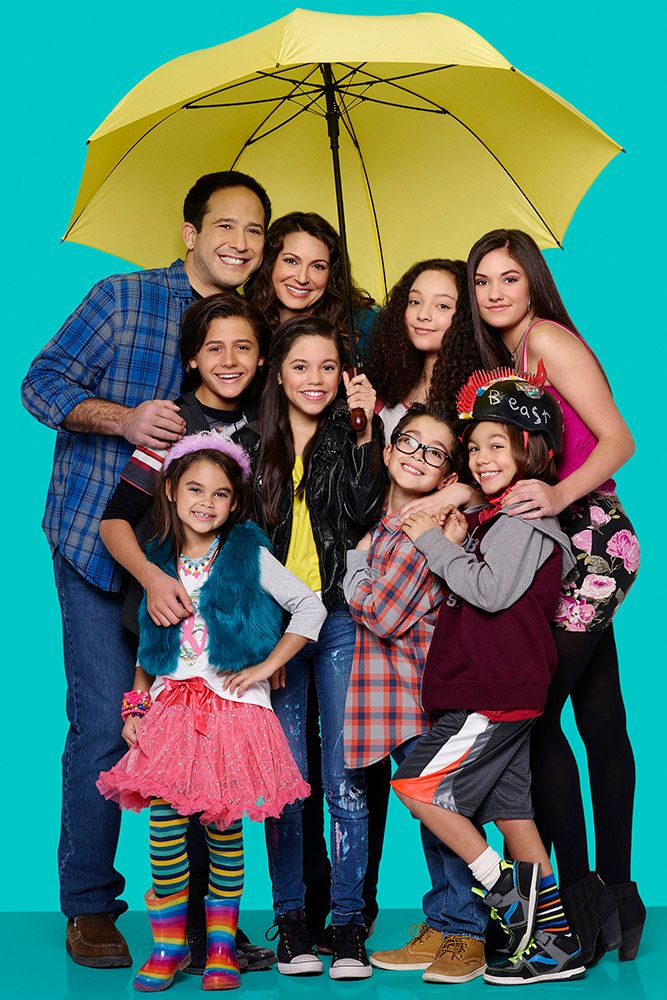 Jenna Ortega ("Jane the Virgin") stars as inventive tween Harley Diaz, the middle child in a bustling household of nine, in the engaging single-camera comedy series for kids and families, "Stuck in the Middle," will be presented in a full episode preview SUNDAY, FEBRUARY 14 at 8:45 p.m., ET/PT on Disney Channel, immediately following the channel's premiere of Disney's Academy Award-winning animated film "Frozen" at 7:00 p.m., ET.
Told from Harley's point-of-view, the slice-of life stories find the comedy in everyday life of a big family as this middle child devises creative ways to cope with — and stand out — in her family's busy suburban Massachusetts household. The Diaz parents, Suzy and Tom, also have six other kids: Rachel the self-involved eldest; Georgie, a basketball-playing teen; Ethan, Harley's closest ally; invincible and indestructible twins Lewie and "Beast;" and the strong-willed youngest sibling, Daphne.
In addition to Jenna Ortega (who's also set for a voice role in Disney Junior's upcoming "Elena of Avalor"), the series stars: Isaak Presley ("Austin & Ally") as Ethan Diaz; Ronni Hawk as Rachel Diaz; Kayla Maisonet ("Dog With A Blog") as Georgie Diaz; Nicolas Bechtel ("General Hospital") as Lewie Diaz; Malachi Barton ("The Young and the Restless") as "Beast" Diaz; Ariana Greenblatt ("Liv and Maddie") as Daphne Diaz; Cerina Vincent ("Mike and Molly") as Suzy Diaz; and Joe Nieves ("How I Met Your Mother") as Tom Diaz.
The "Stuck in the Middle" preview episode will be on WATCH Disney Channel and WATCHDisneyChannel.com, available to users on tablets, phones, set top boxes and computers, beginning SUNDAY, FEBRUARY 14. "Stuck in the Middle" will begin in its regular time slot FRIDAY, MARCH 11 at 9:00 p.m., ET on Disney Channel.
We will definitely be watching! Can't wait! 🙂