Disclosure: I was sent a review copy for free. However, all opinions are 100% my own.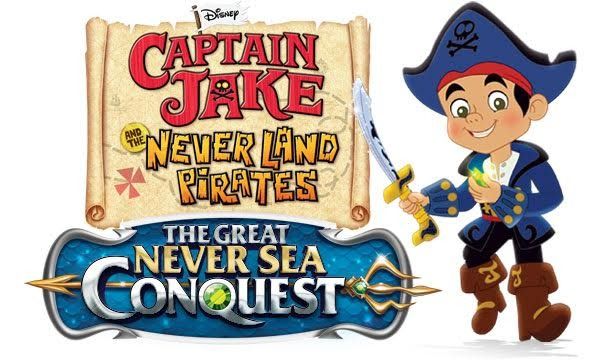 Included in the DVD:
Episodes:
The Great Never Sea Conquest
Into the Heart of Coldness/The Remarkable Beardini!
Escape from Ghost Island/The Island of Doctor Undergear
Rise of the Pirate Pharaoh/The Golden Hook
Bonus:
The Mystery of the Mighty Colossus/The Doubloon Monsoon
Shark Attack!/Captain Hook's Colossal Collision
About the DVD:
In this brand new adventure, Jake – as the newly promoted Captain Jake-  unites Never Land's all-time greatest pirates! When evil mer-witch Ezmeralda tries to take over the Never Sea by awakening the Strake, a legendary three-headed sea serpent, Jake and his crew try to intervene but encounter Lord Fathom and his sidekick Sinker. Jake forms a team of "Never Land League of Pirate Captains" to battle them all and in the process, outfitted with a magical new sword and a powerful new ship, (the Mighty Colossus), he becomes a Captain himself. This brand new DVD is loaded with excitement, additional adventures and a powerful message about believing in yourself. This high-stakes, high-seas adventure is oceans of swashbuckling fun for everyone!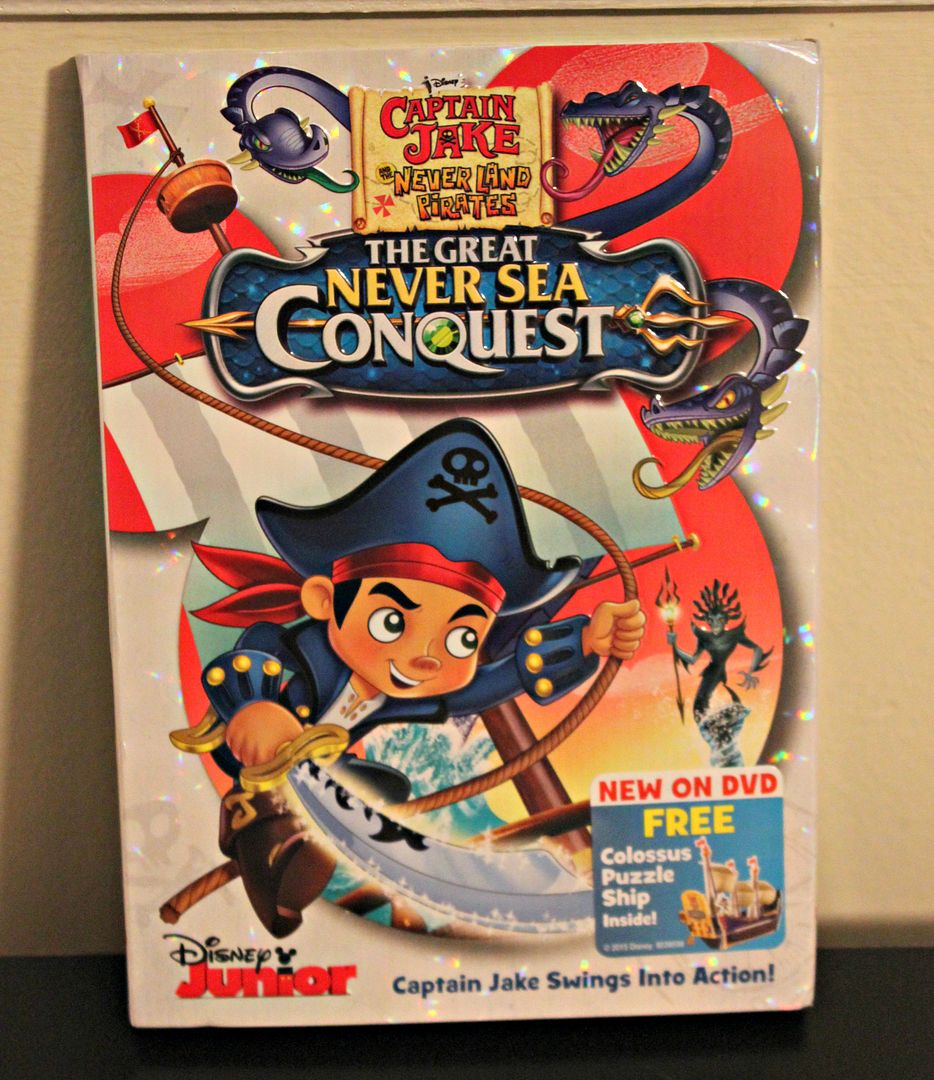 My thoughts on the DVD:
My son LOVES Jake and the Never Land Pirates and he was really excited to see Jake in Captain gear! The DVD includes bonus episodes in addition to Captain Jake and the Never Land Pirates: The Great Never Sea Conquest and also included a 3D Colossus puzzle ship – which kept my son busy for quite a while but he was so happy when he got it done! The episodes were great – it had us entertained and my son loved seeing all the pirates come together! If your kids love Jake and the Never Land Pirates, they are sure to love Captain Jake and the Never Land Pirates in The Great Never Sea Conquest – out on DVD on January 12, 2016!
For some fun activities, be sure to click on the image below to download a ZIP file of Coloring Pages, Connect the Dots and more! PLUS, be sure to enter to win your very own copy below! We will be choosing 2 winners on January 23rd! Good Luck!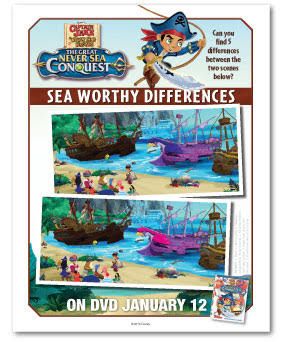 Giveaway ends January 23, 2016 at 11:59 PM EST. Open to US residents, 18 years or older! Check out our disclosures page for Giveaway Rules.