Disclosure: This is a sponsored post for SheSpeaks/Five Below. However, all opinions are 100% my own. 
With Christmas right around the corner, everyone seems to be scrambling to buy last minute gifts for everyone. The number of gifts that have to be bought and the money spent each Christmas can add up quickly. Especially when you have a large, growing family like I do. Luckily, Christmas can be a little less stressful when you have somewhere to shop that has something for everyone and at a reasonable price. Now, I always saw this Five Below store every time I went out to eat but I had no idea what they sold until one of my nieces told me about it. Apparently, Five Below is a great place for teens, especially girls, to shop for the cool, fun stuff they need. The best part? Everything is $5 and below.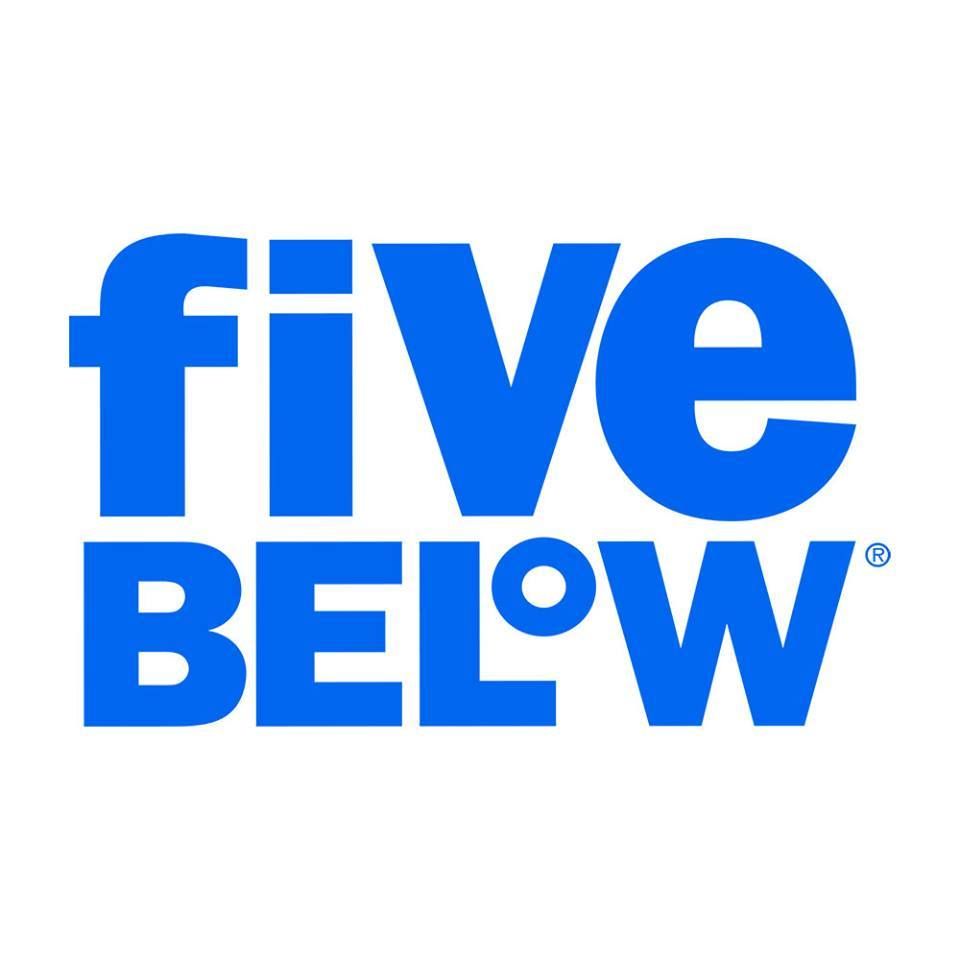 I was a little skeptical when I heard how low the prices were. I have about 9 nephews and 4 nieces – Teens, Pre-teens and Toddlers and I wasn't sure if there was going to be anything there of what they would all like or that the things would be cheap but I can admit when I'm wrong…and I definitely was wrong! So many of the items in the store featured brands such as Lego®, Disney® and Marvel®, Despicable Me™, Frozen™, and Avengers® and for those who grew up in the 90's, they have a whole section on Lisa Frank items! A favorite that I saw that my nieces are sure to go crazy over were the Shopkins! So yes folks, this is definitely a store you want to take your kids to and you wouldn't mind saying "yes" to them – cheap when it comes to price but these are high quality brand items that you're getting – I love it!
I was able to take my kids on a shopping trip to Five Below to shop for gifts and a hard time was had by all – there was so much to choose from! My son especially wanted everything he saw!
I was actually in heaven with the books – from cookbooks to a kid favorite series, Captain Underpants, for my nephews – there was something for everyone.
We saw so many things that normally cost more in other stores. There was stuff for the home, to do crafts, toys for kids and even a section full of tech accessories. We are definitely going back!
After a while, we finally left with a good amount of stuff. For $50 we were able to get:
The Night Before Christmas Book
Hallmark Spiderman Ornament
TY Beanie 

Pink Giraffe Plush

Nickelodeon Teenage Mutant Ninja Turtles 2016 Calendar
Superman Beanie
Disney's UP Button Set
Cupcake Shaped Chip Clips
Hair Ties
Sunglasses
Remote Control Car
Super Soft Large Reindeer Blanket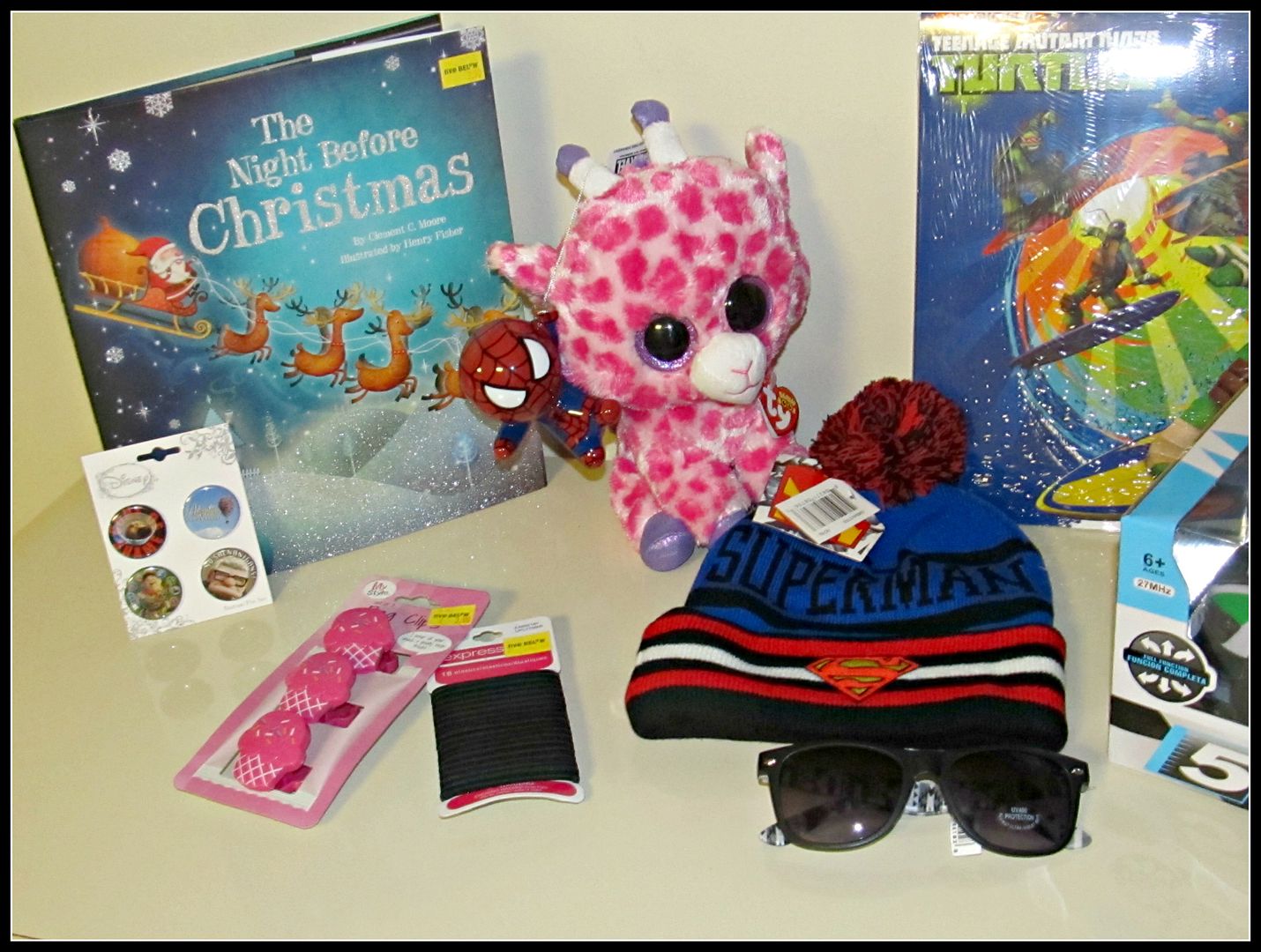 My son is obsessed with these buttons and there was actually more that he wants to buy that he's sure his cousins are going to love.
This TY plush is actually really big and I'm going back to get more for my nieces. How cute is it?!?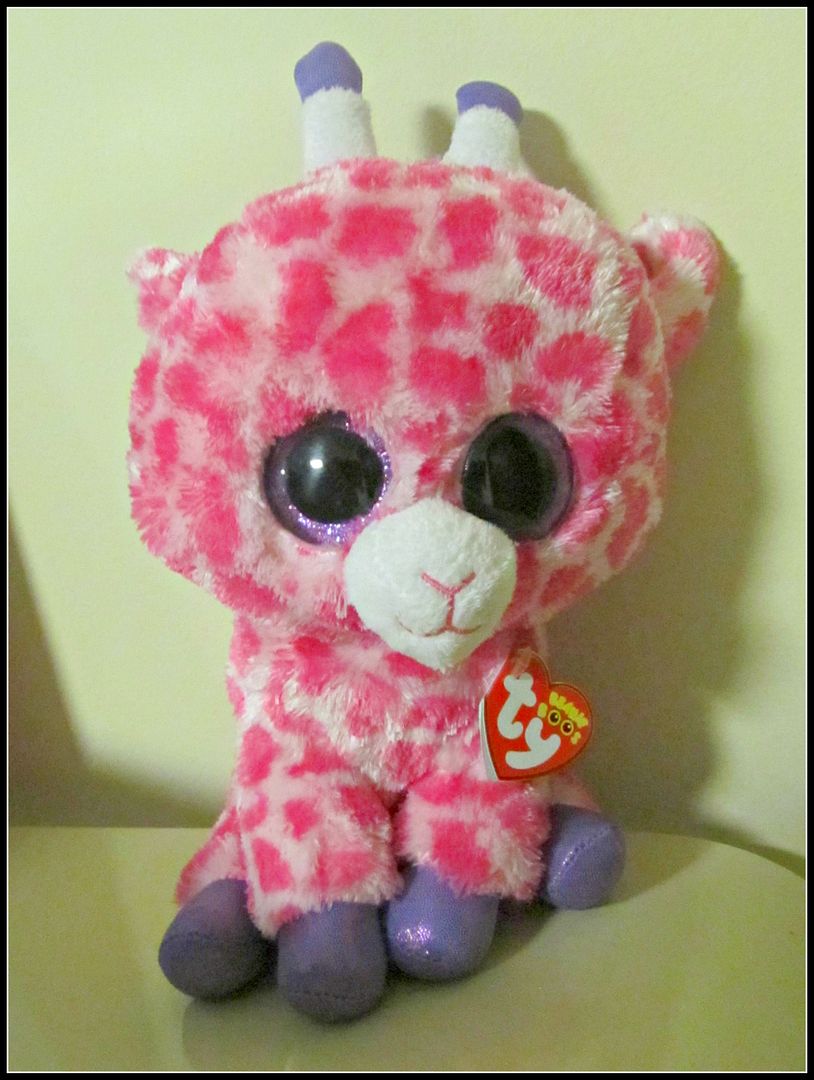 This blanket, we actually kept for ourselves. X) SO soft and so cute! They had a matching pillow which I also want to go back and get for myself, lol.
There is definitely something for Teens, Pre-Teens, Younger Kids and even Adults! 😉 If you have a Five Below store near you and you had no idea what they sold like I did, I highly recommend you check them out! You won't regret it. It will make Christmas shopping or shopping for kids in general, a lot easier!