Disclosure: I participated in an Influencer Activation on behalf of Influence Central for Folgers. I received product samples to facilitate my review and a promotional item to thank me for my participation.
Growing up, I would wake up to the smell of arroz con leche or platanos fritos being cooked up in the kitchen by my parents and immediately wake up. That's all it took really. A simple smell of food and knowing that people were up already? Why was I wasting my time in bed? It's crazy to think that just a simple smell can wake us completely up as kids. My husband just has to cook up some pancakes and my son usually wakes up a little while later without us having to tell him anything. As adults, it's not so easy. I am up all night struggling with my 5 month old, wake up at the same time as my husband when it's time for him to go to work and am up the whole time until my son wakes up for his homeschool. The whole day is busy and the most I get of sleep is 4 hours…I am not joking and if I'm lucky, it's uninterrupted sleep. That's a big if. Needless to say, I need a lot of coffee in the morning and during the day to get me going and to keep me up for the day.
Folgers is already one of our favorite coffees but I love it even more now because now when I'm out and about running errands and I have to settle for outside coffee, I can add my own little Folgers touch with Folgers Flavors. Folgers Flavors are concentrated flavor enhancers available in a convenient, portable squeeze container which I can take on the go in my purse or in my baby's diaper bag. They don't require refrigeration so if I ever accidentally leave it in either bag overnight, there's no worry that it will spoil. They're available in Hazelnut, Vanilla, Mocha and Caramel. I love switching it up and adding a little or maybe a bit more depending on how I want it to taste and it's great in hot or iced coffee!
My favorites in order: Vanilla, Caramel, Mocha and Hazelnut. They're all so yummy but the Vanilla and Caramel are a favorite – those are being used repeatedly and now my husband loves them as well and wants to take them to work with him. We love them when we enjoy our tiny treats as well. Such a great pairing! Time to stock up!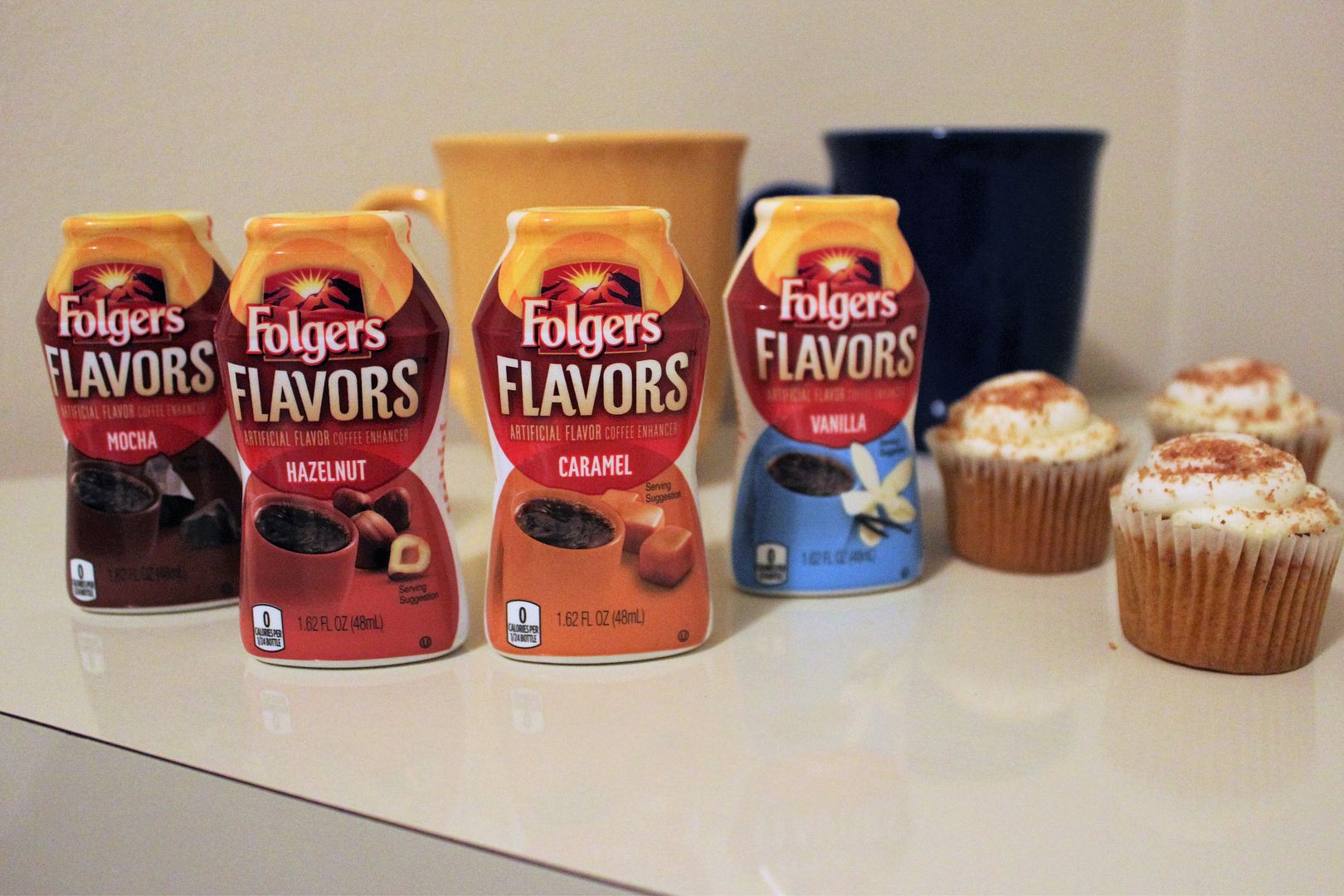 Have you seen the unique spin on the iconic Folgers jingle that YouTube star Mike Tompkins created? It's a pretty amazing original a capella Folgers remix mash-up, check it out below!
Want to find out how amazing these are for yourself? Enter to win two (2) samples of Folgers Flavors below! Contest entrants are only eligible to win once per sweepstake, per household as part of a campaign sponsored by Influence Central. Must be 18 years or older to enter and a U.S. resident. Giveaway ends on November 10, 2015 at 11:59 PM EST. Good luck!
a Rafflecopter giveaway