Disclosure: I participated in an Influencer Activation on behalf of Influence Central for Boys & Girls Club of America. I received a promotional item to thank me for my participation.
Growing up, I spent my days outside or behind a book. Front and back yards were usually filled with kids playing or riding their bikes. Kids today are usually in front of some kind of screen – whether it be the TV, tablet or game console. It's rare to see kids playing outside. We moved to a new neighborhood and I sometimes wondered if there were even kids near us until I heard them playing catch outside with their parents just a couple of days ago. That got me thinking that that's definitely one way to get kids to play – go out and play with them! Kids learn from example and if we want them to be of sound mind, body and soul – well, we need to teach them how!
Did you know that nearly 3 out of 10 kids in the United States are either overweight or obese? It is recommended for kids to participate in some sort of physical activity for at least 60 minutes a day, yet only about one-quarter of kids today in the US from ages 12-15 are meeting that recommendation. The Boys & Girls Clubs of America wants to help stop the childhood obesity rate from rising with their signature healthy lifestyles program, Triple Play.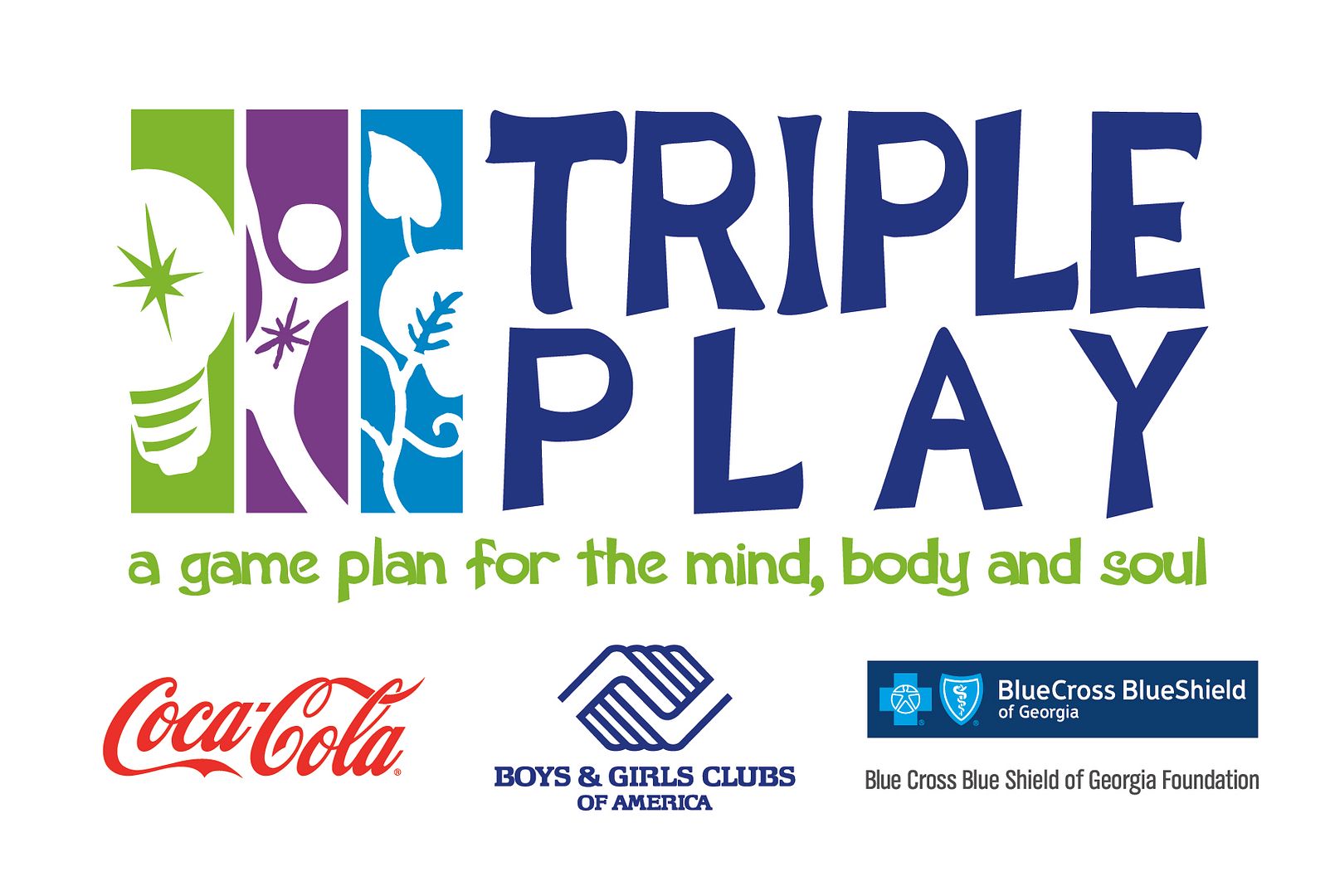 BGCA, along with their partners, The Coca-Cola Company and BlueCross BlueShield of Georgia Foundation; Amerigroup Foundation, know the importance of engaging kids and teens to be healthy and active to achieve a great future. This program is to help motivate kids to be healthy through nutrition and health education, to avoid risky behaviors and build a lifelong commitment to fitness. Since their launch 10 years ago in 2005, Triple Play has made close to 10 million connections with kids to share the importance of physical activity and proper nutrition through the program's three components focused on mind, body and soul.
There is a Triple Play Parent Game Plan that you can download from the BGCA website that is an amazing resource to have in hand with tips on how to start making healthier food choices and starting better habits, there's a list of fun fitness activities that you can do with your kids as well as how you can help your kids strengthen their relationships and increase confidence. There's also a Health & Fitness Journal printout at the end to help write down goals.
One of the fun fitness activities from the Game Plan we did was hike! I have to admit, it can be a struggle to get to the top but once we are up at the top, we all usually just sit down and look down the mountain in silence. One, to catch our breath and two, you just have this feeling of accomplishment and looking down at the beautiful scenery, you can't help but feel serene. So not only it is a fun activity that helps strengthen and stretch our muscles and bones but it's a relaxing mind experience as well. We always walk down feeling refreshed.
You can connect with BGCA on their website, Facebook and Twitter for more information on how you can download and take part in the BGCA Parents Game Plan (which is also available in Spanish) and help get your kids active and healthy.