Disclosure: I received item for review purposes. However, all opinions stated are my own. 
When I heard that they were making a live action movie of Disney's Cinderella, I was super excited. However, at the time it came out in the movie theater, I was pregnant and extremely sick. The movie theater was the last place I wanted to be. So unfortunately, I wasn't able to see the movie in theaters and instead anticipated the Blu-ray & DVD release. Luckily, I was sent the Blu-ray Combo Pack for review a couple of days ago and I loved it!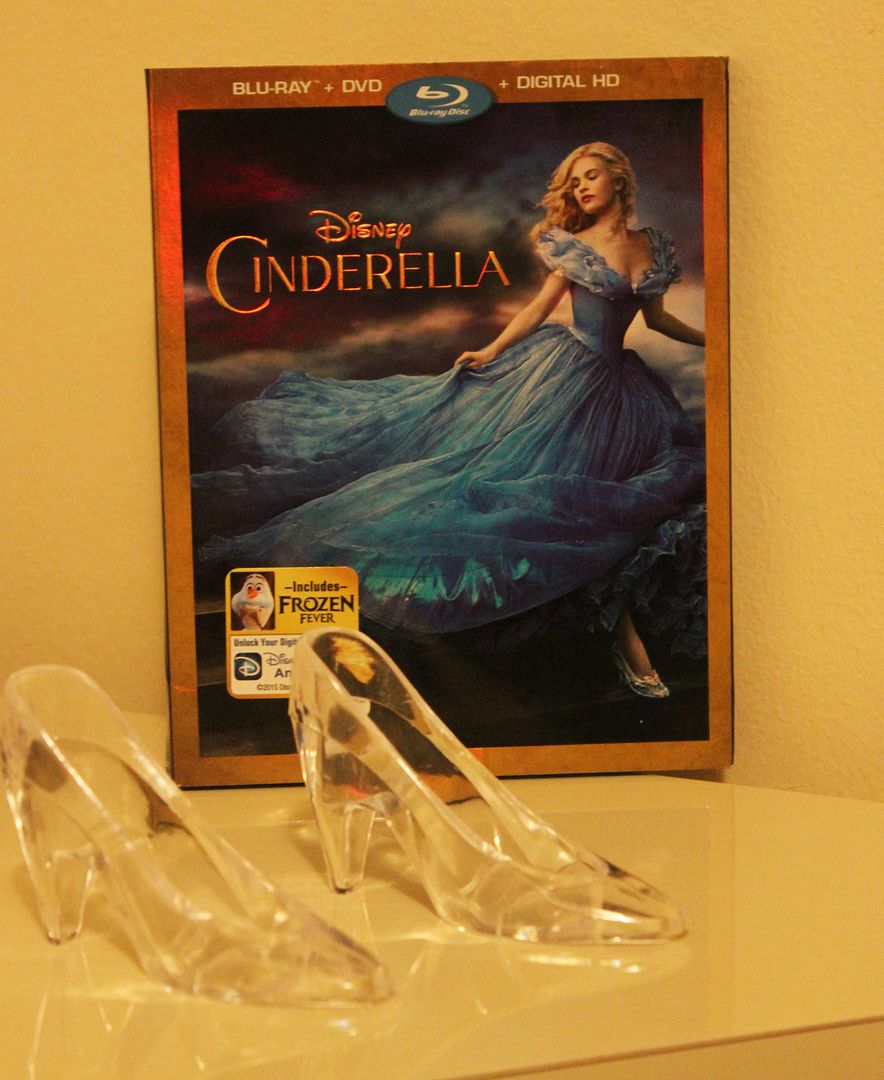 I like how Cinderella started off with a very young Ella. And listen up kiddies, Ella's Mom gives us all some great words to live by in the beginning of the movie! It gives us the story we all know and love of Cinderella with a couple of small changes here and there. The story was great, I loved the cast and it was a fun movie that my whole family enjoyed.
In addition to the movie, a couple of extras include:
A Fairy Tale Comes to Life: Filmmakers and cast reflect on Cinderella's enduring power.
Staging The Ball: Experience the making of the lavish Palace Ball sequence.
Ella's Furry Friends: See how the animal stars honed their memorable performances.
Alternate Opening – Ella's Childhood: View added moments from Ella's childhood.
Frozen Fever: Theatrical Short.
DMA Exclusive Extras:
We made a mini event of our Cinderella viewing. A couple of foam tiaras that were customized later on with stickers and stick on gems, cupcakes in addition to our popcorn and snacks, and some mini glass slippers as favors. Super easy and fun way to enjoy the movie with friends and family. You can actually download some recipes and printables to make your own Royal Ball by clicking HERE (a zip file will download).
Disney's Cinderella is out on Blu-ray Combo Pack TODAY but you can win your very own copy by entering to win below! Good luck to everyone who enters! 🙂