Disclosure: I received item for review purposes. However, all opinions stated are my own. 
Musicals seem to be in with kids these days. Who can resist fun, catchy tunes? Well, just in time for the fall season, Mickey Mouse Clubhouse delivers with new tunes to get stuck in your head with Mickey's Monster Musical. Although we don't celebrate Halloween, the kids enjoy watching Disney Junior's Mickey Mouse Clubhouse and enjoyed the musical plus the episodes included in the DVD as well as the super cute reusable bag.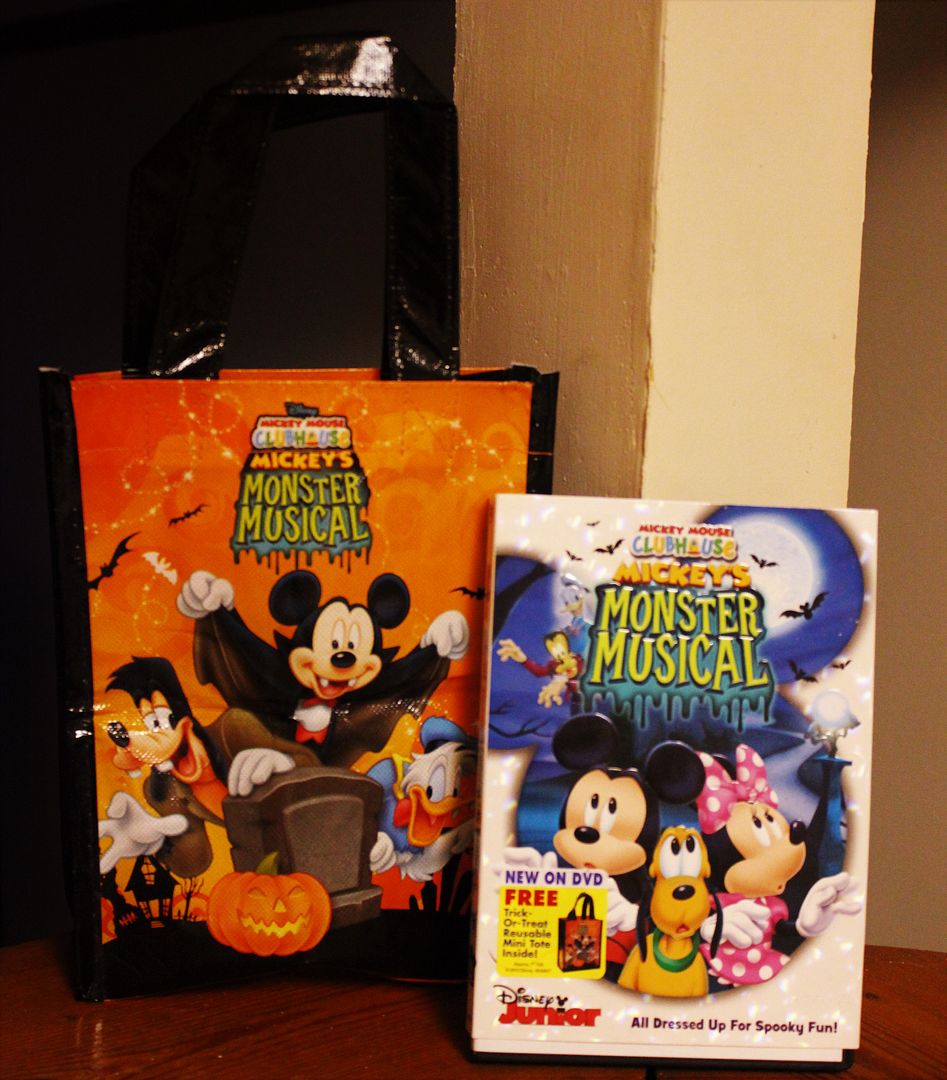 Put on your favorite Halloween costume and get set for a spooktacular full-length adventure! Visit the creaky castle of kindly "Count Mickula" and help your Clubhouse pals solve a puzzling riddle: Who, or what, is making a curious clanging, banging noise? With the right Monster Mouseketools and help from YOU, this mystery will soon be history! Then, enjoy two more exciting episodes as you search for pirate treasure with Captain Mickey and don your dungarees for delightful fun down on the farm. Packed with singing, dancing, laughter and surprises, MICKEY'S MONSTER MUSICAL is a high-spirited treat that can't be beat!
DVD includes:
Mickey's Monster Musical (Part 1 & 2)
Mickey's Pirate Adventure (Part 1 & 2)
Mickey's Farm Fun Fair
To help celebrate the DVD release, we made some Mickey Mouse shaped cookies in fall colors by simply decorating some sugar cookies with chocolate frosting and orange sprinkles.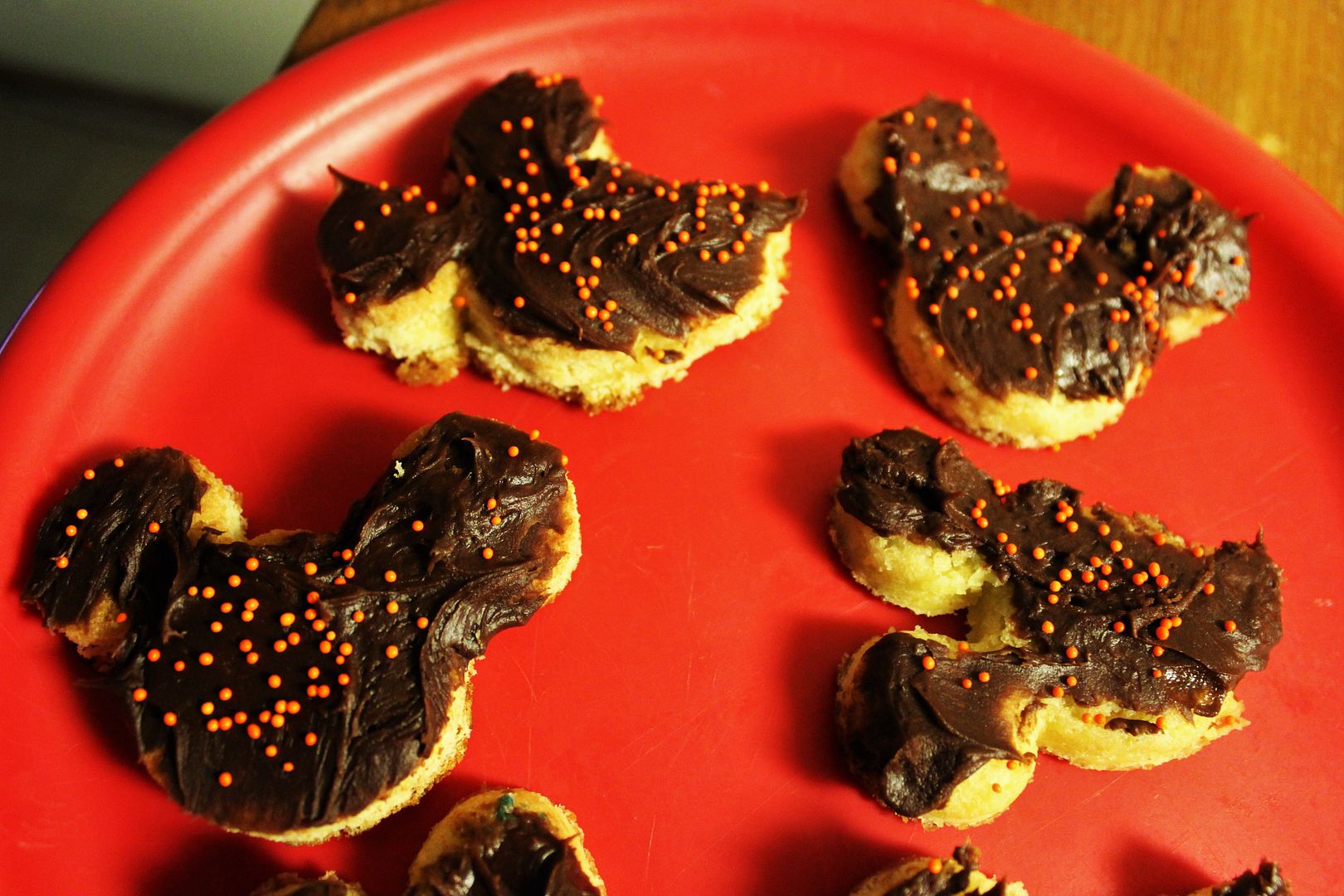 We also enjoyed coloring and working on mazes, connect the dots and spot the differences printables after we watched the DVD. To download these activities, click HERE (zip file will download).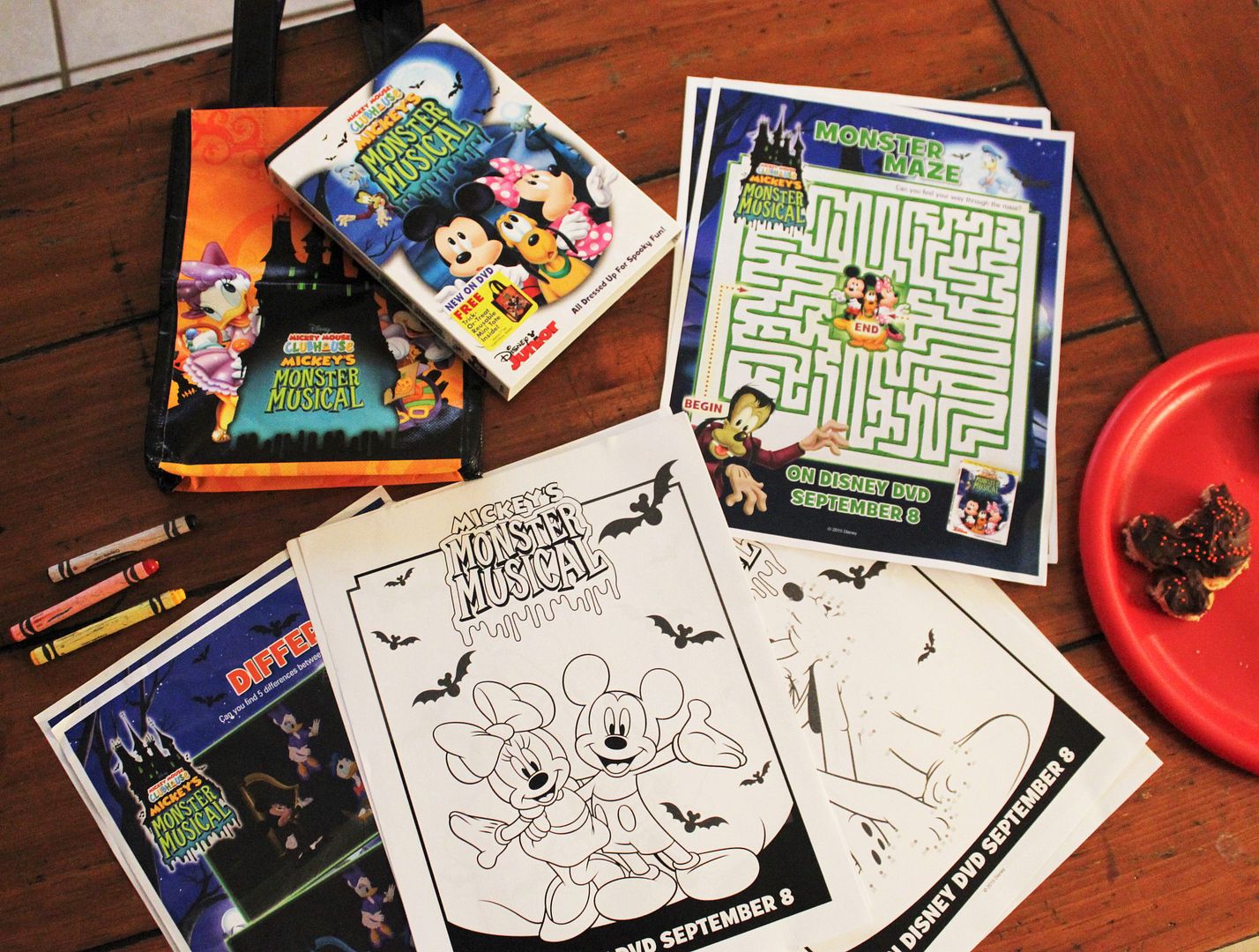 Mickey Mouse Clubhouse: Mickey's Monster Musical is in stores now but you can win your very own copy by entering to win below. Good luck to everyone who enters! 🙂