Disclosure: I received promotional items for free. However, all opinions stated are 100% my own!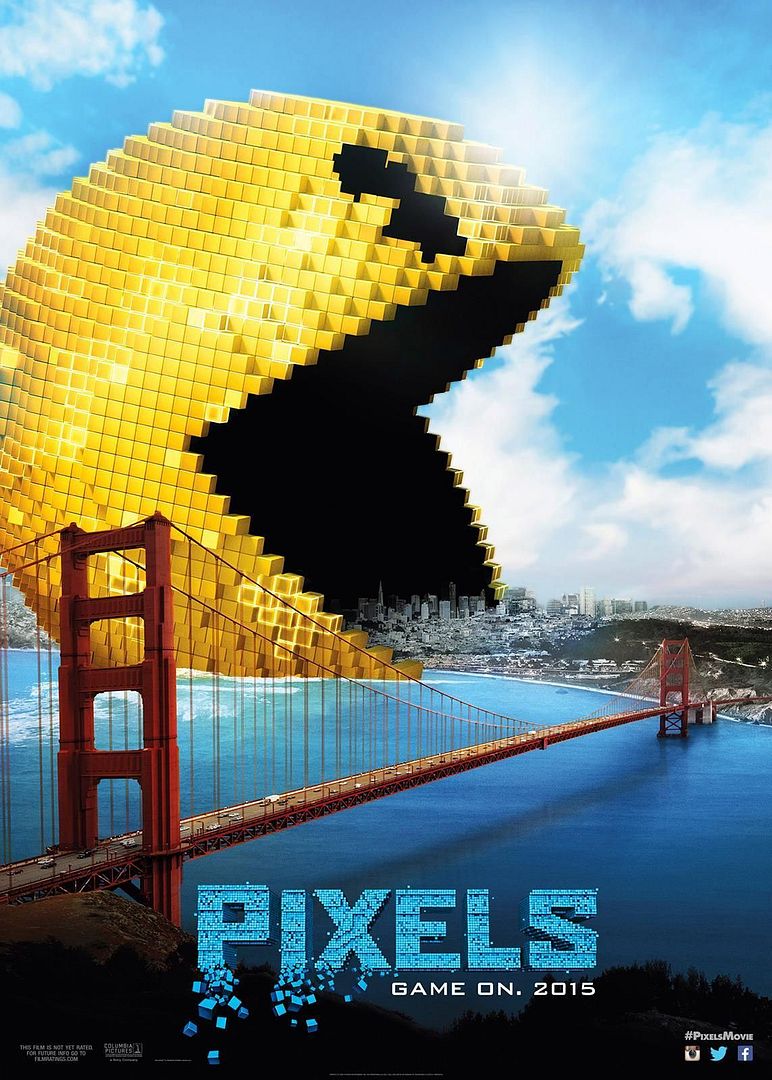 As kids in the 1980s, Sam Brenner (Adam Sandler), Will Cooper (Kevin James), Ludlow Lamonsoff (Josh Gad), and Eddie "The Fire Blaster" Plant (Peter Dinklage) saved the world thousands of times – at 25 cents a game in the video arcades. Now, they're going to have to do it for real. In Pixels, when intergalactic aliens discover video feeds of classic arcade games and misinterpret them as a declaration of war, they attack the Earth, using the video games as the models for their assaults — and now-U.S. President Cooper must call on his old-school arcade friends to save the world from being destroyed by PAC-MAN, Donkey Kong, Galaga, Centipede, and Space Invaders. Joining them is Lt. Col. Violet Van Patten (Michelle Monaghan), a specialist supplying the arcaders with unique weapons to fight the aliens.
My husband and my son have been waiting to see this movie and with it rolling into theaters in just a couple of days, they don't have to wait long! In anticipation of its release, the kids baked some Pixels inspired cookies. With their Pixels sunglasses on (which I'm kind of jealous they didn't leave me a pair because…how cool are they?), they spent the afternoon baking and decorating and then eating the delicious sugar cookies.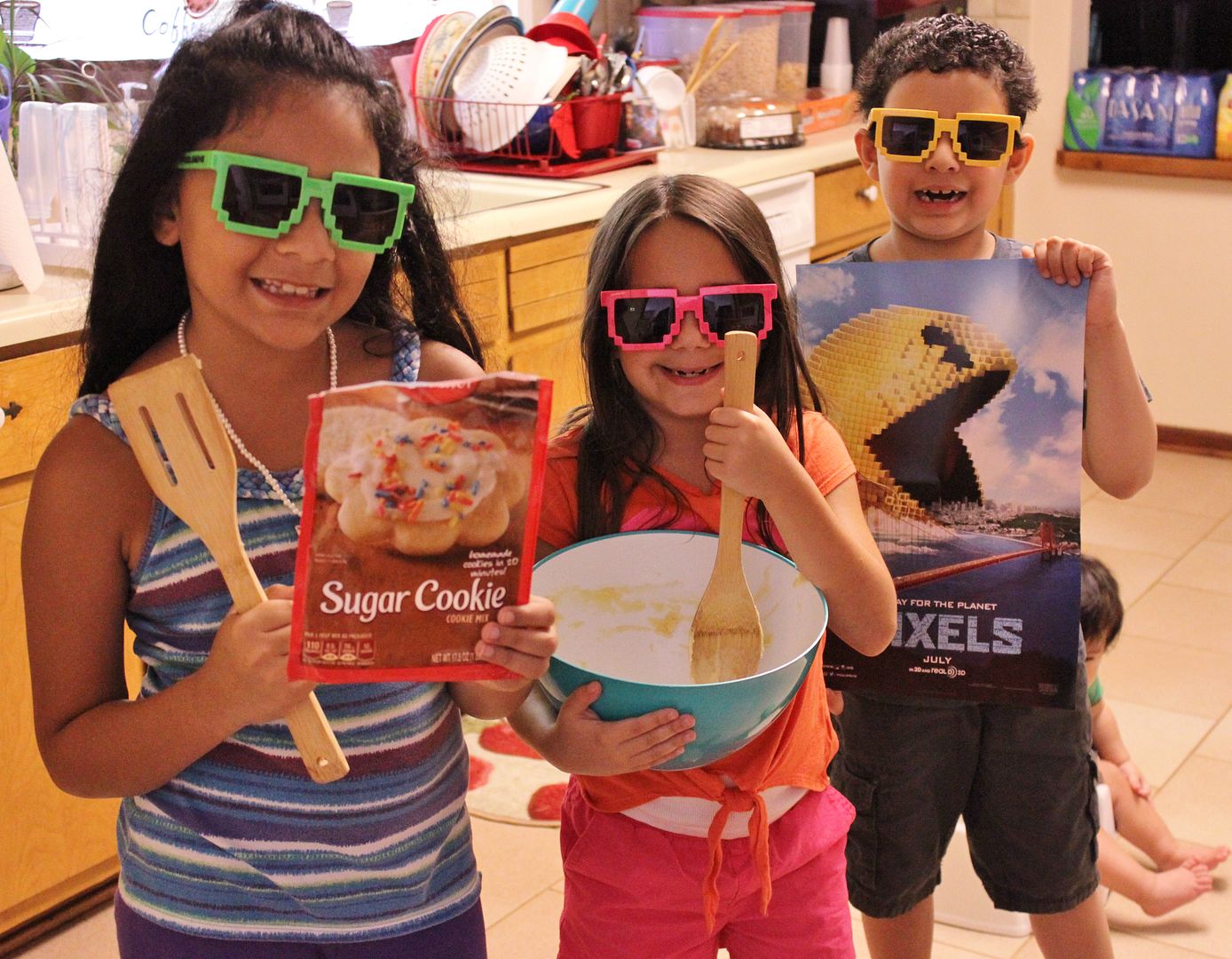 They were pretty proud of the end result and are now even more excited for the movie to come out. If you love old school video games or just want to have a laugh, Pixels is the movie to see!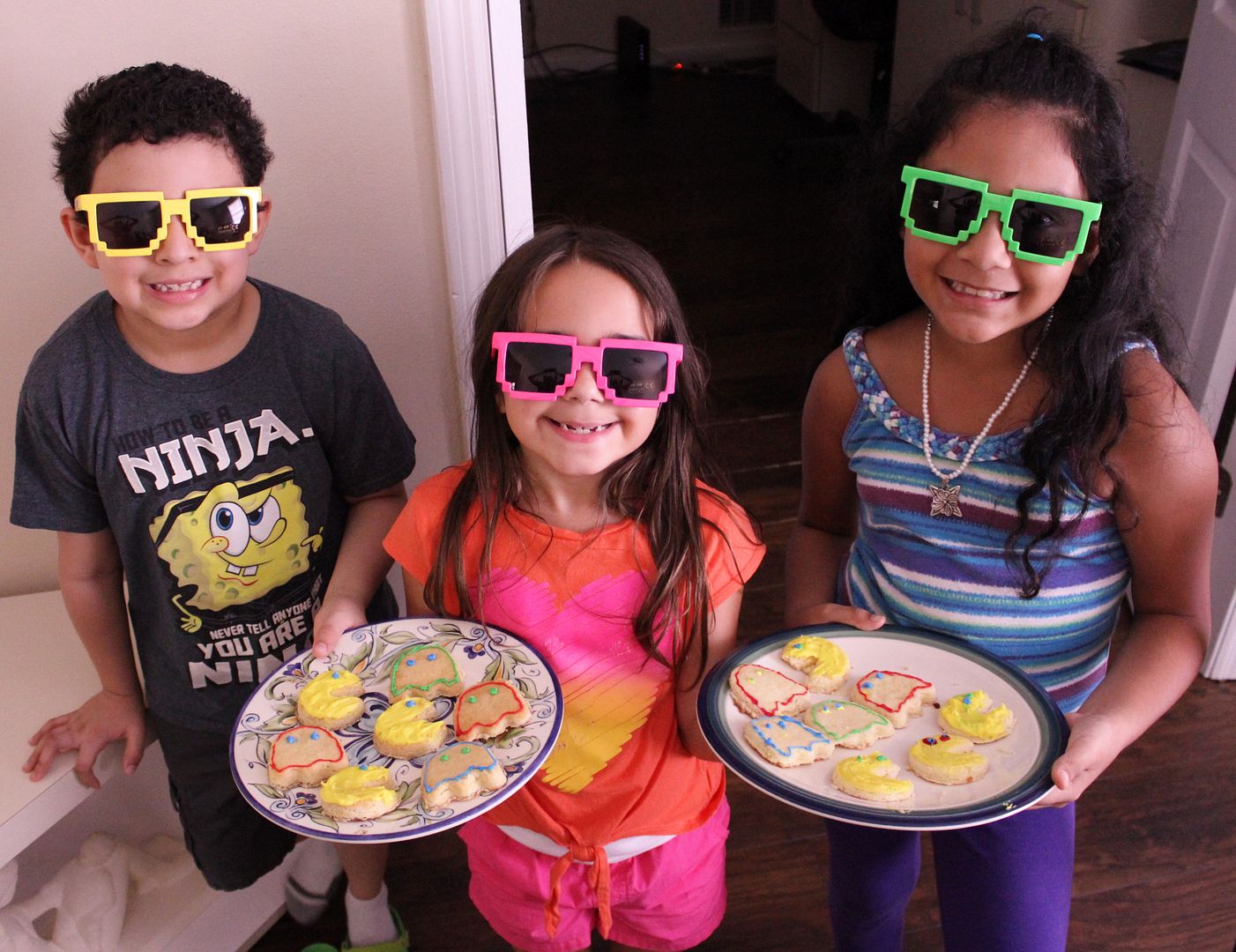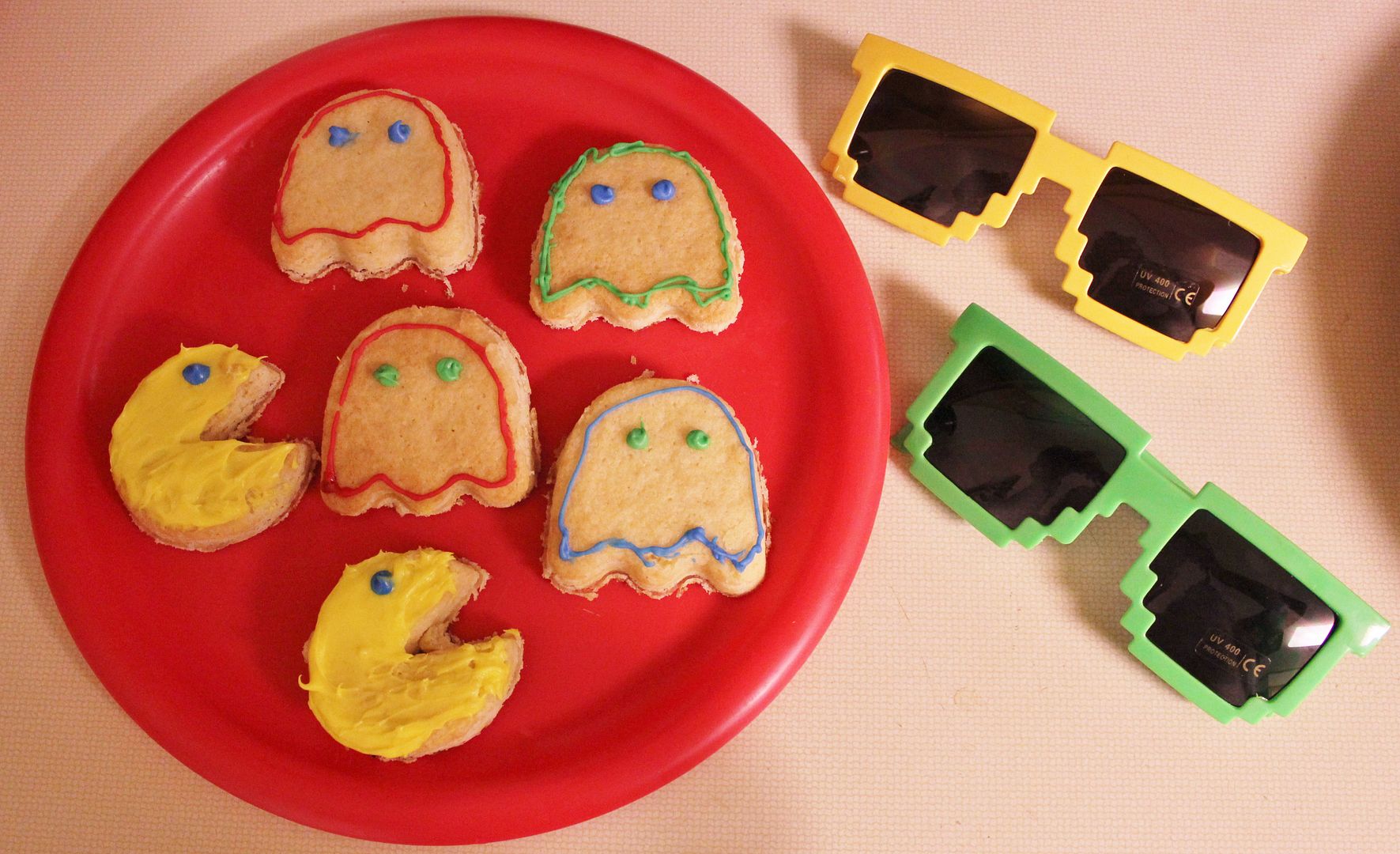 PIXELS comes out in theaters on July 24, 2015!