Disclosure: I received a DVD for review purposes. However, all opinions are 100% my own!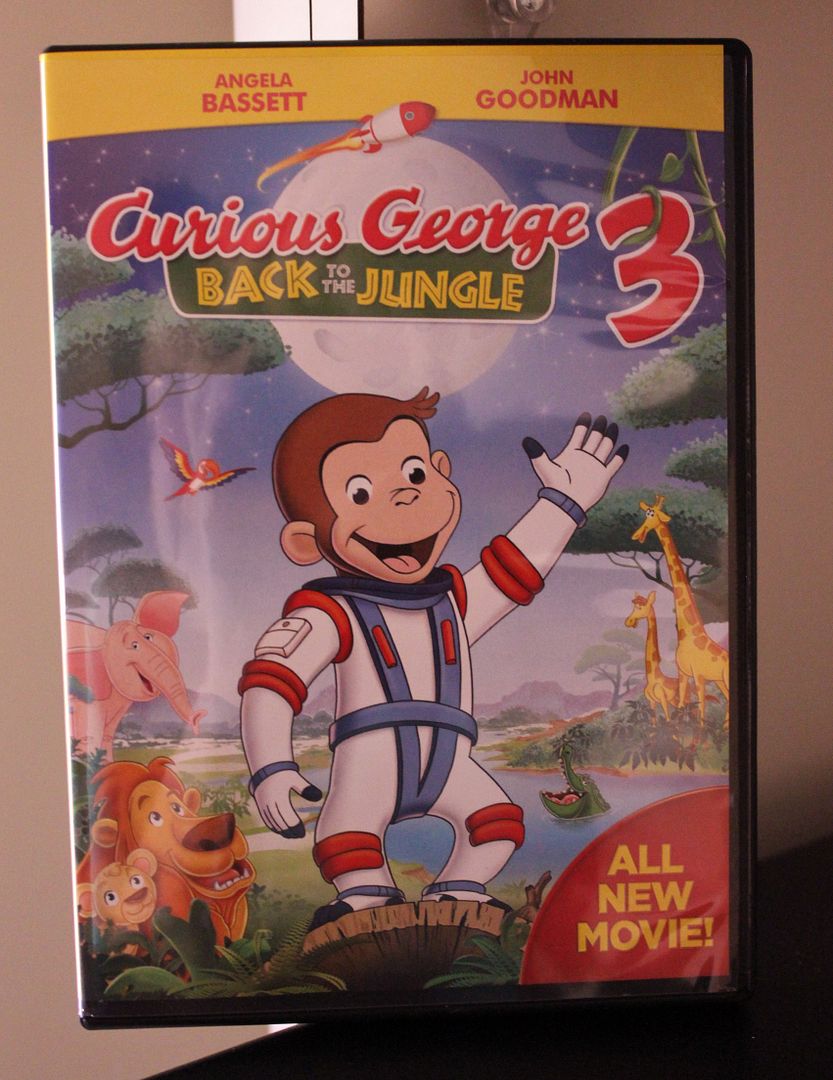 Everyone's favorite Curious little monkey is back in an all new movie which has George going back to the jungle and outer space! Curious George 3: Back to the Jungle comes out on DVD on June 23, 2015!
Included in the DVD:
Sing-Alongs – Sing along to your favorite songs from the film:
Ordinary Superman
Welcome to Paradise
Beautiful Wild
Together Forever
About the movie:
Curious George is asked to participate in an important space mission but of course, things don't go as planned and George finds himself soon crash-landing in Africa. Curious George explores the jungle while Ted aka the Man in the Yellow Hat searches for him. In the meantime, George makes new animal friends along the way. When they're finally reunited, George and the Man in the Yellow Hat have an unforgettable adventure shared with their new friends! It's a fun-filled journey that the whole family will enjoy!
Our thoughts on the movie:
Our son is a big Curious George fan. His first birthday party was Curious George themed and he has all the movies on DVD. He was more than excited to get his hands on the latest George movie and he was not disappointed. It was fun and filled with catchy songs (that we were happy to see as Sing Alongs in the DVD Extras). We were kinda sad that the Sing Alongs are the only extras on the DVD but other than that, we loved this movie and definitely think it's worth getting for any Curious George fan!
Curious George 3: Back to the Jungle is out on DVD and HD Digital on June 23, 2015. For more fun, check out the clips below and be sure to click on the buttons below for some printables including some coloring sheets and recipes. Also, you can have Curious George join your selfie with this Free Photo App available at www.PhotoWithGeorge.com.