This post was created in partnership with McDonald's. All thoughts and opinions are my own.
This whole pregnancy, I've been craving nothing but McDonald's french fries. So imagine my excitement when I received an invite to try out the Create Your Taste kiosk at a local Atlanta McDonald's! Burger testing with a side of free fries, I was there! The Create Your Taste kiosk lets you order premium made-to-order burgers using an innovative ordering and dining experience and gives you options of 22 premium toppings to put on a freshly grilled 100% USDA inspected beef patty.
I was feeling a little under the weather that day but I made it out of the house with my son, intrigued by how this kiosk would work and how the burger would taste. There are a couple of McDonald's in Georgia that have a Create Your Taste kiosk and luckily, the one I visited is located just 15 minutes away from where I live.
Everything was set up with all the fresh ingredients that they offer in your burger on display.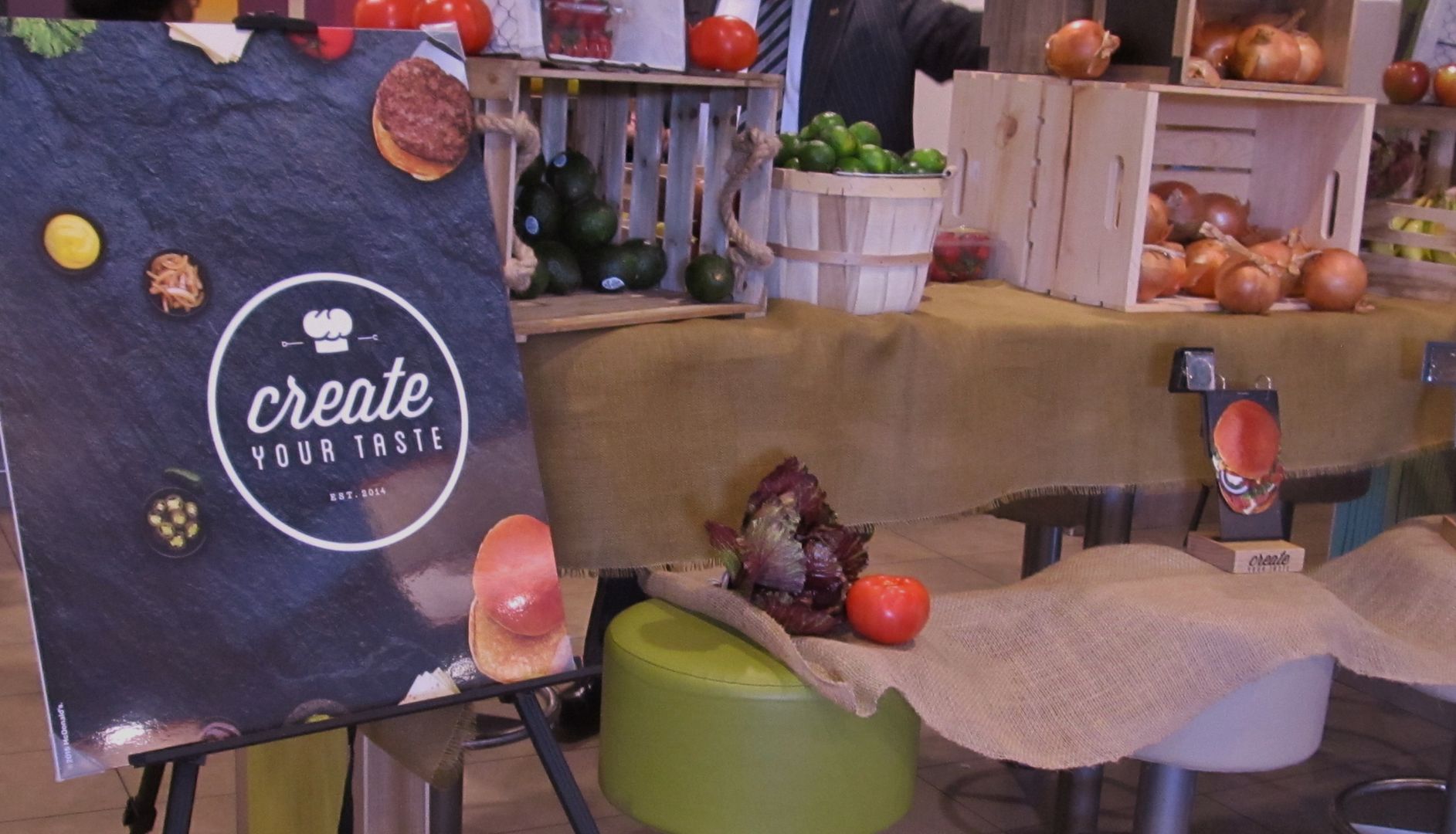 We were directed to a kiosk and a McDonald's employee gladly helped us get started and explained how easy it was to use. The kiosks are touchscreen and you have to go through only a couple of simple steps to create your perfect sandwich. You start off by choosing your burger patty and then it gives you an option to add bacon. You then get to choose your bread, your cheese and then choose from a variety of fresh ingredients and sauces. It even gives you an option to make it a meal by adding fries and a drink of your choice.
The beef patty is 1/4lb. of 100% beef. The bacon is Thick Cut Applewood Smoked Bacon. Your choices for bread are a buttered toasted ciabatta roll or a buttered toasted artisan roll. The cheese you can choose from are Natural sharp white cheddar, Natural pepper jack and American cheese. The ingredients you can choose from are Guacamole, Sliced jalapeños, Grilled mushrooms, Crisp red onions, Caramelized grilled onions, Chili lime tortilla strips, Fresh sliced ripe tomato, Crisp green leaf lettuce, and Crinkle cut pickles. The choices you can choose from for sauces are the Big Mac special sauce, Spicy mayo, Creamy garlic sauce, Sweet BBQ, Mayonnaise, Ketchup and Mustard.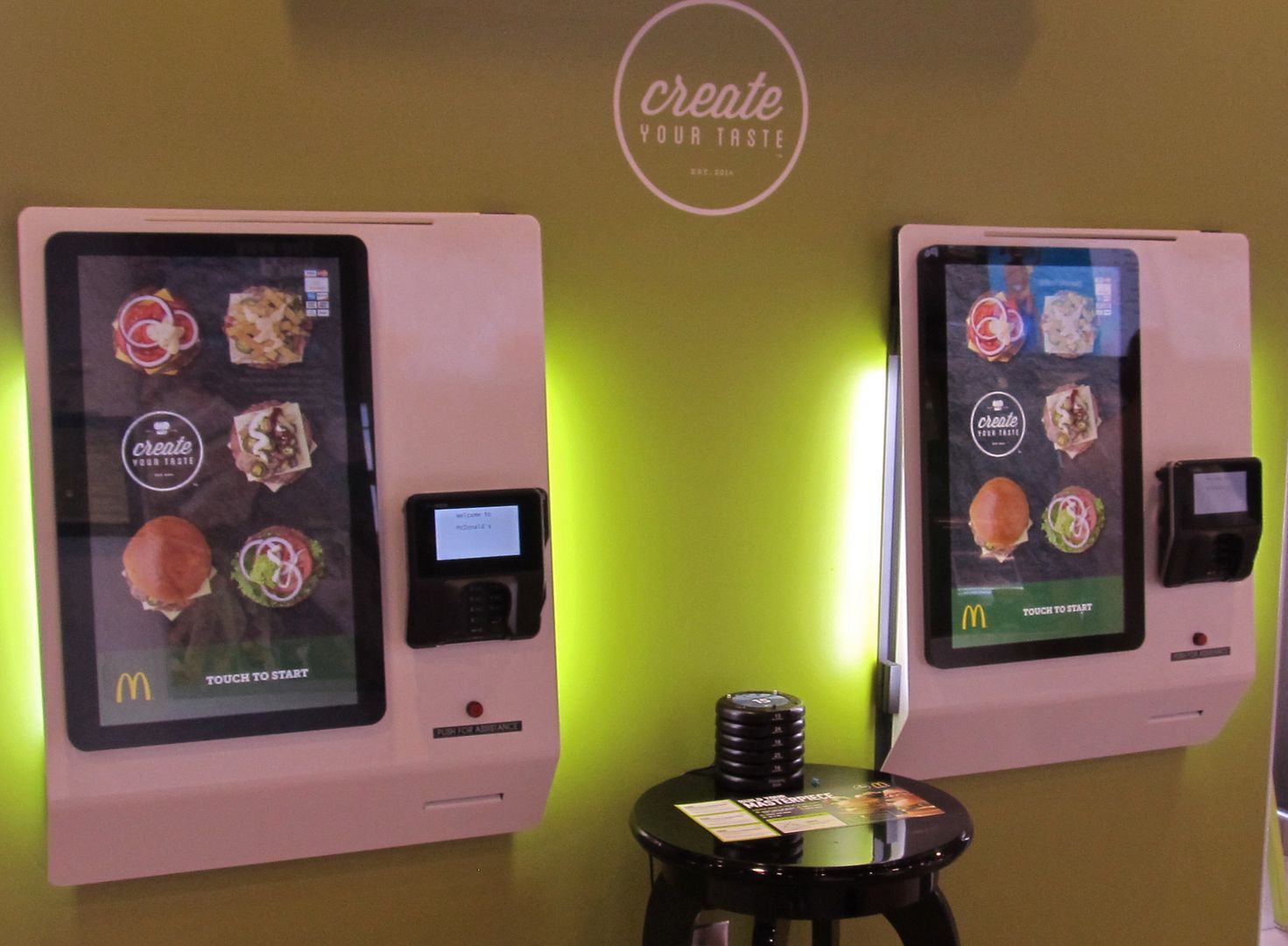 Since it is made fresh to order, it does take a little longer to receive your food but it honestly didn't take that long – I do believe it was only a 10 minute wait. They take your food to your table and let me just say, it's worth the wait. My 6 year old son is more into Chicken Nuggets. I didn't think he would finish his burger but….he actually finished a good 5 minutes before I did! It was that good!
It tasted like the burgers that you make at home. Everything was great and I enjoyed it more than their regular menu item burgers so I personally hope that the Create Your Taste kiosk is here to stay. When my husband came home from work, my son actually begged him for us to go back and for him to try it out. My husband, who also isn't big on burgers, finished his burger and even finished part of mine (I was still kind of full from lunch).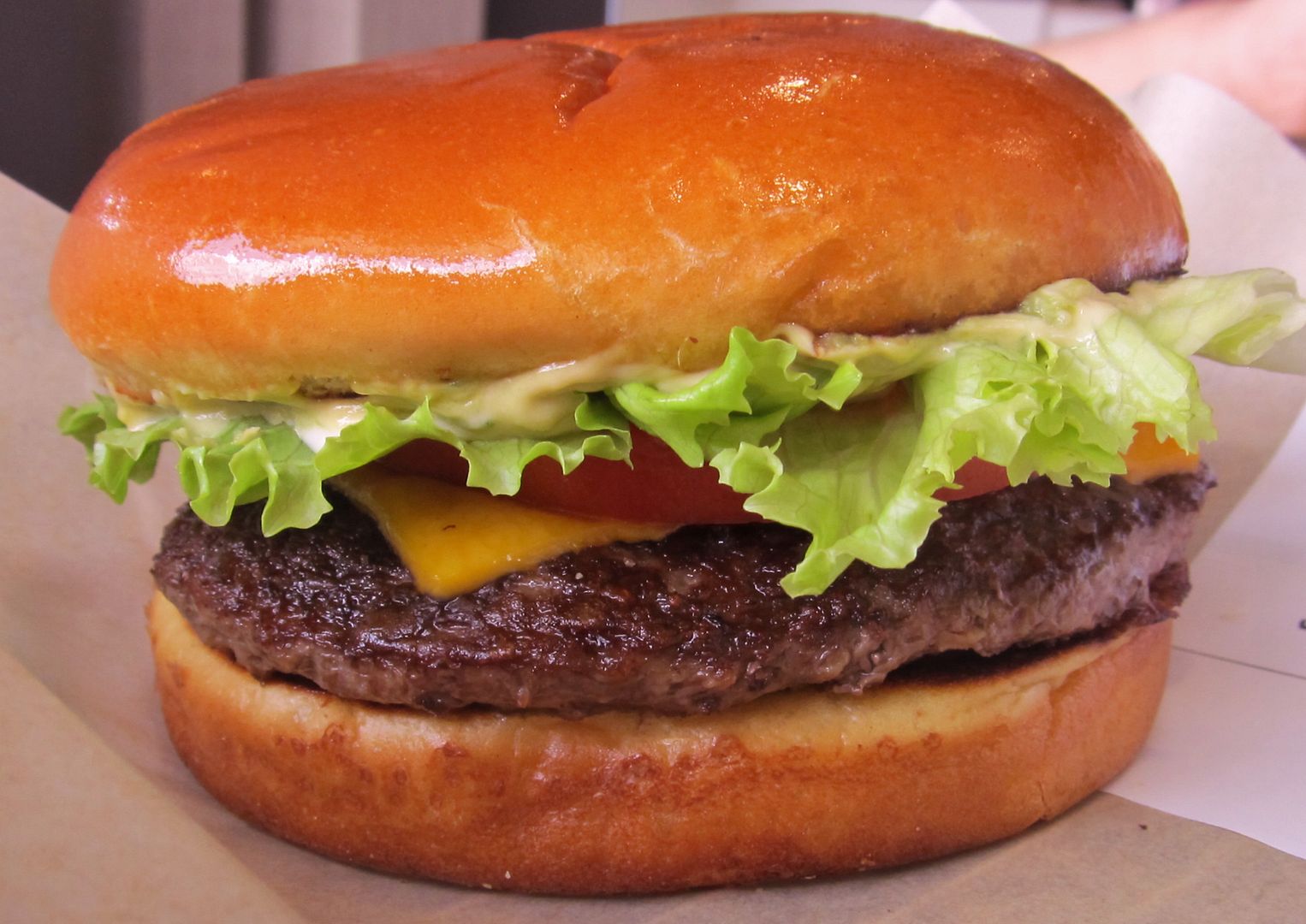 We are definitely fans of how easy it is to make our own burgers just the way we want them and are definitely going back for more! If you see a Create Your Taste kiosk at a McDonald's near you, it's definitely worth a try! 🙂