Disclosure: I received the Little Mermaid Legacy Collection CD as a member of the Entertainment New Media Network.  No further compensation was received and all opinions are my own.  This post may also contain affiliate links.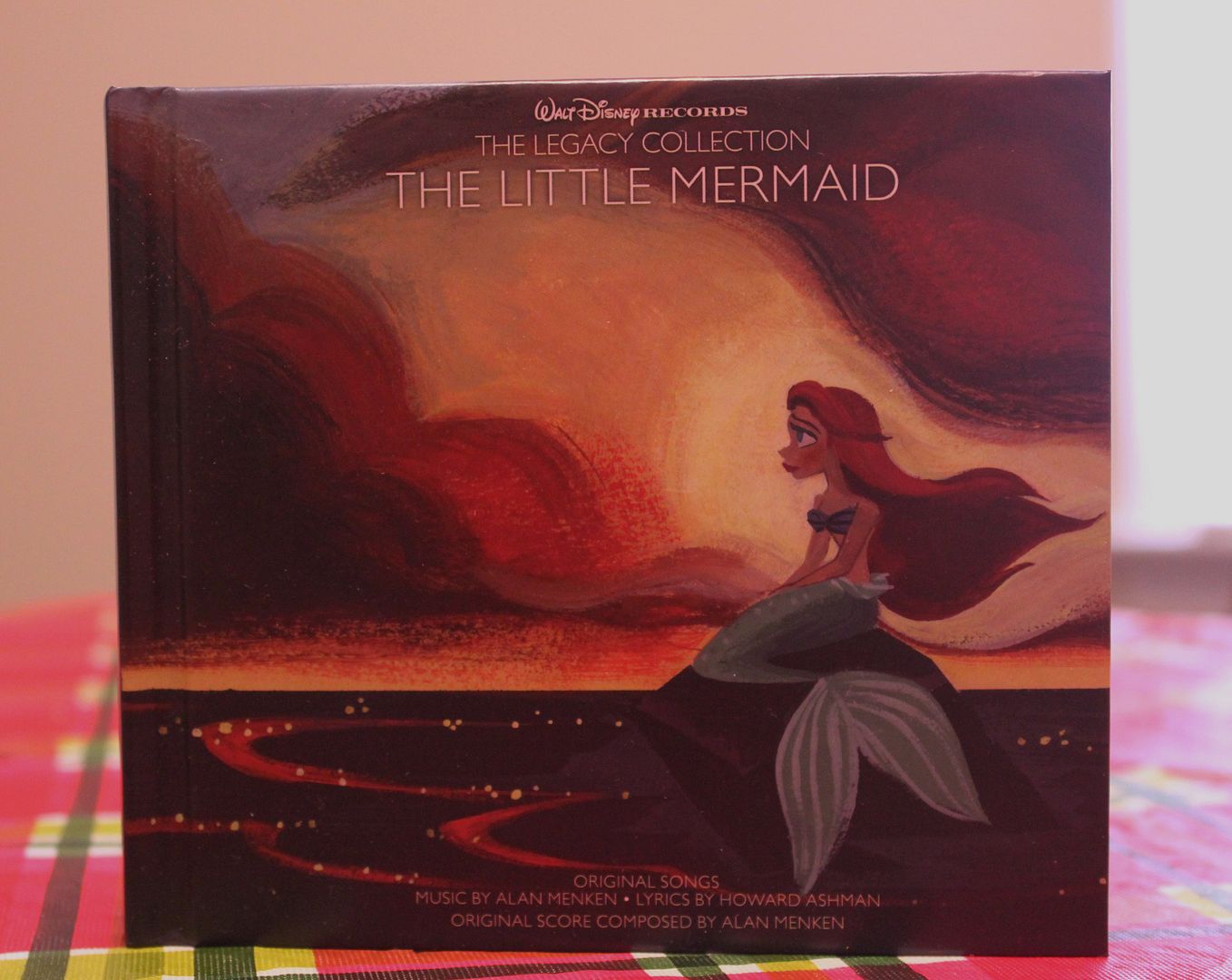 The Little Mermaid is one of my favorite movies – not just for the amazing movie but because I loved the music so much. So obviously, when I found out that they were coming out with a The Little Mermaid Legacy Collection CD, I was super excited & even more when I knew I would be able to review it! I'm actually listening to it right now while I write this post. 🙂
The Little Mermaid collection features the songs and score from the film by Oscar®-winning composer Alan Menken and lyricist Howard Ashman on Disc One, twelve work tapes and song demos performed by Alan Menken and Howard Ashman on Disc Two, and a collectible 20-page booklet.  Also included are liner notes by Alan Menken, John Musker (Co-writer, Director and Producer, "The Little Mermaid"), and Chris Montan (President of Walt Disney Music).

The CD cover and 20-page booklet feature newly created artwork inspired by "The Little Mermaid" from Lorelay Bove, a visual development artist at Walt Disney Animation Studios ("Tangled," "Winnie the Pooh," "Wreck-It Ralph"). The CD booklet also includes a sampling of visual development art from the film, with notes by Dave Bossert, Producer/Creative Director at Walt Disney Animation Studios.
The Little Mermaid to me is special because it was actually the first Disney movie I ever saw. I was about 5 years old when it came out & I remember longing to have Ariel's long red hair instead of my boring frizzy, dark hair. The songs are what stuck to me the most – I loved them all but I have to admit, I was scared of Ursula & usually hid under a blanket when she sang "Poor Unfortunate Souls".
When I received The Little Mermaid Legacy Collection CD, I immediately fell in LOVE with the artwork, the stories and for someone who loves to sing along but gets lyrics mixed up, I'm happy that the lyrics are included in the booklet!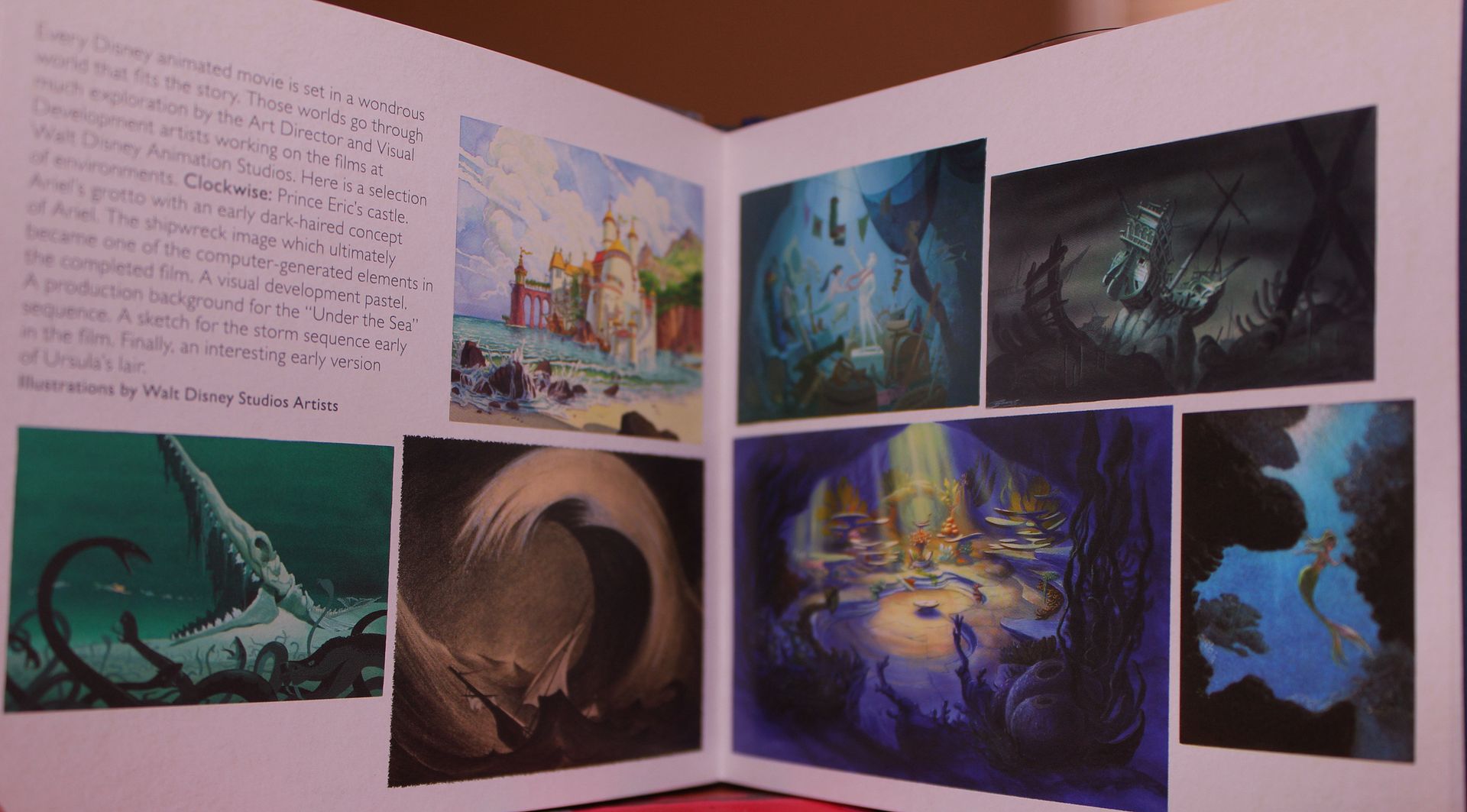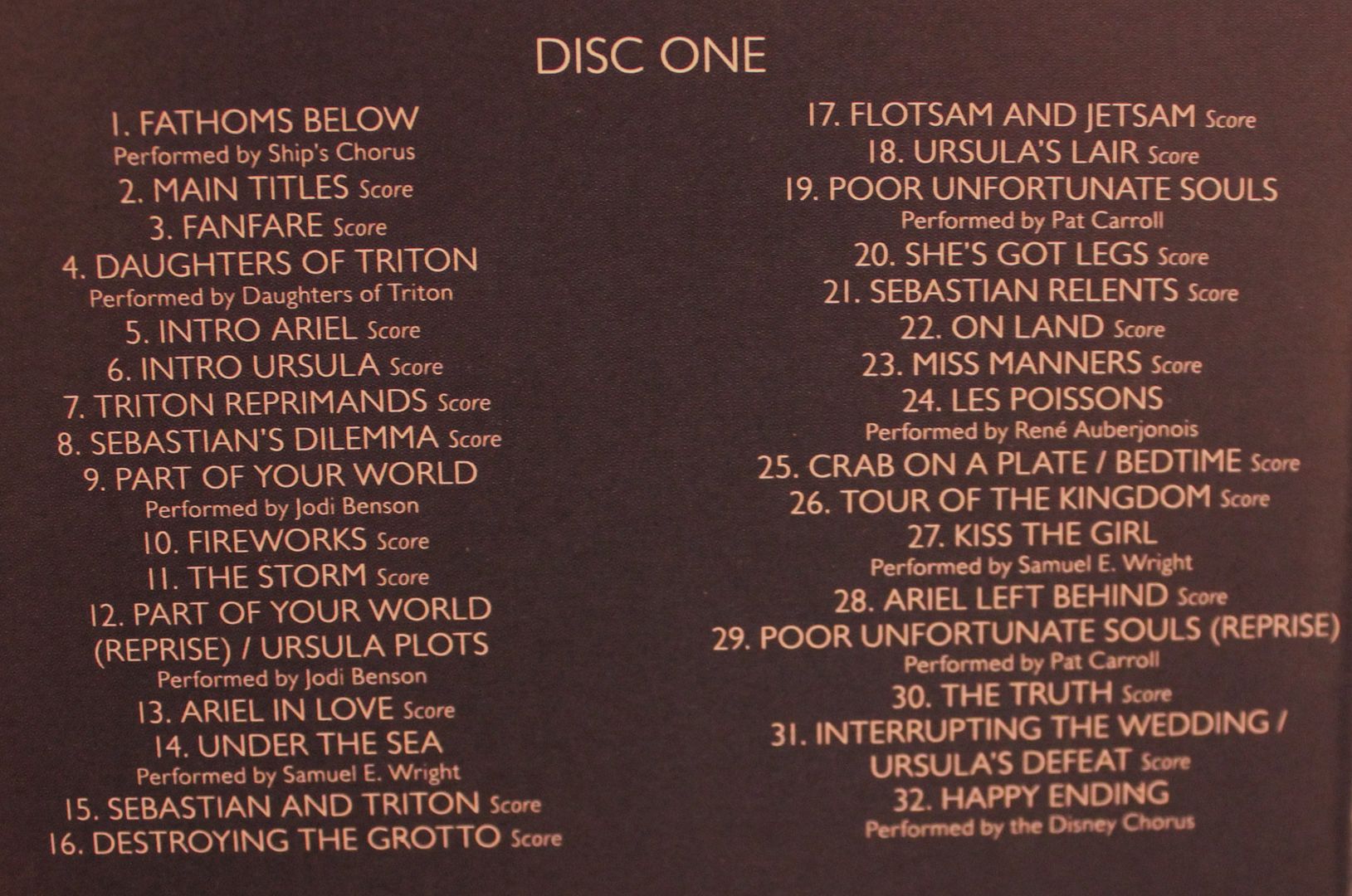 As you can see, it includes ALL of the songs & score from the movie. I LOVE it & this would be a great present for any The Little Mermaid fan or a must have for any Disney music lover's collection, that's for sure.
You can buy the Walt Disney Records The Legacy Collection: The Little Mermaid
 at Amazon by clicking below OR you can enter to win your very own copy by entering to win below! Super easy entries – good luck to everyone who enters! 🙂
Note: If it comes to this blogger's attention that the winner of this giveaway has won on an additional blog for this same prize, this blog reserves the right to choose another winner. Winner will receive prize within 4 – 6 weeks. Giveaway ends on January 16, 2015 at 11:59PM EST.