Disclosure: The following is a sponsored post. However, all opinions expressed are my own. 

Carter's Hosts Pajama Donation Drive in Atlanta
 Give the Gift of Sweet Dreams to At-Risk Children in Need this Winter

For the fifth year, Atlanta-based Carter's Babies and Kids is proud to partner with the Pajama Program's "One Million Good Nights" campaign to donate 100,000 pairs of pajamas to children in need.  The Carter's pajama donation drive comes at a critical time as December marks "Danger Season," the time of year when temperatures begin to drop leaving underserved children in need of warm sleepwear and comfort.  Many of these children have been abused, abandoned or neglected and live in group homes, shelters or temporary housing without adequate heat. The gift of a new pair of pajamas can provide children in need with a glimmer of hope and a feeling that someone cares about their well-being.  Every child deserves to sleep in their own pjs every night!

Did You Know?

·         1 in 5 American children live in poverty – a higher rate than any other developed country except for Romania. (2013)

·         The average age of a homeless person in the United States is 9 years old. (Open Door Mission)

·         Each year, over 800,000 children and youth in the United States experience homelessness. (Source: U.S. Dept. of Education)

·         More than 16 million children in the United States – 22% of all children – live in families with incomes below the federal poverty level. (Source: National Center for Children in Poverty)

·         More than 3.5 million people are homeless every night, and 1.35 million are children. (Source: National Coalition for the Homeless)

Carter's will be supporting Pajama Program's One Million Good Nights campaign through in-store donation bins.  You can donate a new pair of PJs through December 31, 2014 at any of the Carter's stores in the Atlanta area.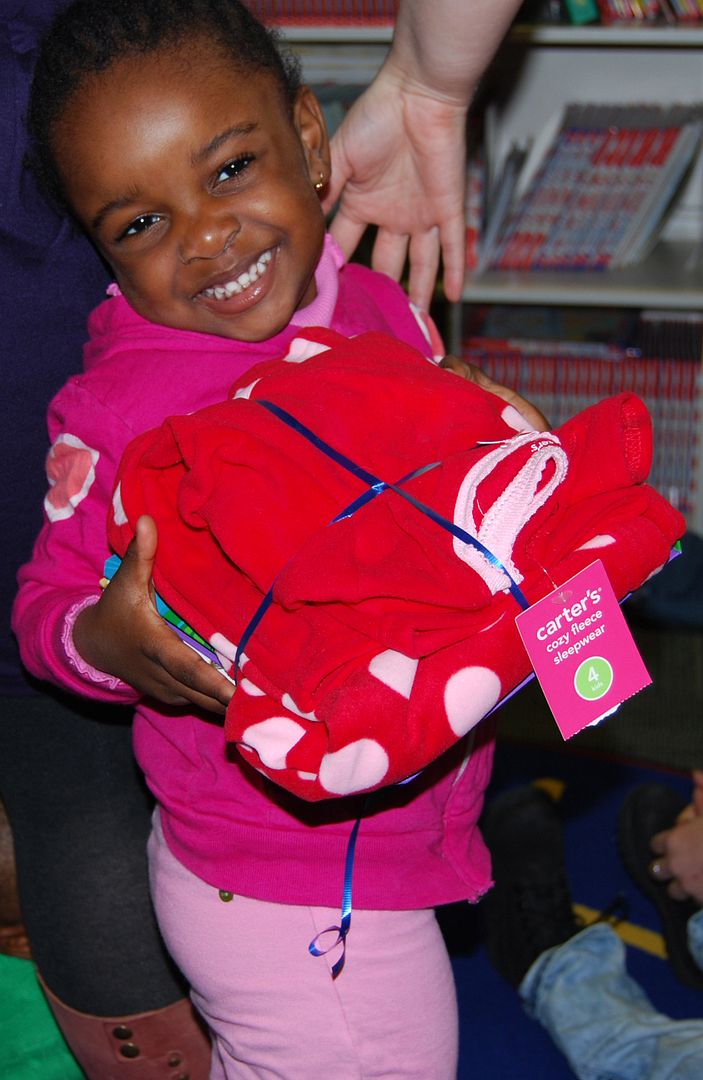 With so much shopping being done during this month, this is the perfect time to give back & by doing something as simple as stopping by a Carter's to bring in a new pair of pajamas to donate or you can purchase a pair at the store. If you're in Atlanta, be sure to stop by – there is going to be donation bins set up in all of the Carter's stores throughout Atlanta!