DISCLOSURE: I AM A FELD FAMILY AMBASSADOR, AND IN EXCHANGE FOR MY TIME AND EFFORTS IN ATTENDING SHOWS AND REPORTING MY OPINION WITHIN THIS BLOG, AS WELL AS KEEPING YOU ADVISED OF THE LATEST DISCOUNT OFFERS, FELD ENTERTAINMENT HAS PROVIDED ME WITH COMPLIMENTARY TICKETS TO FELD SHOWS AND OPPORTUNITIES TO ATTEND PRIVATE FELD PRE-SHOW EVENTS. EVEN THOUGH I RECEIVE THESE BENEFITS, I ALWAYS GIVE AN OPINION THAT IS 100% MINE.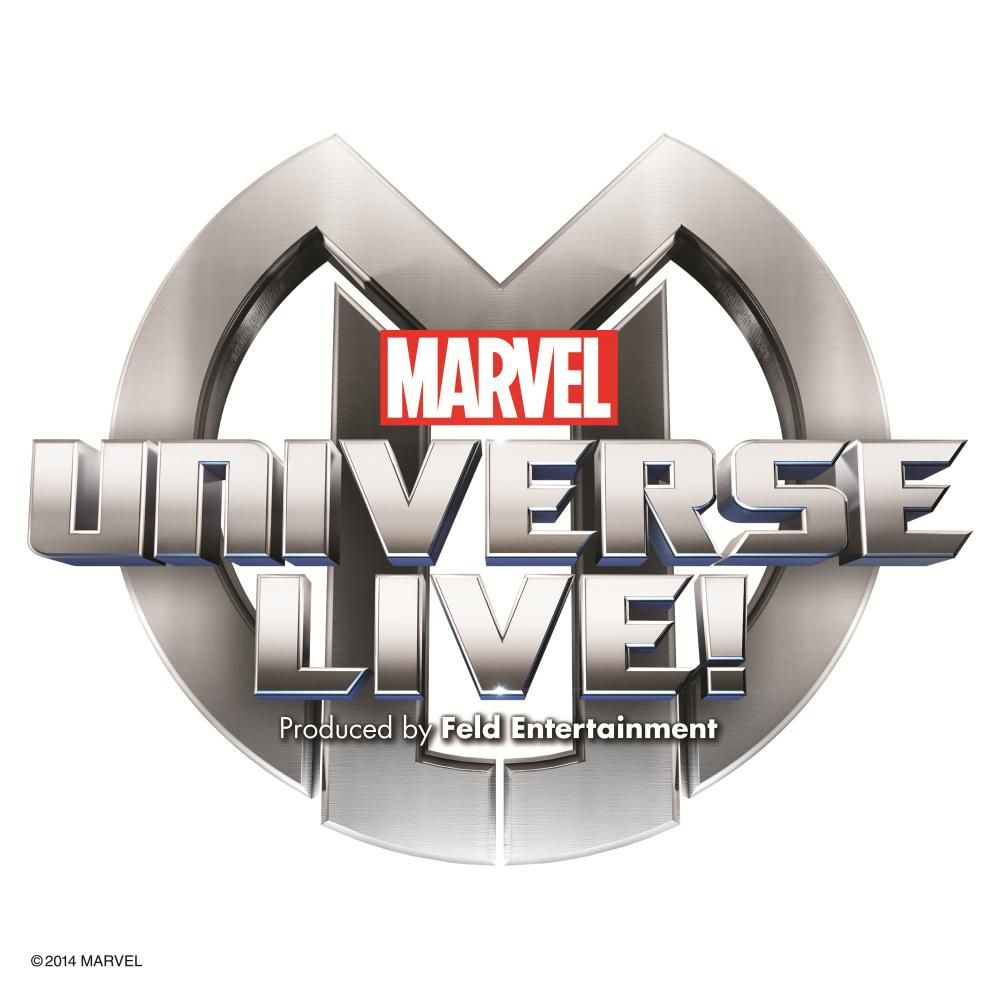 Marvel fans, assemble! We have SUPER exciting news! Feld Entertainment will be bringing Marvel Universe LIVE! to the Philips Arena on December 20-22, 2014 & to the Arena at Gwinnett Center on December 26-28, 2014!
Marvel Universe LIVE ! is taking the live entertainment experience to a whole new level, with a mind-blowing show unlike anything you've seen before. Watch your favorite Marvel Super Heroes including Spider-Man and The Avengers (Iron Man, Black Widow, Hulk and more) and threatening villains come to life in an action-packed arena extravaganza, coming to Atlanta & Duluth. You'll definitely feel the energy with cutting-edge special effects, pyrotechnics, aerial stunts, martial arts, motorcycles and more. It's being hailed as the most technically advanced live show ever. Join Marvel fans of all ages for this once-in-a-lifetime, monumental performance. The fate of the universe depends on it!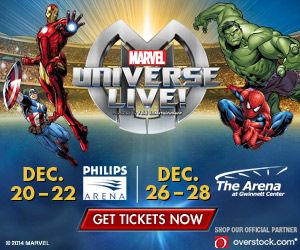 We LOVE Marvel! I don't even want to get started on how much my son loves them & how much he's been begging to go to this show! We are counting down the days! This is one show you don't want to miss. Check out the dates, times & video below!
Full Event Schedule:
Philips Arena Dates
Saturday, December 20, 2014 at 3:00PM & 7:00PM
Sunday, December 21, 2014 at 11:00AM, 3:00PM & 7:00PM
Monday, December 22, 2014 at 11:00AM & 3:00PM
Arena at Gwinnett Center Dates
Friday, December 26, 2014 at 3:00PM & 7:30PM
Saturday, December 27, 2014 at 11:00AM, 3:00PM & 7:00PM
Sunday, December 28, 2014 at 1:00PM & 5:00PM
Ticket Info- Purchase tickets at:
Online by clicking HERE
Philips Arena & Arena at Gwinnett Center Box Office
To connect with Marvel Universe LIVE!, be sure to connect with them on Facebook & Twitter. Check out a fun video of what's to come at the show below!