Disclosure: I was sent item for review purposes. However, all opinions expressed are my own. As with any supplement, if you are pregnant, nursing or taking medication, consult your doctor before use. Do not exceed suggested use. This product is not intended to diagnose, treat, cure or prevent any disease. Not formulated for use in children under the age of 13. 
Just a couple of weeks ago, I had a reality check that I didn't think I ever needed. My family & I went to the local park to spend the day. The park has a 1,686 feet above sea level mountain that you can hike up. I used to go all the time and hiked up and down the mountain in no time. I thought, it was just a couple of years ago and I'm still young, it should be no problem right? Yeah….no. I had to stop a couple of times from the pain in my bones. It was kind of sad, actually. My husband said I don't take enough calcium, which is kind of crazy to say because I'm pretty sure he sees me with a tall glass of milk whenever I'm chowing down on my favorite chocolate chip cookies every week. After taking forever to get to the top of that mountain, that I used to do in half the time, I decided that maybe he was right. The truth is, some studies have shown that women don't get enough calcium from food alone.
So when I was approached to review Caltrate Gummy Bites, a calcium supplement, it couldn't have come at a better time. Caltrate provides both calcium and vitamin D3 to help maximize calcium absorption and promote bone health.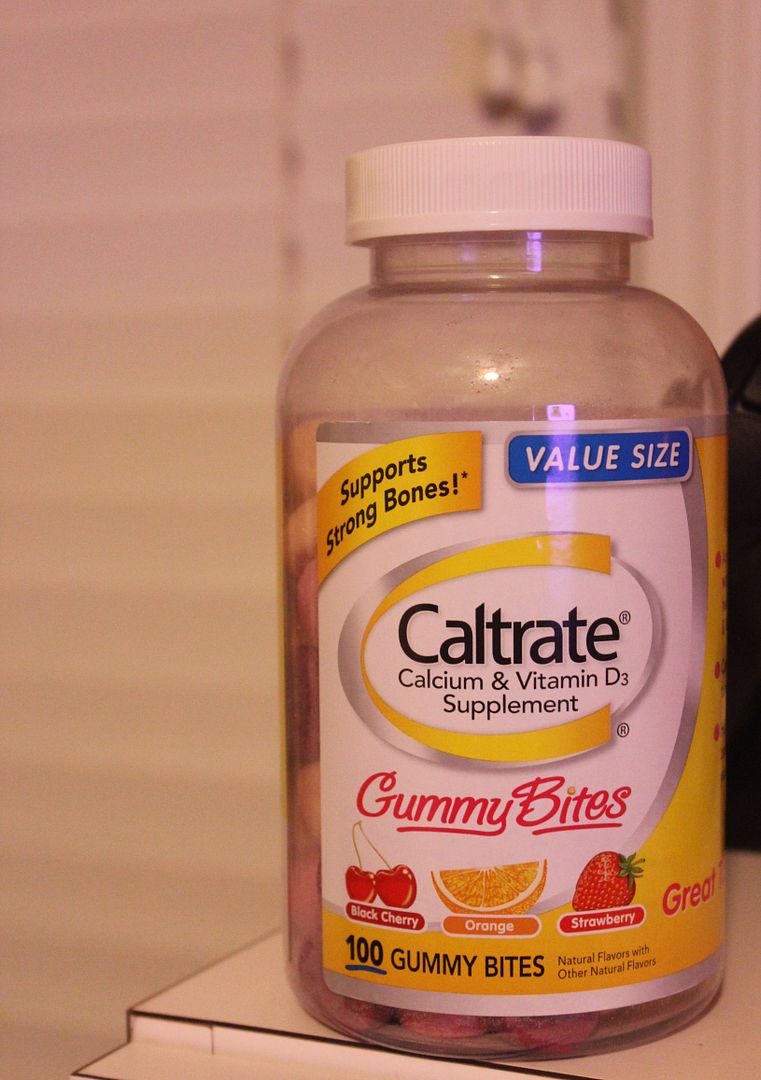 I have to admit, I was a little scared at the size of these babies. They're big but then I remembered, they're gummy bites. I didn't have to swallow them! So next, I was scared of the taste. Was it going to have a nasty medicine after taste like most supplements? Well, I am happy to say that these are rather tasty and leave NO nasty medicine after taste. To be honest, it's like those candies you buy at the store. The 3 flavors it comes in are Black Cherry, Orange & Strawberry. I actually look forward to taking them every morning. You can take up to two gummy bites up to two times a day with or without food but I've been taking two every morning only. It's been over a month that I've been taking them and so far, so good. I'm actually on my second value size bottle. I enjoy them & will continue to take them. They're definitely worth trying!
If you're not a fan of taking pills and want to start taking a calcium supplement, this is actually a good product to use to get started. You can get more information on all Caltrate products by checking out their website and connecting with Caltrate on Facebook. You can click here for a $1.00 off coupon for Caltrate (120 ct or smaller) or click here for a $2.00 off coupon for Caltrate (155 ct or larger)!