Disclaimer: This is part of a sponsored collaboration with Latina Mom Bloggers and Pampers. All opinions are 100% mine.
For as long as I can remember my family have been huge fans of fútbol. Soccer games and especially the the big fútbol games during the summer were big events celebrated at our house, with family – immediate & extended – coming together to watch it. My brothers and cousins still play it and now even their kids play it on teams during the weekends. Ni siquiera la lluvia los detiene – they always manage to find an indoor soccer location. Soccer is a serious game around here so you can imagine, we all welcomed the start of the fútbol matches this summer that started yesterday with open arms after 4 long years!
My parents go to their home country a couple of times during the year and always bring back my son a jersey. Since his Dad is from a different country, my family from another & he was born here, my son tries to stay neutral & say he loves them all & that he doesn't have a favorite team! He's not as competitive with who wins like other family members. And with the the big fútbol game this summer, I think my son has it right. While it's great to have pride in your country & wanting them to win, I think it's amazing how all the countries come together to play a sport they love. Like my brother says, it should be all about one love & el amor por el juego.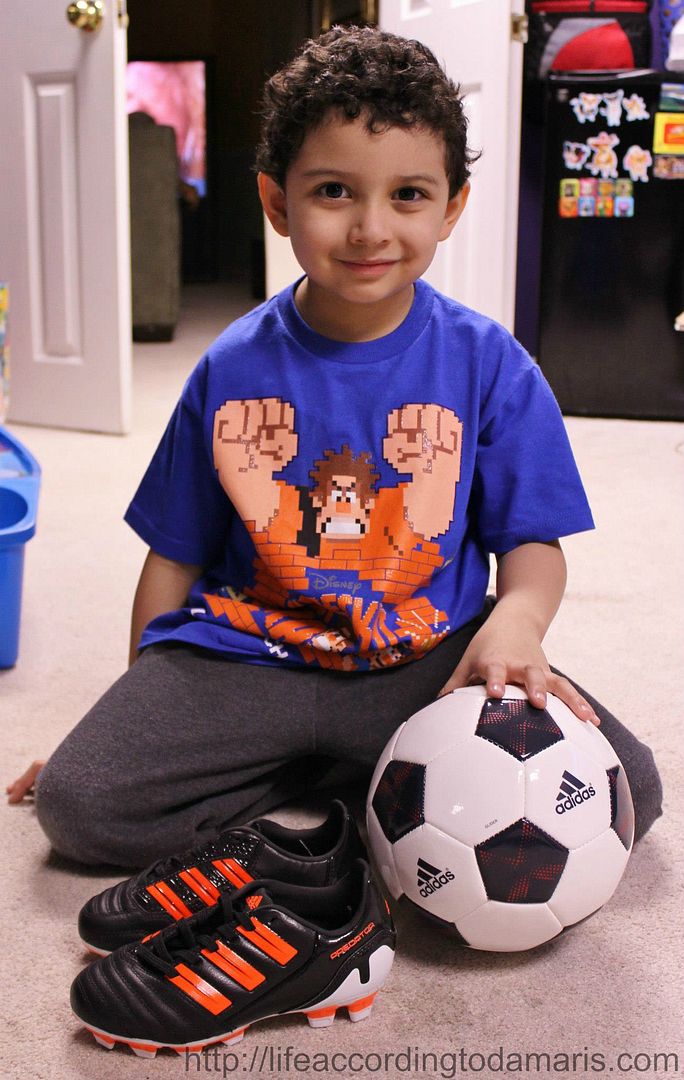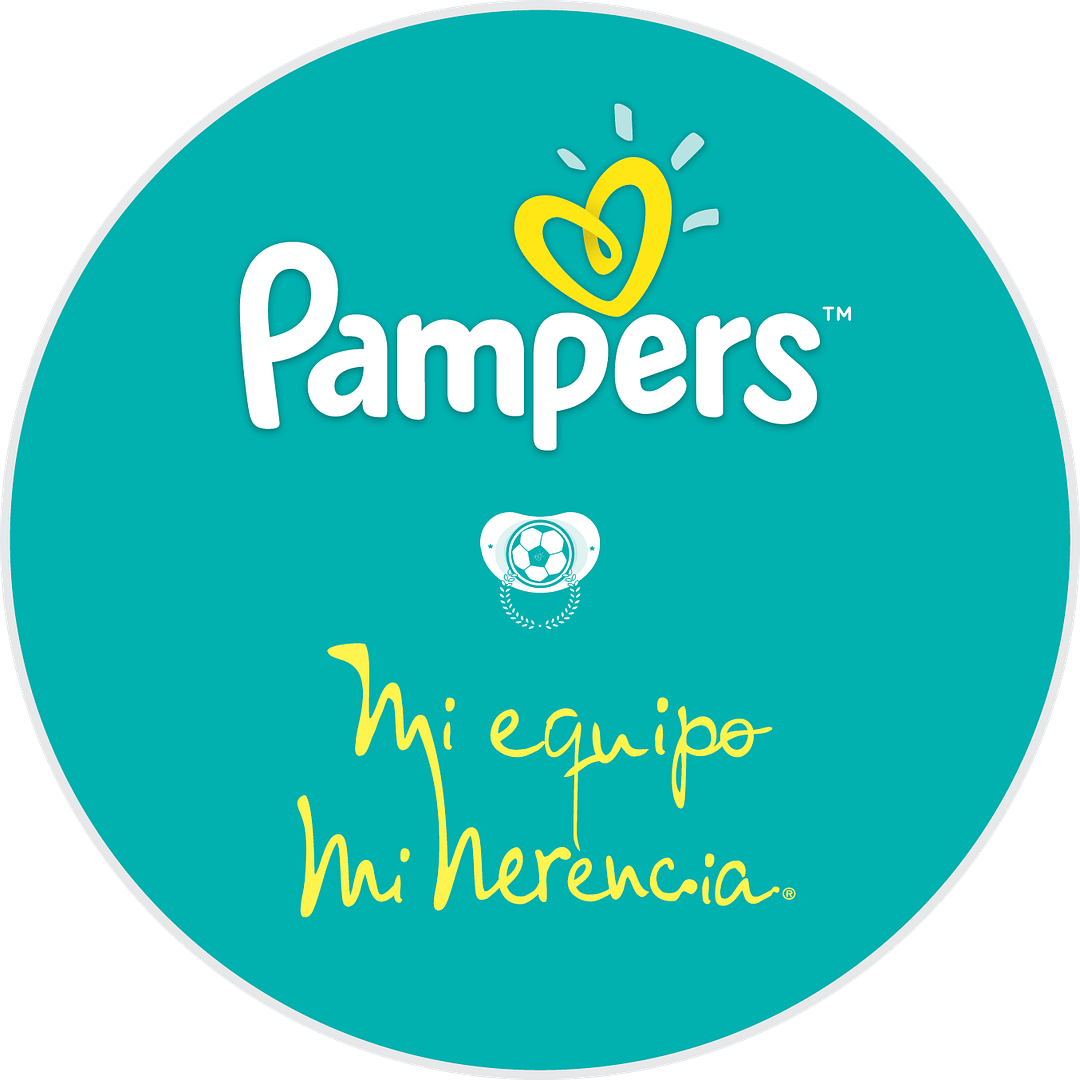 I have to admit though, it's still fun to rep your country.  😉 We rep by wearing our favorite jerseys during the games. Now, thanks to Pampers, you can show some national pride in a fun way & at the same time, enter a pretty amazing sweepstakes. How, you ask?
Just in time for the big fútbol game this summer, Pampers Latino is launching the "Mi Equipo, Mi Herencia" Virtual Stadium app and sweepstakes on the Pampers Latino Facebook page, to celebrate national pride & love of soccer in a memorable way. One grand prize winner will win a year's supply of Pampers diapers and wipes by uploading your child's picture in the "Mi Equipo, Mi Herencia" App from May 22nd through July 15th.
I added various pictures of my son but no matter how hard I tried, maybe he's a little too tan lol but I couldn't get the picture to match the skin tone right. Check out our hilarious picture below. x_x
My little man loves this picture though because he says that with the blue & white, he's showing he loves both his Dad's & my family's country since they both share the same colors. 🙂
To help you celebrate your love of soccer & Pampers, we are giving away this amazing prize pack that includes:
Objectivo More Than a Game Infant Onesie
Fisher-Price Laugh & Learn Singin' Soccer Ball
Pele King of Soccer/Pelé, El Rey Del Futbol [Book]
Baby Soccer Slippers
Fuleco 8.5" Plush Mascot
Pampers Diapers
Pampers Wipes
We received the same prize pack & everyone who has seen it (even the adults) want to take Fuleco the mascot away from my son! And we're loving the bilingual Pelé book! Estoy tratando de que mi hijo lee más en español so this book is perfect! We love it all & I'm sure you will too!
To win this amazing prize pack, just enter to win below! Giveaway ends June 27, 2014 at 11:59 PM EST! Good luck to everyone who enters!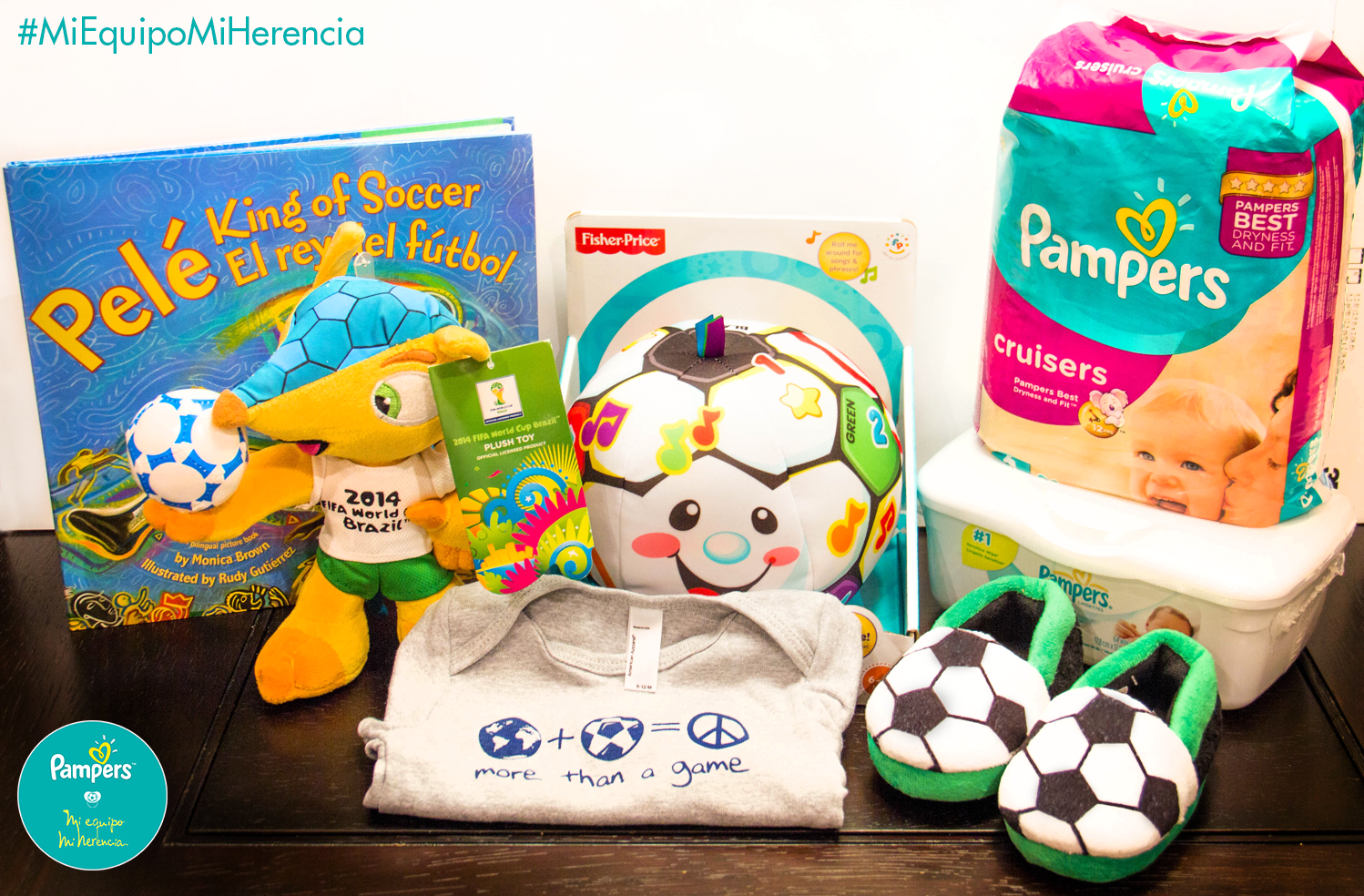 Is anyone else enjoying the big fútbol game this summer so far?