Disclosure: This is part of a sponsored collaboration with Latina Mom Bloggers and Disney Studios.  However, all opinions expressed are my own.
One of Disney's most loved classic movies is back & out of the Disney vault: The Jungle Book Diamond Edition on Blu-ray™ and Digital is available now & we have our hands on a copy & have been watching it on repeat since we've gotten it.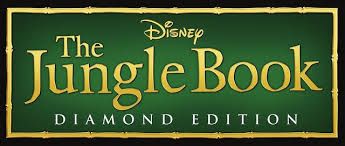 This has to be one of our favorite movies. From the story to the lovable characters – we love it all. Who doesn't love the "Bare Necessities" song? It always put me in a good mood & the message is comforting. Why worry when you have so much to be thankful for all around you? Con tanta tecnología a nuestro alrededor, le enseñamos a nuestro hijo a ser ingenioso sin ella para que no depende tanto en la tecnología. Por eso es que nos encanta tanto esta canción!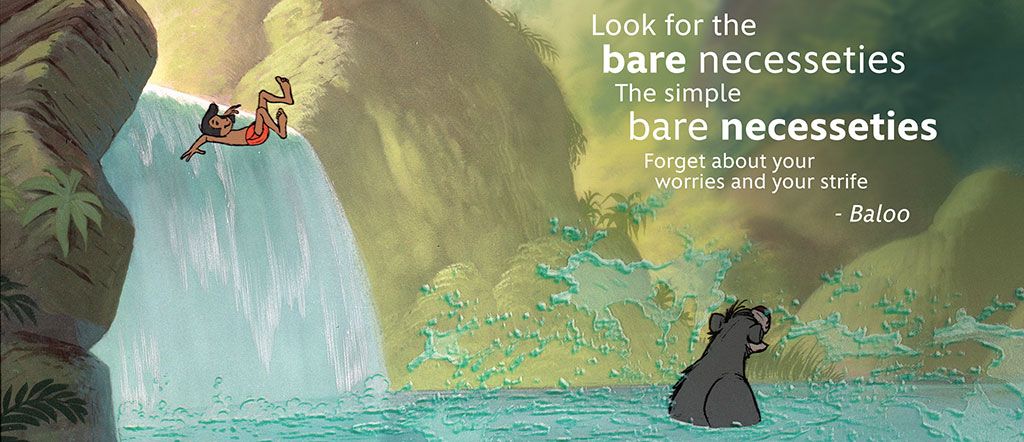 We love this movie because while fun – hello, how amazing & upbeat are all of the songs in this movie?!? – it has a lot of lessons about friendship & trust & who doesn't want to be as brave as Mowgli confronting Shere Khan at the end? And I love that it teaches that friends can be considered family as well.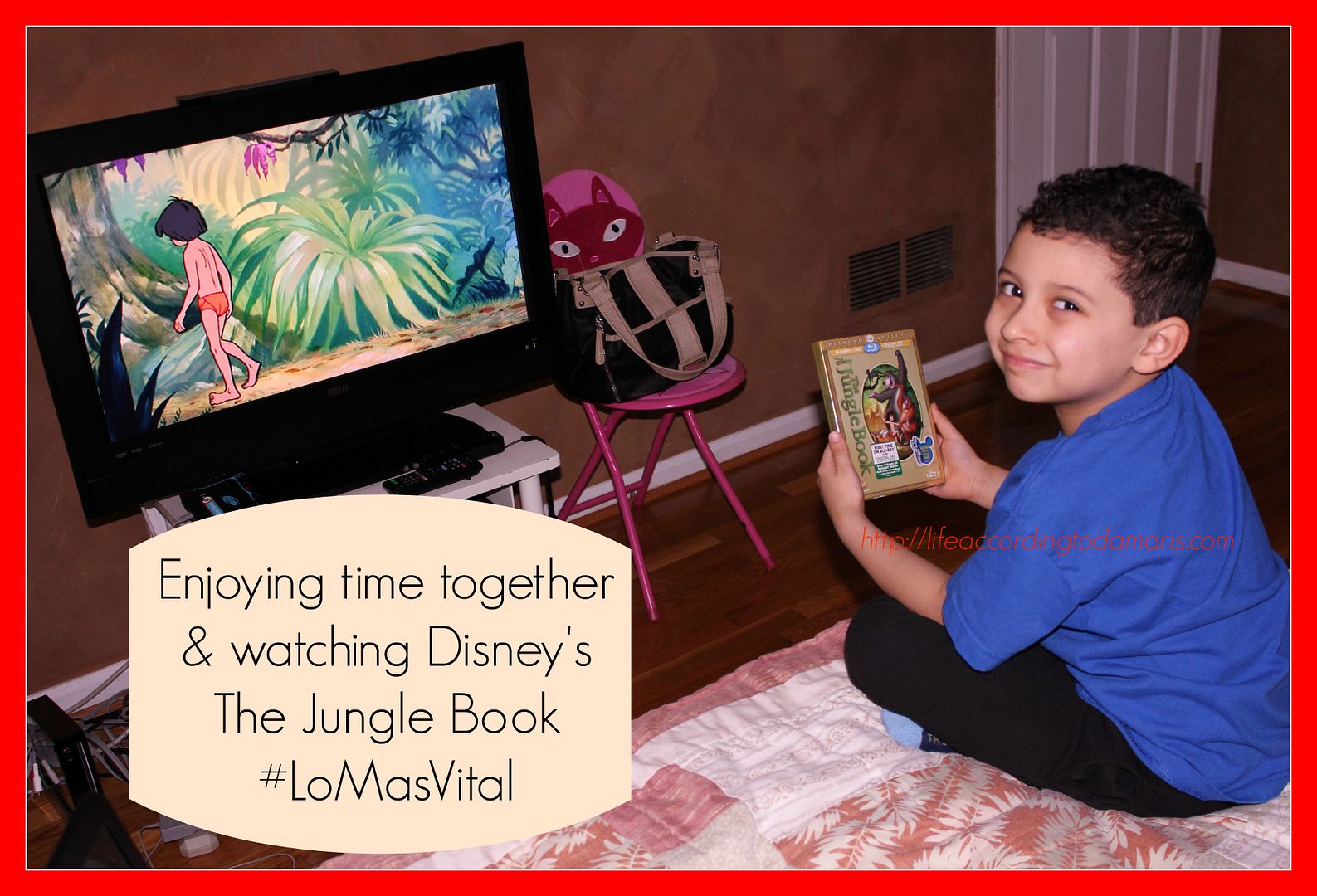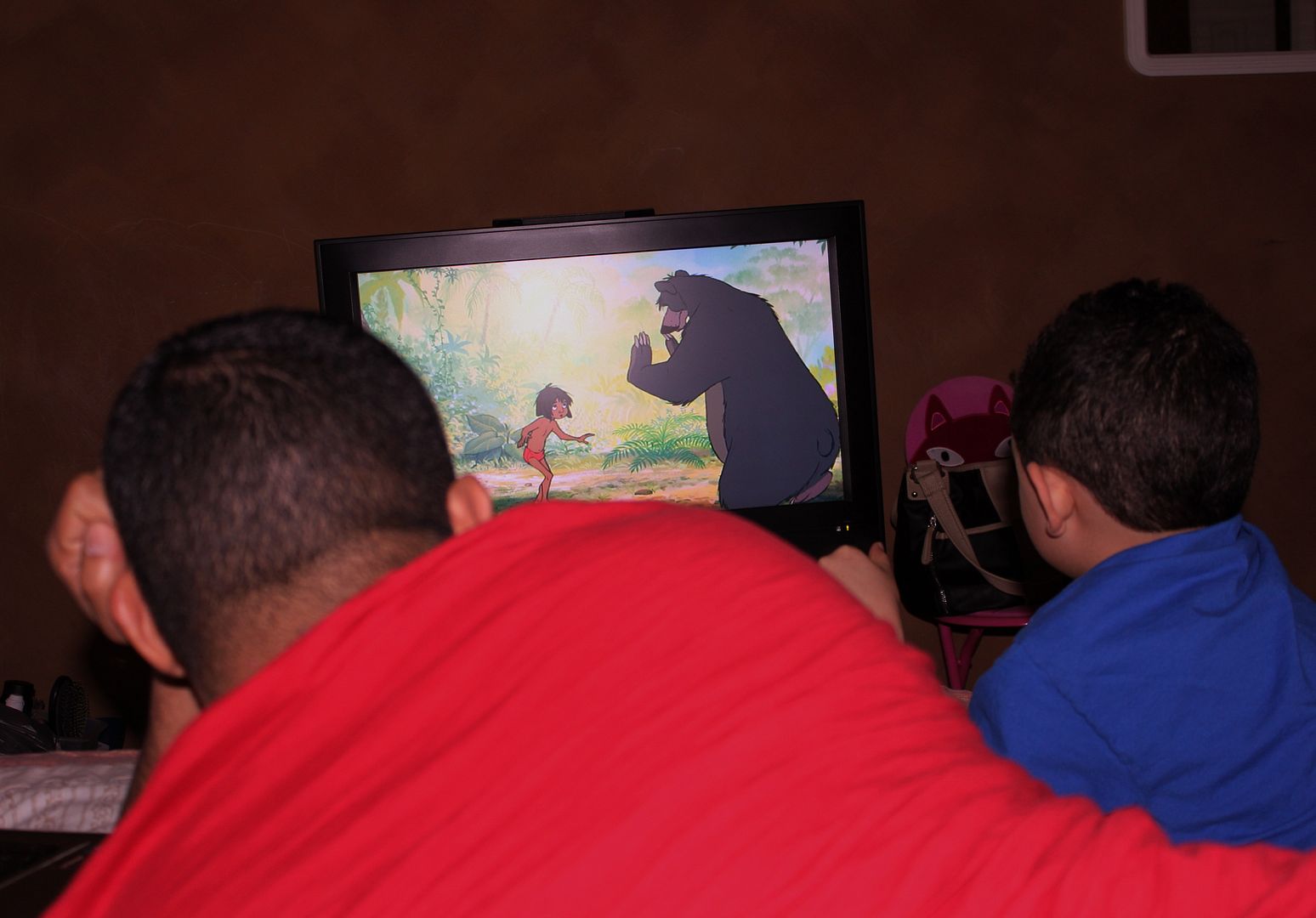 We love it even more since it looks amazing on Blu-Ray. The colors pop & the extras are so much fun to watch! It's definitely a must have & a great addition to any movie collection.
If you've been following me on Instagram, you know I've been participating in the #LoMasVital & #BareNecessities Photo Challenge. You can check out all of my photos & feel free to join in by using the hashtags & follow the instructions below. Ha sido muy divertido capturar momentos simples – son mis fotos favoritas de todas las fotos que he publicado en Instagram. <3
Feel free to also join us for The Jungle Book #LoMasVital Twitter Party TONIGHT (2/12/14) from 9-10 pm EST.  Be sure to follow @LatinaMomBlogs for details. For more information on The Jungle Book Diamond Edition Blu-ray™ and Digital or to find out where to buy, click HERE & also be sure to connect with The Jungle Book Diamond Edition on Facebook.
Forget about your worries & your strife & get your own copy of Disney's The Jungle Book Diamond Edition Blu-ray™ and Digital today!