Disclosure: I am a member of the Collective Bias®  Social Fabric® Community.  This shop has been compensated as part of a social shopper amplification for Collective Bias and its advertiser.
The smell of fresh cut grass on a Spring Day, the overpowering smell of bug spray & sunscreen lotion in the Summer, the smell of my Mom making some delicious Arroz con Leche in the morning during the cold Winter – these are just some of the many scents that trigger memories to me. While "stopping to smell the flowers" is often used for people to slow down & enjoy life, I like to take it literally. We love to snap pictures of events to remember later on & look back on & while I do love taking pictures, I always make sure to put the camera down, take in the moment not just with sight but using my sense of smell.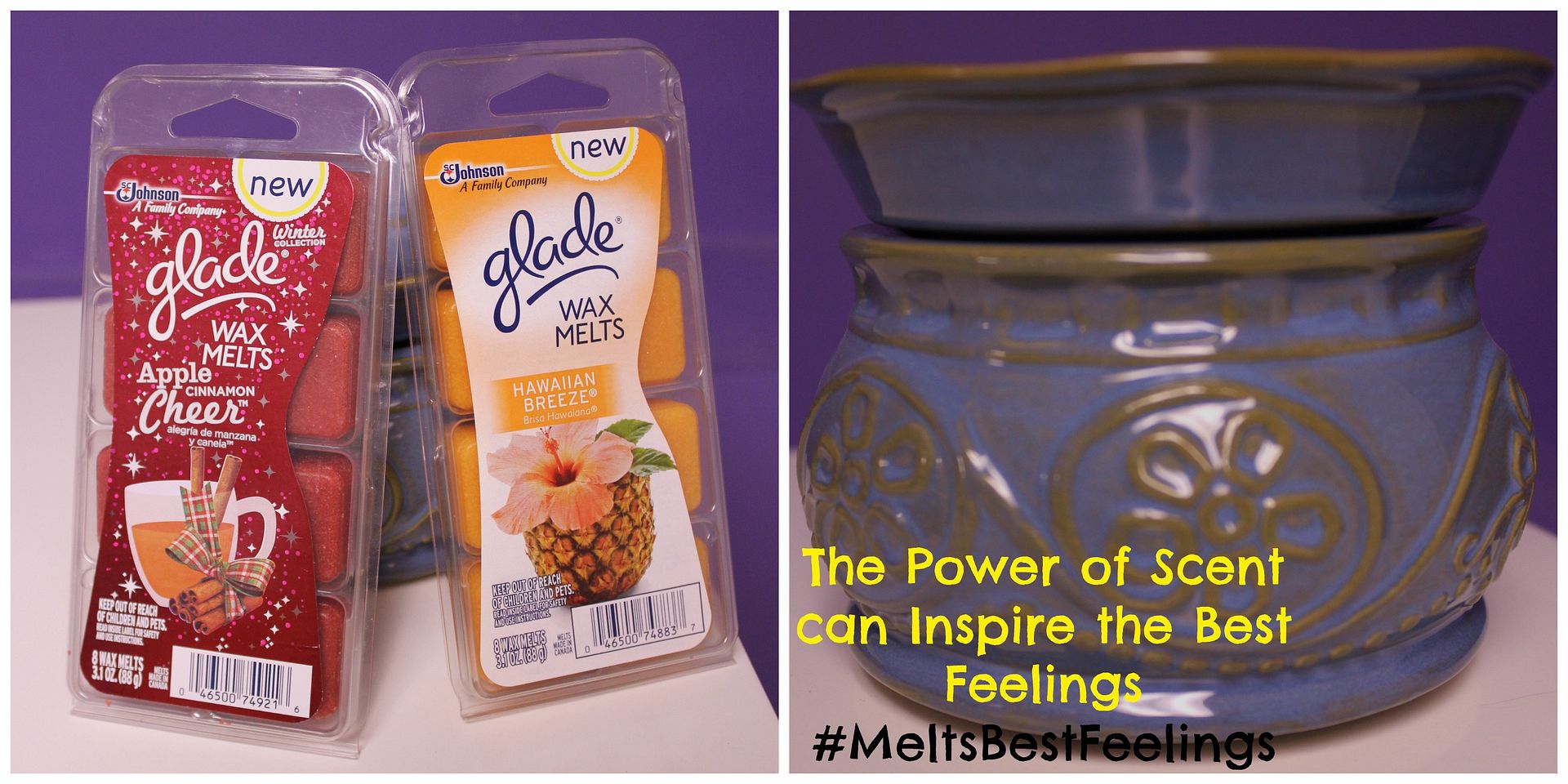 I can be in a pretty bad mood but just by lighting some of my favorite candle scents, I can almost instantly feel more relaxed. These past few weeks have been especially stressful for me – we've been in the process of moving out of a house where we spent 15 years of our lives in. It's been real emotional & most of all, hectic. It's weird after being in a house for so long to call another place home. Our old house was filled with candles, air fresheners & potpourri in every single room. By spreading them around the new house, it's obviously a new feeling but a good one & it while it might not look like our old house, it feels& smells like the old one which is making it easier to feel like home.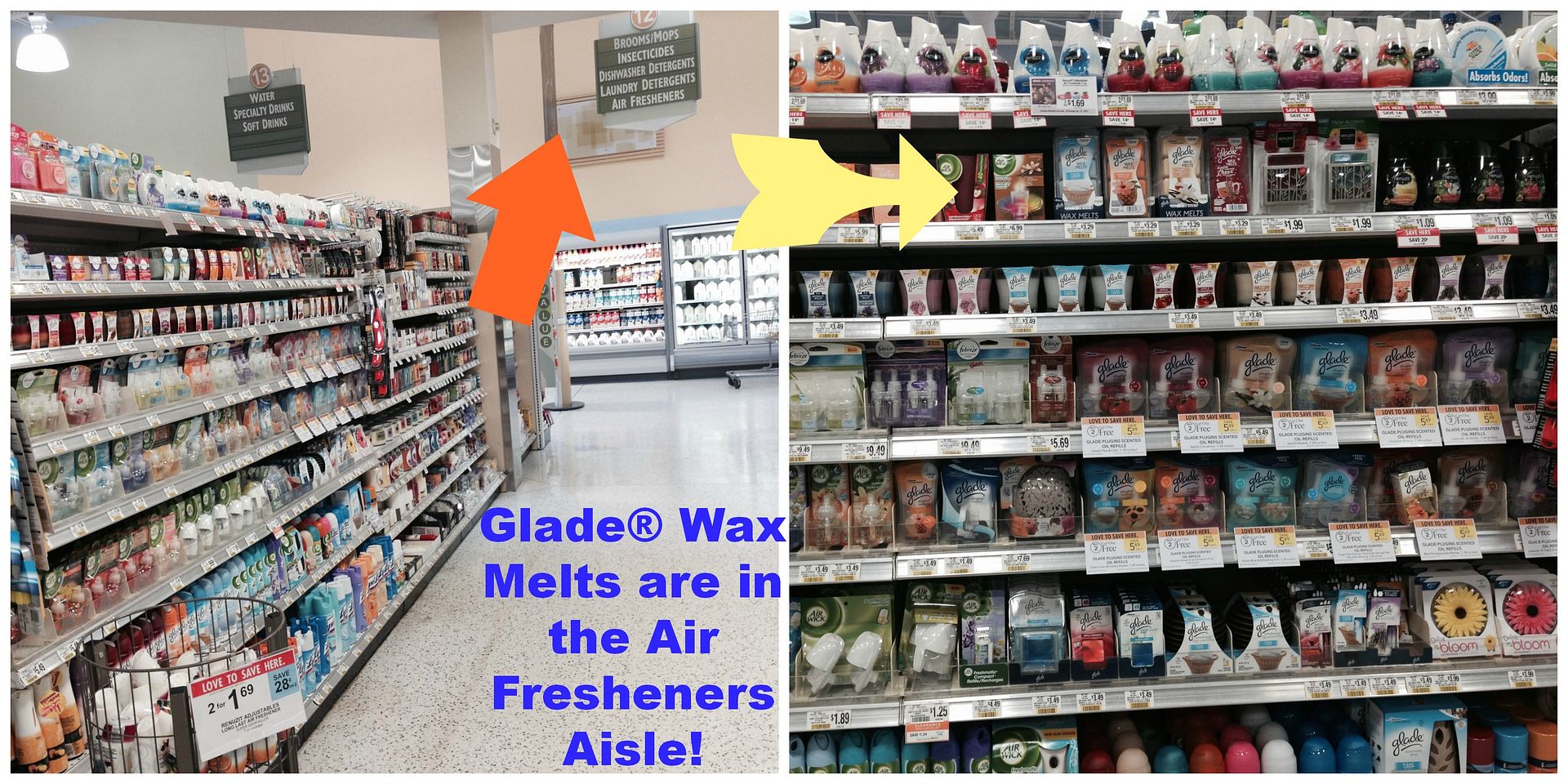 My current obsession that I've been using lately to make the house smell great has been the Glade® Wax Warmer & Wax Melts. One little Wax Melt in the warmer can make the whole place smell amazing. It slowly melts on the plate & the scent reaches the whole floor – my son even asked if I was making apple cider one day since the scent even reached his room on the second floor! Each Wax Melt is made with pressed wax & can give up to 12 hours of fragrance with the scent lingering in the air even after you turn off the warmer. I love candles but I'm loving this electric warmer just as much. I hit up the local Publix up the street & stocked up on Apple Cinnamon & Hawaiian Breeze scents. It was really easy to find in the aisle marked air fresheners. The weather around here has been a bit crazy. One day it's so cold, other days, I don't even have to wear a jacket so I switch up the melts according to the weather & my mood. I noticed while there that they had new Spring scents out in Live Loud & Lift Off as well as some others in bright colors (yellow, baby blue, purple & hot pink) that I love since they scream Spring so I'm saving to get those once they are on sale which luckily, is soon! At Publix on Feb 6-12, you can buy 2 4oz candles & you get a wax melt free and on Feb 16-28, you can get $1.50 off any three wax melts.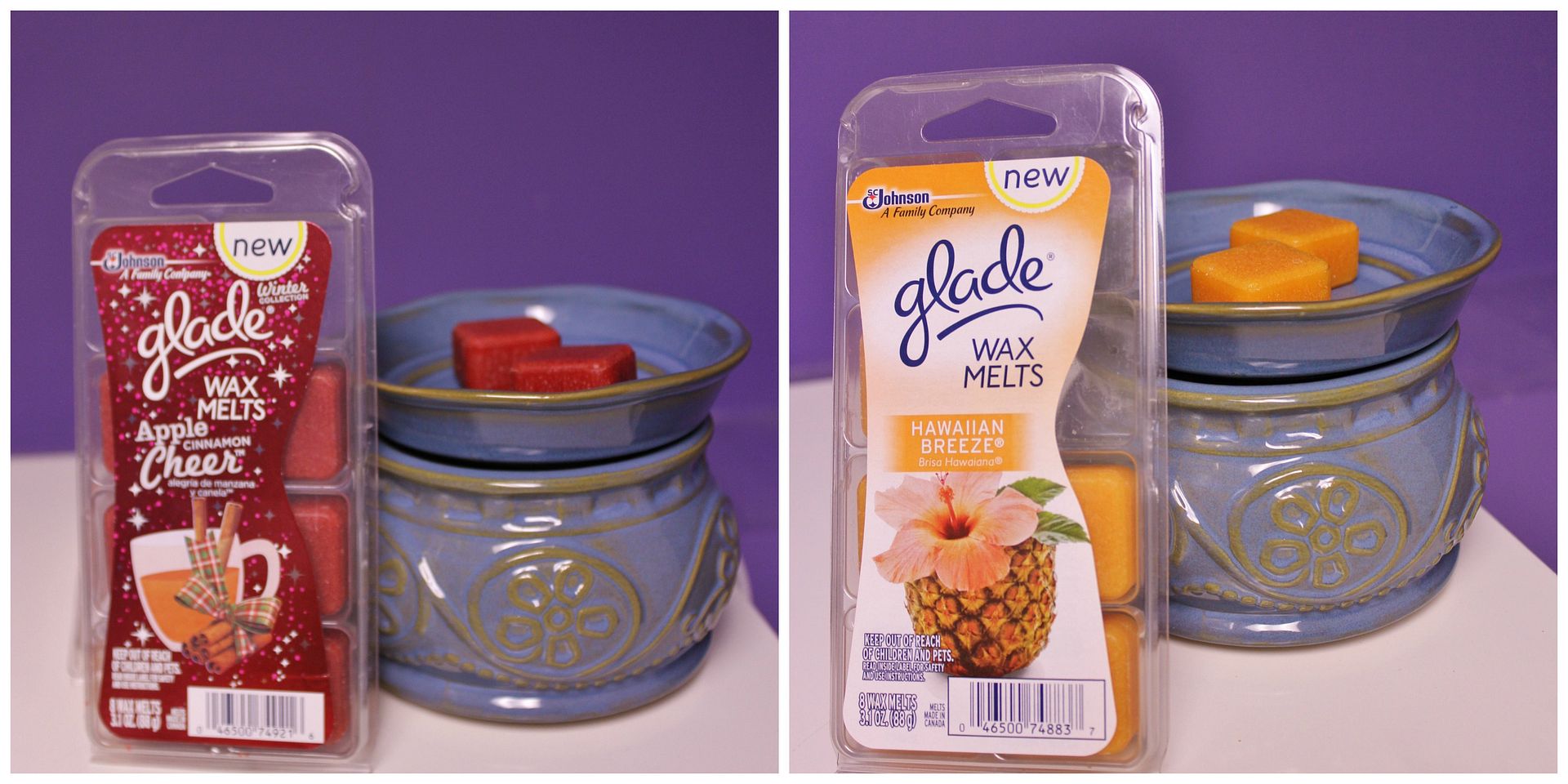 Thanks to Glade® & to #CollectiveBias for inspiring me to go out to buy this amazing product that #MeltsBestFeelings & is helping our new house feel like home & helping us to create new memories with these fabulous new scents.