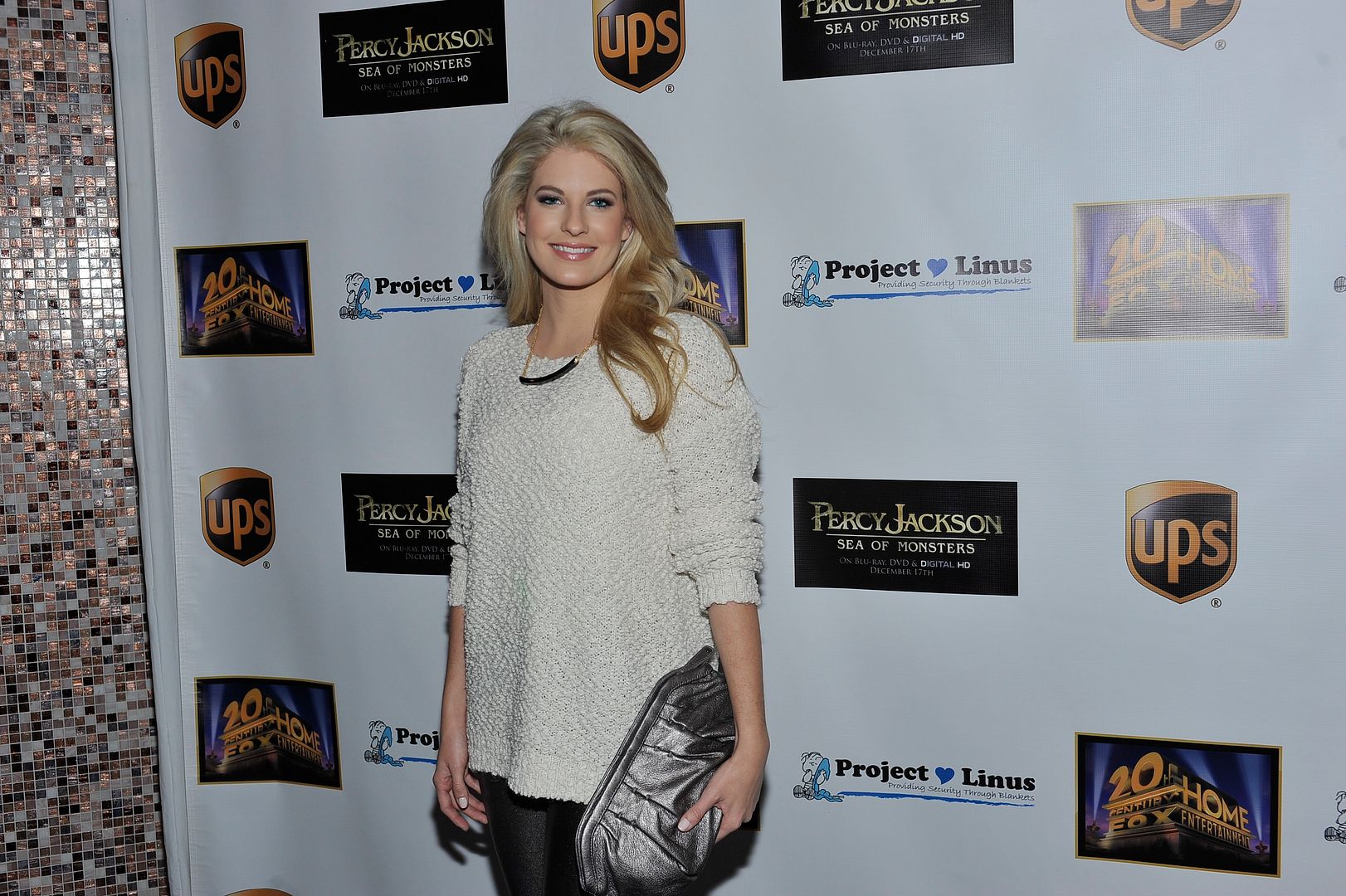 Percy Jackson: Sea of Monsters tells the story of the magical, mythical adventures of teenager Percy Jackson — son of the Greek god Poseidon.  Percy and his demigod friends embark on an epic journey into the treacherous Sea of Monsters to recover the fabled Golden Fleece, which has the power to save his world.

Fox Home Entertainment is committed to bring the powerful "Golden Fleece" from the film to life with a blanket making event at the Georgia Aquarium, and a partnership with UPS to help deliver the blankets to Project Linus Chapters across the country.  The event serves as the kick-off for Project Linus' annual "Make a Blanket Day" on Saturday, February 15.  Project Linus is a non-profit organization that provides homemade blankets to children in need.  Stephanie Schlund (The Hunger Games: Catching Fire) was on hand at the event.

Like a good movie, during the holidays at UPS, they do not deliver boxes – they deliver emotional connections.  More than just a box, UPS delivers a gateway to a new adventure.

Percy Jackson: Sea of Monsters is available on Blu-ray and DVD Tuesday, December 17th! Check out some images from the event below!