Disclosure: This is a sponsored post in collaboration with Target. However, all opinions expressed are 100% my own!
We've all seen them. The sweaters nobody would be caught wearing hanging in the stores during the holidays with snowmen & wreaths decorated all over them. The ones your grandma or your teacher would wear. The "Ugly" Holiday Sweaters. No offense to anybody who wears them! You were actually ahead of the times because now, Holiday Sweaters are one of the most popular items to get during the Holiday season! 😉 Ugly Sweater parties are extremely popular nowadays and so much fun but it's no fun if everyone's wearing the same snowman print sweater. Which is why there are a lot of stores that are re-vamping the whole "Ugly" sweater line – making the sweaters funny & "Ugly" enough for a Ugly Holiday Sweater party but not "Ugly" enough for you not to want to wear it in public!
Target has come out with a "Ugly" product line that includes sweaters, socks, underwear, & more! This line is selling extremely fast! I went just 2 days after Thanksgiving & I had to go to 3 different Targets before I finally found a store that wasn't sold out! I completely forgot Target tells you online what store near you has the items in stock. The 3rd Target I went to had 5 sweaters to choose from & I immediately grabbed some & went to try some on.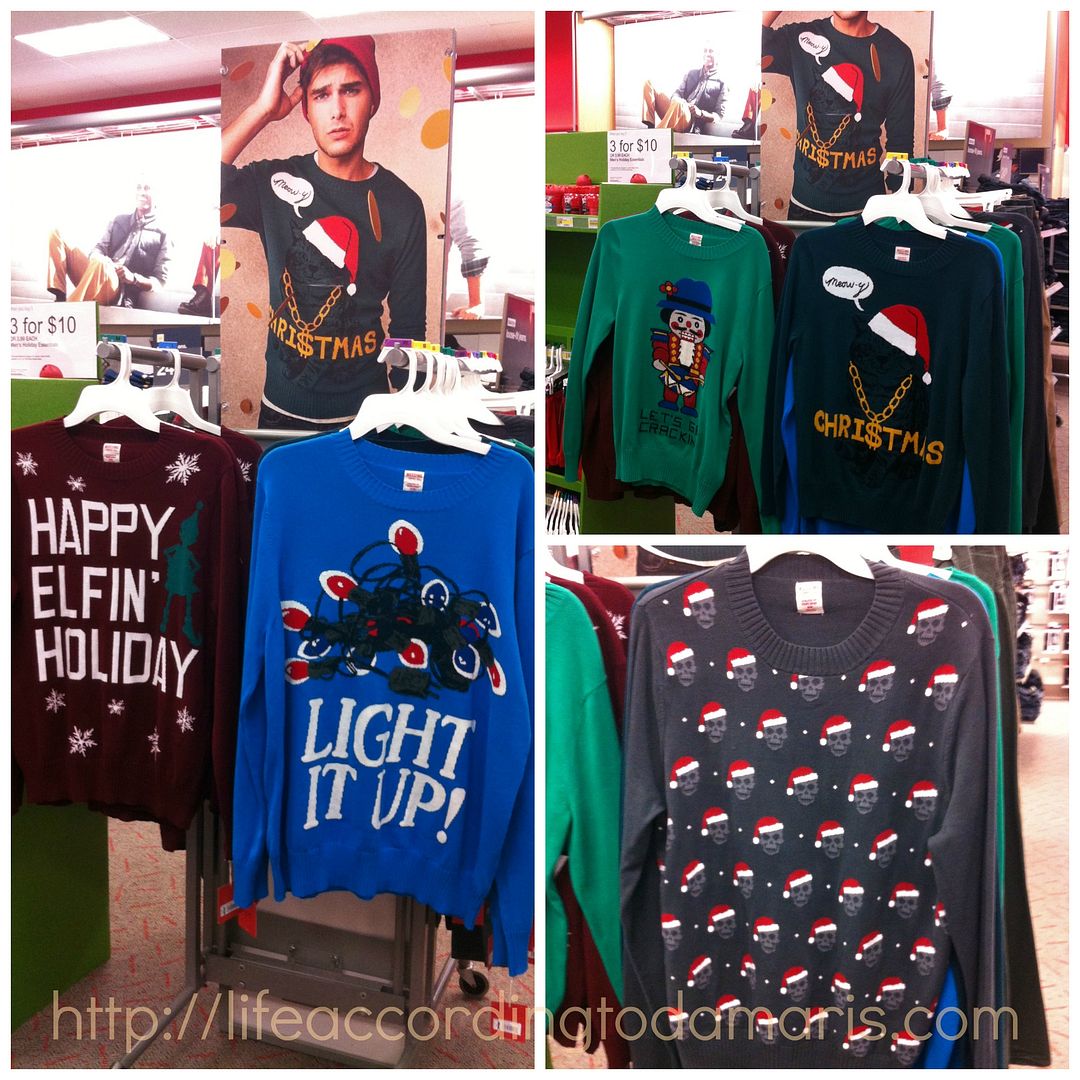 I'm not one to take selfies but I did manage to take a couple & decided on the Happy Elfin' Holiday as my favorite! I love that they're affordable & they're so comfy too! I'm happy to say that I'm not ready for my first ever Ugly Sweater party! My husband is ready as well – I just need to find one for my son & we're set!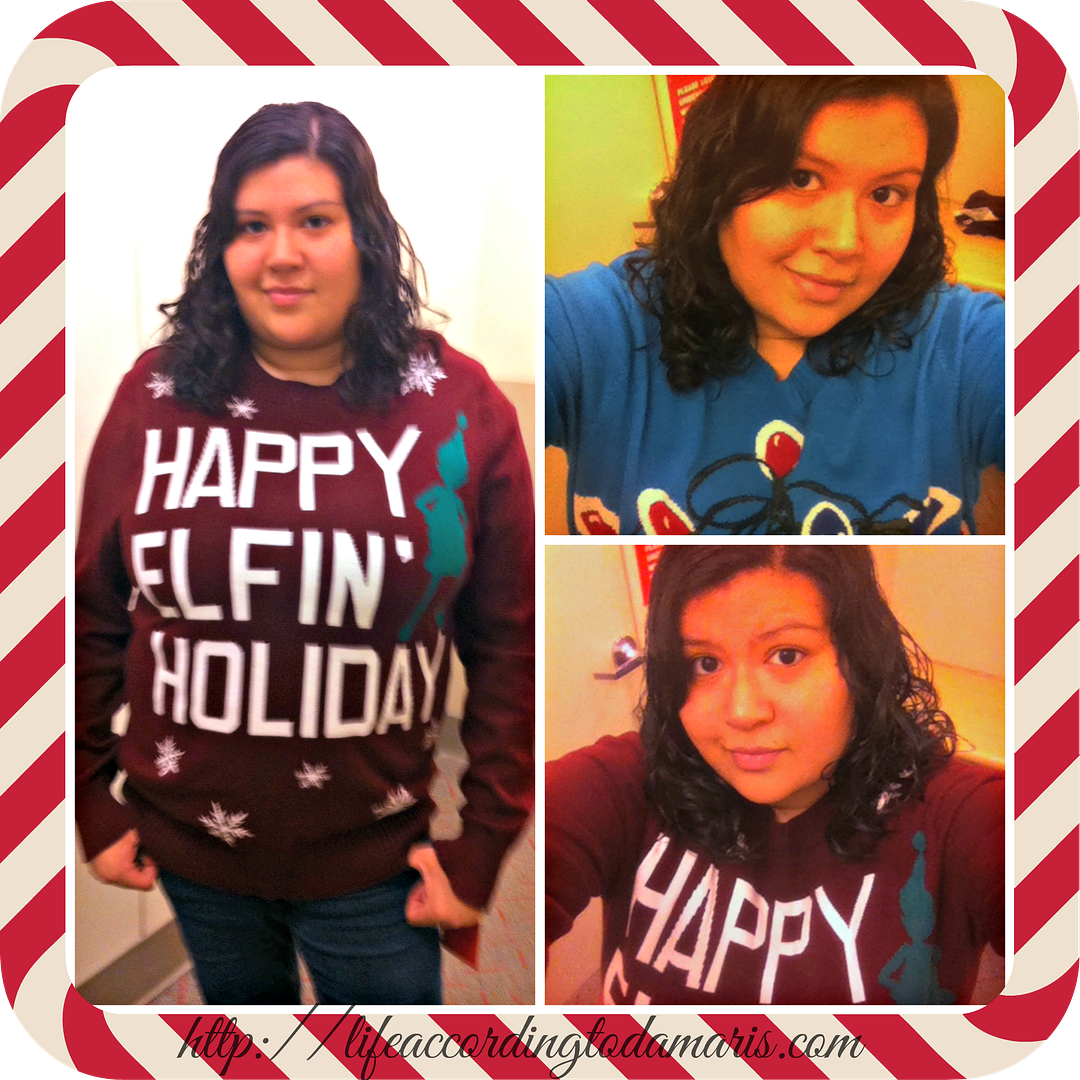 If you're just now starting in this tradition like I am or are looking for something new this year, Target's got a great selection for you to choose from. The holidays are meant to be fun – here's hoping you have a  #hilariousholiday this year!
What do you guys think? Do you love "Ugly" Holiday Sweaters?