Disclosure: Thanks to Disney, Marvel & Dreamworks, I was sent on an all expense paid trip including airfare, hotel accommodations & transportation while in Los Angeles. However, all opinions stated are 100% my own.  
As part of the #DeliveryManEvent, I was able to attend the premiere & interview some of the cast on my trip to California a couple of weeks ago. I've been sharing my experience along the way but today, with the release day finally here, I'm going to share my movie review with you guys! I'm a fan of Vince Vaughn & Chris Pratt, so I walked in to the movie theater knowing it would be funny. I had heard the movie was heart-felt but nobody warned me that I would be trying to hold back tears during a scene or two.
For those that don't know, Delivery Man is about a man named David Wozniak, played by Vince Vaughn, who is a unreliable underachiever who suddenly finds out he's fathered 533 children through anonymous donations to a fertility clinic 20 years ago. 142 of the kids come forward, wanting to meet their biological father. His friend & lawyer, Brett, played by Chris Pratt, helps to keep his identity anonymous all while David tries to keep his relationship with Emma, played by Cobie Smulders, from falling apart.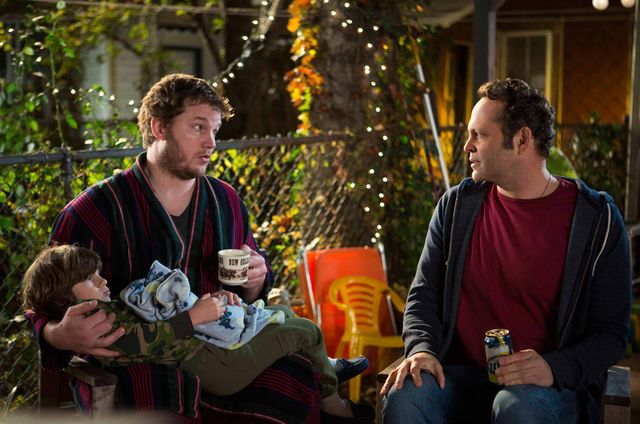 Everyone is used to Vince Vaughn playing the funny guy in films – & while still funny in Delivery Man, you definitely get to see a different side to him. In the interview we had, he talked about this being more of a grounded performance for him. All three of the main actors talked so passionately about this film & after viewing it, you will see why. And if you're still looking for a movie with a lot of laughs, don't worry – Vince & Chris Pratt definitely bring the fun. I don't think there's a moment that Chris is on screen where you aren't laughing. The back & forth between him & Vince have me wanting more – hopefully they make another movie together in the future.
Delivery Man has it all – drama, comedy & romance and if there's one movie that you would want to bring your whole family to, it would be this – especially this holiday season. I was able to view it a second time with my family this past week & my husband wouldn't stop talking about it after we left the theater & everyone who walked out of the theater was saying they were pleasantly surprised at how good it was. During the movie, lots of laughs were heard throughout & my husband & I saw a couple of people wiping away tears. But don't worry – the movie will definitely leave you feeling happy, I promise!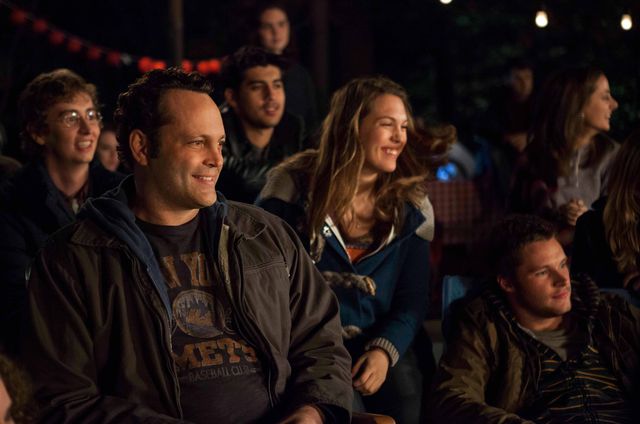 I've been talking about this movie for weeks – not because I have to but because I think this really is an amazing movie. Critics can say what they want – check out what people are saying who have seen the film & you'll see that the majority loves it & some are even saying it's better than the original! My family & I loved this movie & I'm sure you will too. 🙂  Delivery Man is out in theaters NOW (rated PG-13). Click HERE to buy tickets in your hometown & check out the trailer for the film below!