Disclosure: Thanks to Disney, Marvel & Dreamworks, I was sent on an all expense paid trip including airfare, hotel accommodations & transportation while in Los Angeles. I was sent item for review purposes. However, all opinions are 100% mine!
If you've been following all my #DisneyPlanesBloggers fun, than you know how much I love & appreciate the hard work that was put into making Disney's Planes. I'm super excited to announce that it's finally out on Blu-ray 3D Combo Pack (Blu-ray 3D + Blu-ray+ DVD + Digital Copy), a Blu-ray Combo Pack (Blu-ray + DVD + Digital Copy), a DVD (DVD + Digital Copy), Digital HD and On-Demand!
Before I left to the #ThorDarkWorldEvent, I was sent the Disney's Planes Blu-ray & DVD to review. While my son was a bit sad that I was leaving, we were all happy to have a movie night together before I left!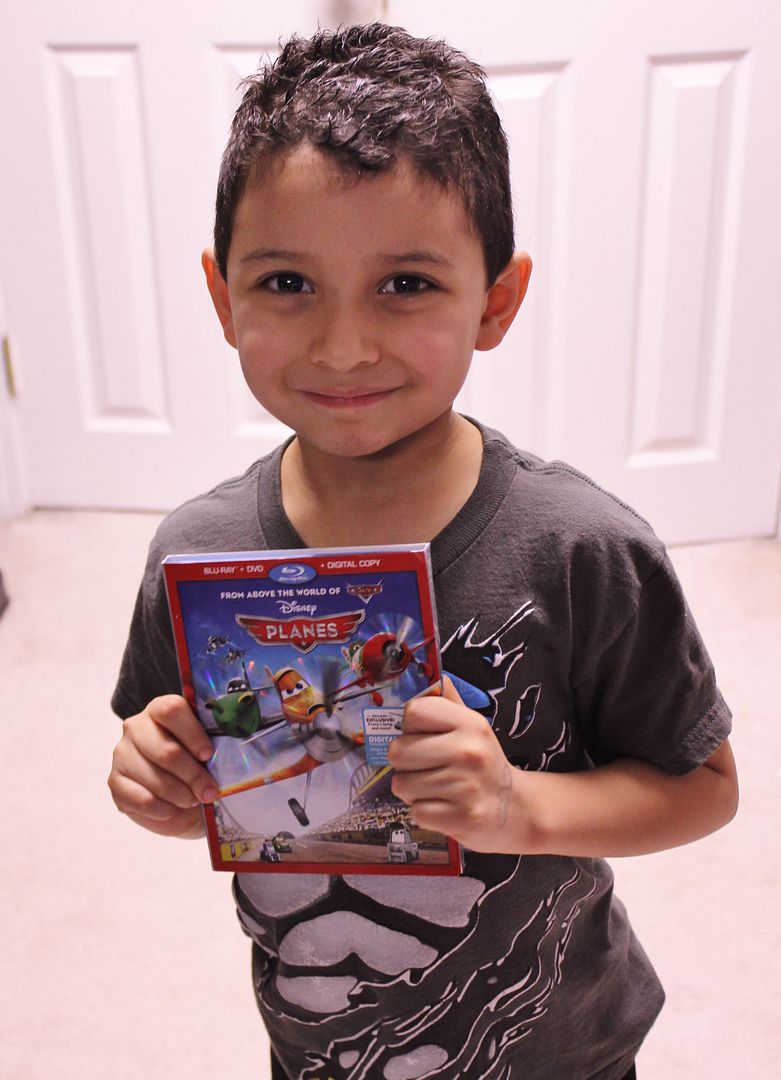 About the film:
From Above the World of Cars, comes Disney's Planes. An underdog story about a crop duster plane, Dusty, who dreams of winning an air race. After practicing hard to make his dreams a reality, he has the opportunity to fly in a race with some of the world's fastest flyers. Though Dusty has a big heart & big dreams, he wasn't built for speed….& he's also afraid of flying too high. With a little help from his friends, Dusty finds the courage to be more than he was built for—and the inspiration to soar.
BONUS FEATURES:

(Blu-ray, DVD and Select Digital Retailers)

Exclusive Franz's Song (approx. 1:40) – Blu-ray & Select Digital Retailers

Produced exclusively for Blu-ray and HD Digital, this never-before-seen completely finished animated song features the German mini-car, Franz Fliegenhosen, who encourages Dusty on his flight.

Klay's Flight Plan (approx. 15:00) Blu-ray, DVD & Select Digital Retailers

Follow Director Klay Hall's personal journey during the making of "Planes" and discover why his family connection to aviation made "Planes" his perfect project.  Fly along with Klay as he lands on a working aircraft carrier to get first-hand experience on the flight deck.

Deleted Scenes (approx.. 3:46) Blu-ray & Select Digital Retailers

Director Klay Hall and Producer Traci Balthazor-Flynn introduce deleted scenes from the movie.

1. Training Montage (approx. 2:38)

2. Taj Mahal (approx. 1:08)

Meet the Racers (approx.. 5:50) Blu-ray, DVD & Select Digital Retailers

Featurettes introducing racers El Chupacabra (1:15), Ripslinger (1:15), Dusty (:90), and Ishani (:90).

Top 10 Flyers (approx. 8:00) Blu-ray & Select Digital Retailers

ESPN's Colin Cowherd hosts a fun, fast-paced countdown of the greatest aviators in history.
Our thoughts on the film:
Fun from start to finish, we of course loved the movie! While some may try to compare it to Cars, you have to know that Planes is it's own amazing story. Dusty & his friends are just as lovable & funny. El Chupacabra had to be our favorite – my son doesn't stop laughing whenever he's on the screen. The story will keep you entertained. It's fun & full of heart. It sends out the message of never giving up to make your dreams come true, regardless of what comes your way.
The bonus material on this DVD are a must see! Klay's Flight Plan will especially make you appreciate the film more – knowing that such a great director with a big love for aviation was behind the film. It's definitely a must have & a great addition to your Blu-ray & DVD collection!
For more Planes fun, be sure to click on the image below to open a PDF file to print out activities for you & your family to enjoy – plus check out the brand new bonus clip below featuring Franz Fliegenhosen the friendly German aerocar like you've never seen him before!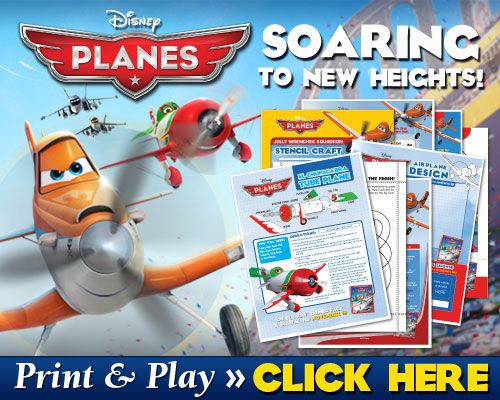 And don't forget to get your own copy of Disney's Planes today!