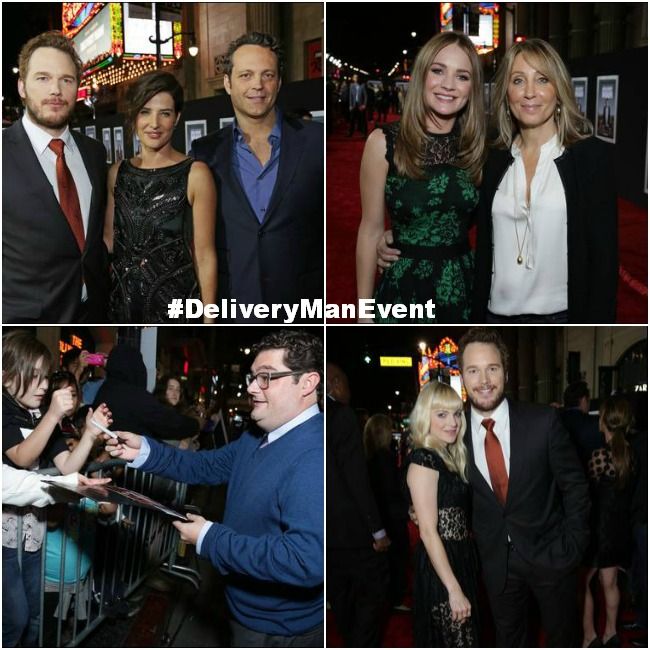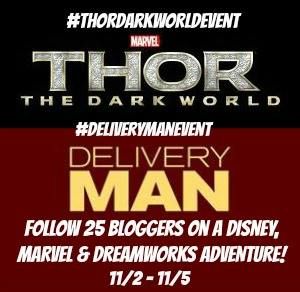 If you guys have been following my posts these past few weeks, you know I just came back from California from the #ThorDarkWorldEvent & #DeliveryManEvent. If you'd like, you can read about my experience at the Delivery Man Premiere & After Party HERE. I already saw Delivery Man, obviously, but am going to see it again this week with my family & I seriously can't wait! I've been a huge fan of Vince Vaughn since forever & Chris Pratt for a while now since watching Parks & Recreation – they never fail to make me laugh & they don't disappoint in Delivery Man. However, you definitely will see a different side to Vince Vaughn in this movie & it's definitely one you don't want to miss!
All 25 bloggers love the movie so much (& no, we're not just saying that – we're really passionate about getting this movie the good recognition it deserves), we're going to have a Twitter Chat & give away some awesome prizes for you to go out & see the Delivery Man film with your family! Find out how to join us below! 😀
Topic: #DeliveryManEvent Twitter Chat! Test out your Delivery Man Trivia with a bunch of fun Bloggers who went to the Red Carpet Premiere!
When: 11/21 8-9pm EST!
Where: #DeliveryManEvent on Twitter
How: Highly suggested to use a twitter chat tool like Tweetchat or Tweetgrid.
Prizes: 5 autographed DELIVERY MAN posters signed by Vince Vaughn, Chris Pratt and Cobie Smulders, Fandango Gift Cards & TaskRabbit Gift Cards and MORE!
RSVP using this Google Doc:
Open to US ONLY. Must be 18+ to enter!