Disclosure: I was sent item for review purposes. However, all opinions stated are my own!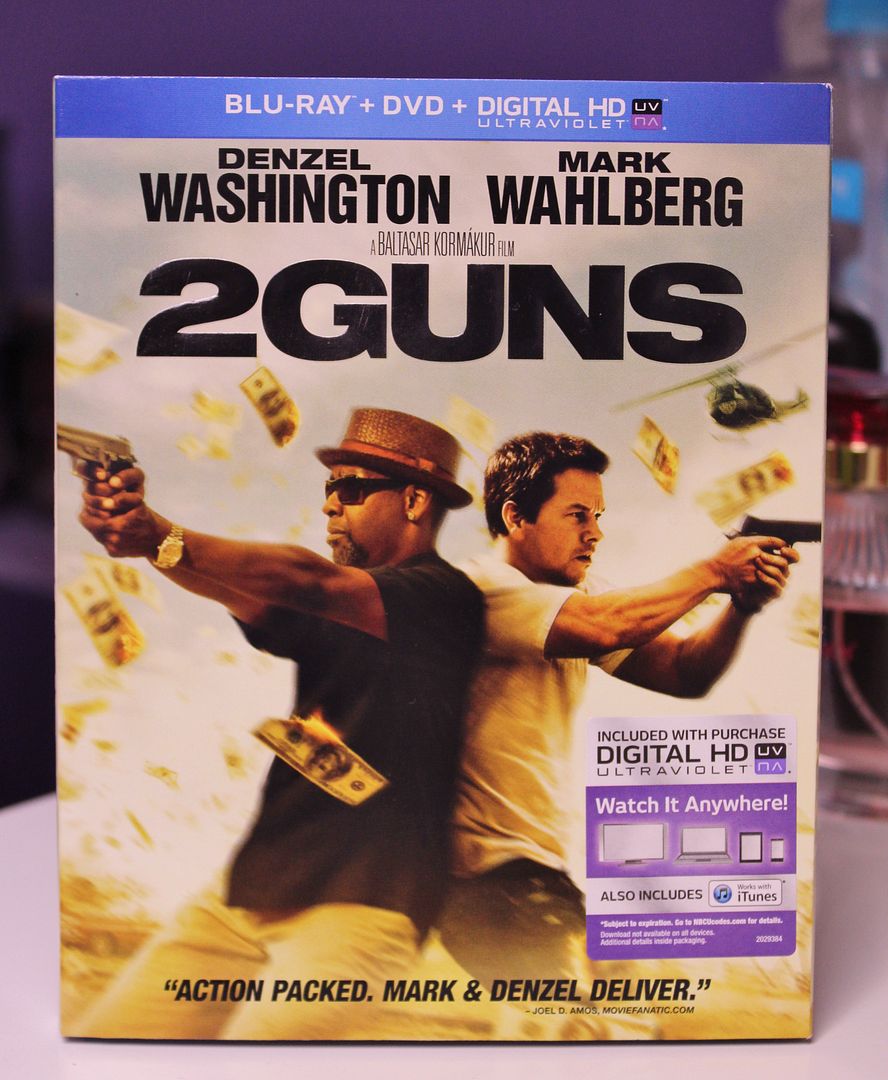 About the film:
For a year, DEA agent Bobby Trench (Denzel Washington) and U.S. naval intelligence officer Marcus Stigman (Mark Wahlberg) have been reluctantly attached at the hip. They are both working undercover as members of a narcotics syndicate, each man distrusts his partner as much as the criminals they have both been tasked to take down. When their attempt to infiltrate a Mexican drug cartel and recover millions goes haywire, Trench and Stigman are suddenly disavowed by their superiors. Now that everyone wants them in jail or in the ground, the only person they can count on is the other. Will they be able to escape their pursuers? You're going to have to watch the movie to find out!
The Blu-Ray Combo Pack includes a Blu-Ray, DVD & Digital HD with UltraViolet. Check out the bonus features they include below!
Exclusive Blu-Ray™ Combo Pack Bonus Features:
– THE GOOD, THE BAD AND THE SEXY: Denzel Washington, Mark Wahlberg, Paula Patton, Bill Paxton, Edward James Olmos and James Marsden talk about what it was like to play their characters.
– FINDING THE VIBE: This featurette reveals how the rich world of 2 Guns was brought to life.
– LIVING DANGEROUSLY: Crash, smash and detonate alongside Hollywood's best stuntmen and coordinators, as we watch the filming of 2 Guns' action.
Blu-Ray™ and DVD Bonus Features:
– DELETED AND EXTENDED SCENES
– UNDERCOVER AND INTO ACTION: Find out how the writing styles of graphic novelist Steven Grant and screenwriter Blake Masters merged to create one of the year's most original scripts.
– FEATURE COMMENTARY with Director Baltasar Kormakur and Producer Adam Siegel.
My thoughts on the film:
My husband loves this movie & has seen it more than once since we've gotten it! If your husband loves action packed movies, this would be a great gift for the holidays as a present or stocking stuffer. It has action, suspense and comedy & is interesting from start to finish! I'm not big on action films but I have to admit that even I enjoyed it a lot! It's definitely a must-have & we highly recommend it!
2 Guns comes out on Blu-Ray & DVD on November 19, 2013 so be sure to get your own copy!