Disclosure: This is part of a compensated campaign with Latina Mom Bloggers and Discovery Familia.  However, all opinions expressed are my own.
Growing up, my siblings & I didn't have many toys. It was a rare treat to get one so using our imagination was what we did best. My son just turned 5 a couple of months ago & since he's been born, I admit, I've spoiled him rotten with toys I sometimes wish I had. I've noticed recently though that regardless of all the toys that he has, my son prefers building forts & using his imagination rather than playing with gadgets. He also loves educational shows so when a show comes along that reflects preschoolers' natural tendency toward fantasy and curiosity and motivates them to use their imagination? Of course I support it & let my son watch!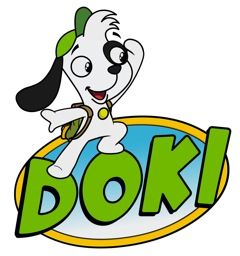 The DOKI series on Discovery Familia teaches basic concepts in such subjects as biology, astronomy, geography, art and music while inspiring children to ask questions about their daily lives, solve problems and not let obstacles discourage them from their goals.
The show follows Doki, Fico, Oto, Anabella, Mundi and Gabi where they search to find the answers to questions about subjects such as science, nature, art and music. The six friends climb aboard their plane and set out on fun adventures that lead them to new lands, peoples and cultures.  Whether it's finding out where silk comes from, how gravity works, what a time zone is or whether there is light at the bottom of the ocean, nothing can stop these intrepid explorers as they travel to the depths of the sea, the summit of Everest or beyond the Earth itself to the International Space Station in search of knowledge.
Discovery Familia's children programming is educational and 100 percent in Spanish – which is great because my son's been asking for more shows in Spanish so he can learn to speak it more ( he understands Spanish 80% of the time but has a hard time speaking it fluently). I learned Spanish by listening to everyone around me speak it & by Spanish speaking TV programs & it's been working so far on my son as well.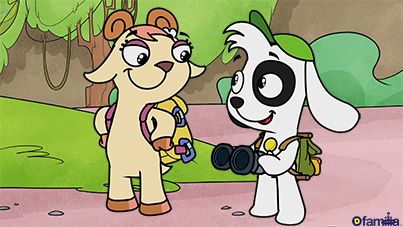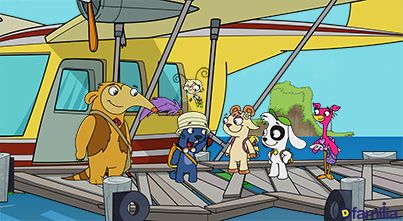 To help my son use his imagination and spirit of exploration, we get together on the weekends & have family scavenger hunts and one of our favorite things to do weekly, mostly during bedtime, is make up silly stories together – we take turns & tell a story. I start it off & he tells me what happens next & so forth. I also mentioned how he loves to build forts & we pretend to be different characters & for Christmas, he wants a kitchen for more pretend play fun. To help motivate him to continue to use his imagination, I make sure to always join in with his Dad as well. He seems to get a kick out of that when we join in & we have so much fun together – plus, I can see a light in his eyes when he's pretending – I love it! I highly recommend setting time for imaginative play with your kids!
The Doki series looks like it's going to be SO much fun & that it's going to help him continue on with wanting to use his imagination so I can't wait! To celebrate the series premiere, we're going to be giving away a Branded Discovery Familia Goody Bag with Doki character that includes:
A bag (which is a cooler)
A Doki plush toy
A music CD
Notebook
Frisbee
Discovery pins
$10 Itunes Card
All you have to do is enter to win below! The new Doki series will air Monday through Friday at 5:30PM EST/ 2:30PM PST, starting November 11 on Discovery Familia! We hope you tune in along with us as well! 😀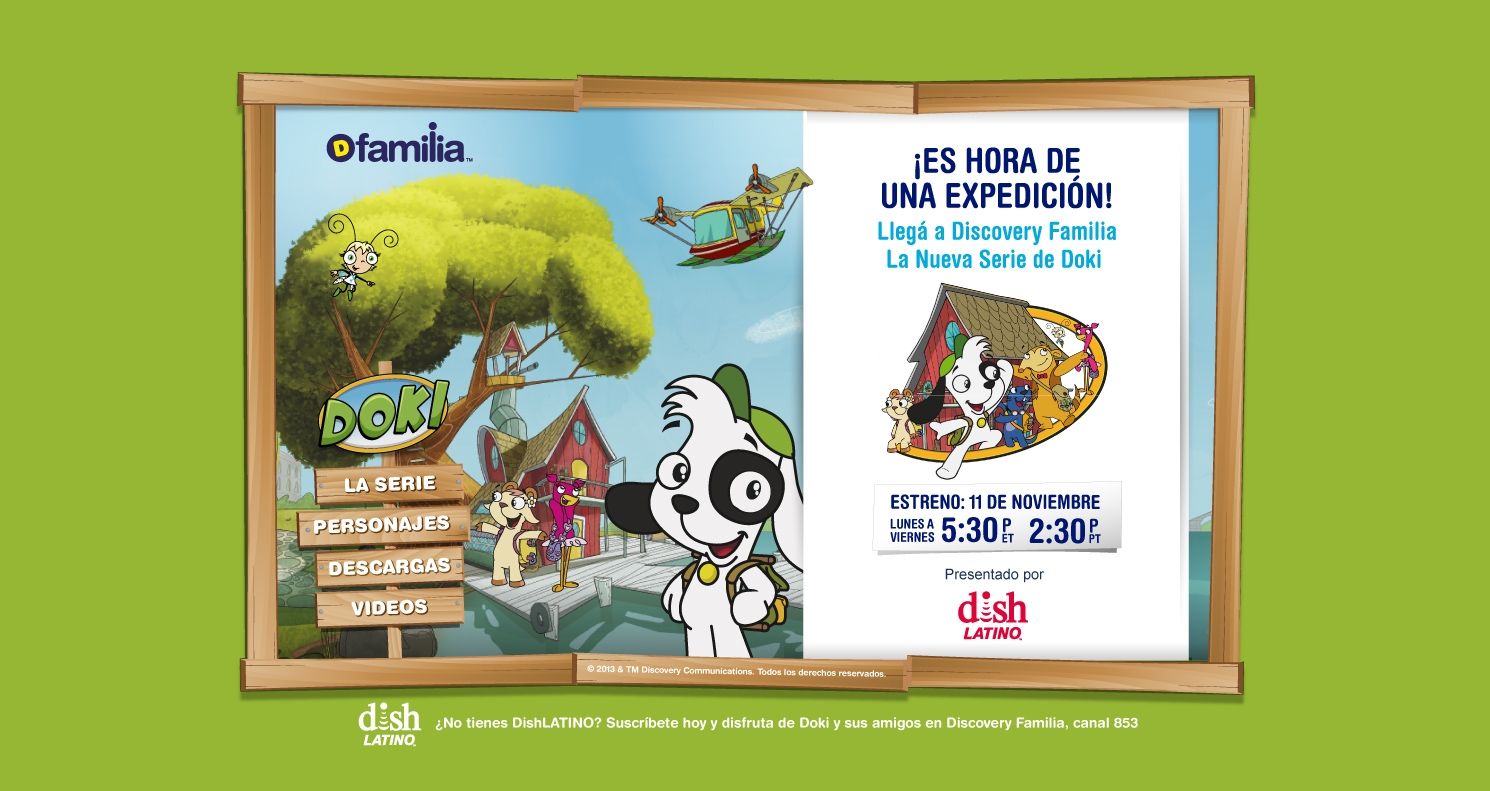 [ GIVEAWAY ENDED ]