Disclosure: This is part of a sponsored campaign with Latina Mom Bloggers and Nissan, However all opinions expressed are my own.  I am disclosing this in accordance with the Federal Trade Commission Guidelines, 16 C.F.R Part 255.
Growing up, I remember my whole family (extended & immediate) would get together every weekend – just because. There was many times where I would walk into a room with a bunch of adults discussing something over a cup of coffee or get really loud during a soccer game. The soccer games would be the worst. Everyone was rooting for someone different & it would get crazy. I would ask my mom, "Why are they fighting over a game?" My mom would laugh & say, "It seems like they're fighting but they're just really passionate."
For some, a passion can be a sport, for others it can be art. For me, it's my family, photography, and writing. I don't think I have to elaborate on why I'm passionate about my family. They're my entire world. I'm a daughter, sister, wife & mother to the most amazing people who I would protect & do anything for.
In addition to being a daughter, sister, wife, & mother, I'm also a blogger – thanks to my passion of writing. In person, I'm a fairly quiet person & like to think before I speak. Sometimes I get put on the spot & I respond & am later kicking myself wondering what gibberish just came out of my mouth – which is why I like to write. Ever since I was little, I remember others hating having to write short stories or papers but I was always ecstatic! Writing is my therapy – where I get to express everything I always want to say but can't really express out-loud. It just flows better on paper for some reason.
Another passion of mine? Photography. I would beg my mom to buy me disposable cameras ever since a young age & I would take a picture of anything & everything – way before everyone suddenly became online photographers, lol. Taking pictures of the same thing over & over can quickly get boring, which is why I need to travel sometimes for a change in scenery. In order to travel, I need a car that I can depend on that won't leave me stranded on the side of the road or that I have to fill up every couple of miles. A car like the 2014 Versa Note, which offers best-in-class MPG and interior/cargo space for an excellent price would be perfect to help me travel & continue to pursue my passion of photography. Nissan believes the 2014 Nissan Versa is the 'door to more passions' & they want to know what your passion is!
Have you ever stopped to think what are you passionate about? Nissan believes that your social media likes & connections tell a lot about what you're passionate about – which is why they have a Nissan Versa "Passion Genome" where you can see how we're all connected. They're going to be giving away $1,000 Amazon Gift Cards weekly – so you're definitely going to want to participate!
I mentioned how many are passionate about sports & art but I forgot to mention music! I mean, who doesn't love music? For all you music lovers out there, you'll be happy to know the 2014 Versa Note meets your passions with its own Pandora playlist. You can check it out by listening to it here: www.pandora.com/versanote! Amazing car – if you want to learn more information about the 2014 Nissan Versa Note & the Nissan Passion Genome, you can do so on the Nissan en Español Facebook page.
To see how 'far you can go' with the Nissan Versa, we're going to give away a $50 Gas Gift Card – thanks to Nissan! To enter, you can do so below. Good luck to everyone who enters & don't forget to check out and enter the Nissan Passion Genome. I'd love to see your #MyPassionPortrait! Check out mine below! 🙂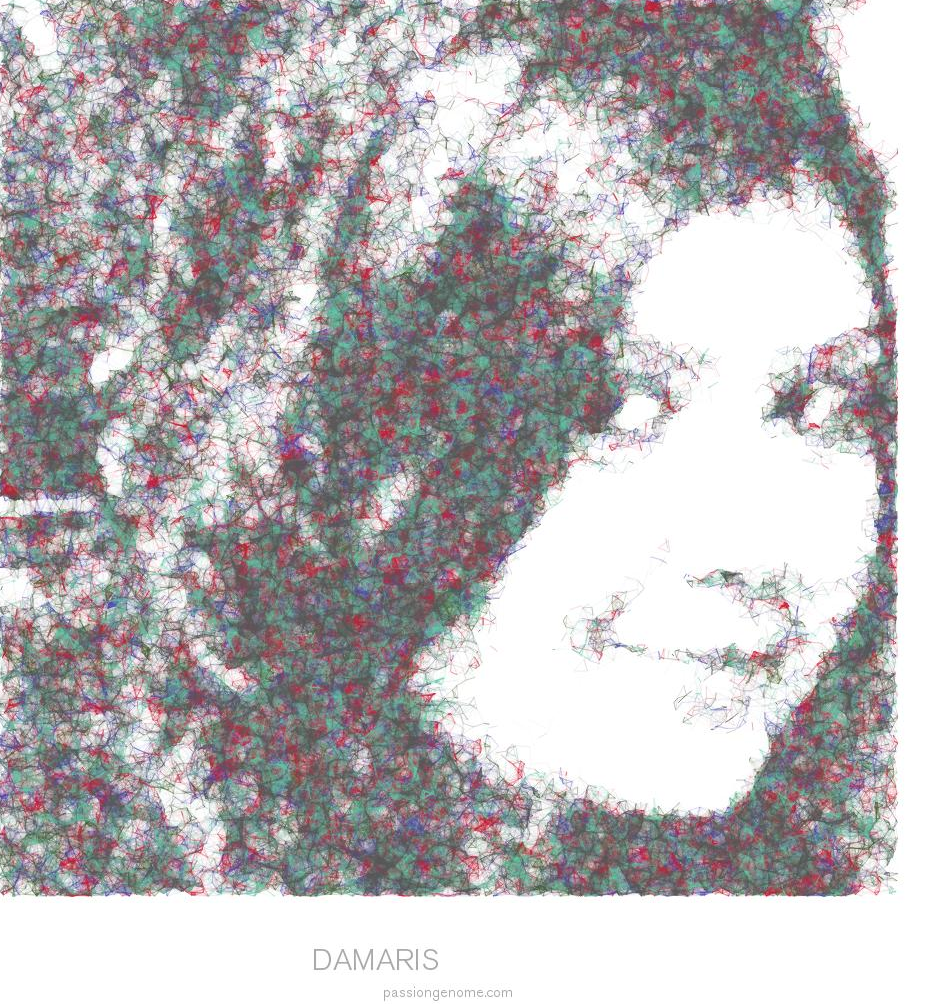 [ GIVEAWAY ENDED ]