Disclosure: I received the following items for review purposes. However, all opinions expressed are my own! 
Did you know that according to a recent survey conducted by Glade®, 4 out of 5 (more than 80%) of Americans are consciously aware of how scent can inspire a mood or feeling yet nearly 50% would give up their sense of smell if they had to lose one sense? I'm in that percentage which wouldn't give up their sense of smell. I truly believe a scent can trigger an emotion & most often to me, memories. Which is why I have my house full of candles & air fresheners – all in scents that I love.
Glade® recognizes the powerful link between scent and emotion and brings more meaningful moments to your home by evoking senses with a variety of products and fragrances that inspire the best feelings in the world, such as the products below, all of which I was able to review.
The newly designed Glade® Sense & Spray® Automatic Freshener in Clean Linen smells of just that, fresh clean linen. Looking at the design, you wouldn't even know it was an automatic air freshener! I love that it looks stylish enough to leave out with the rest of your home decor. It blends in well & what I love the most is that it's motion activated. Don't worry though, it's refillable & there's a setting which helps conserve the refill – you control how often the scent is released & there's also a button you can press whenever you want it to spray.  Great product!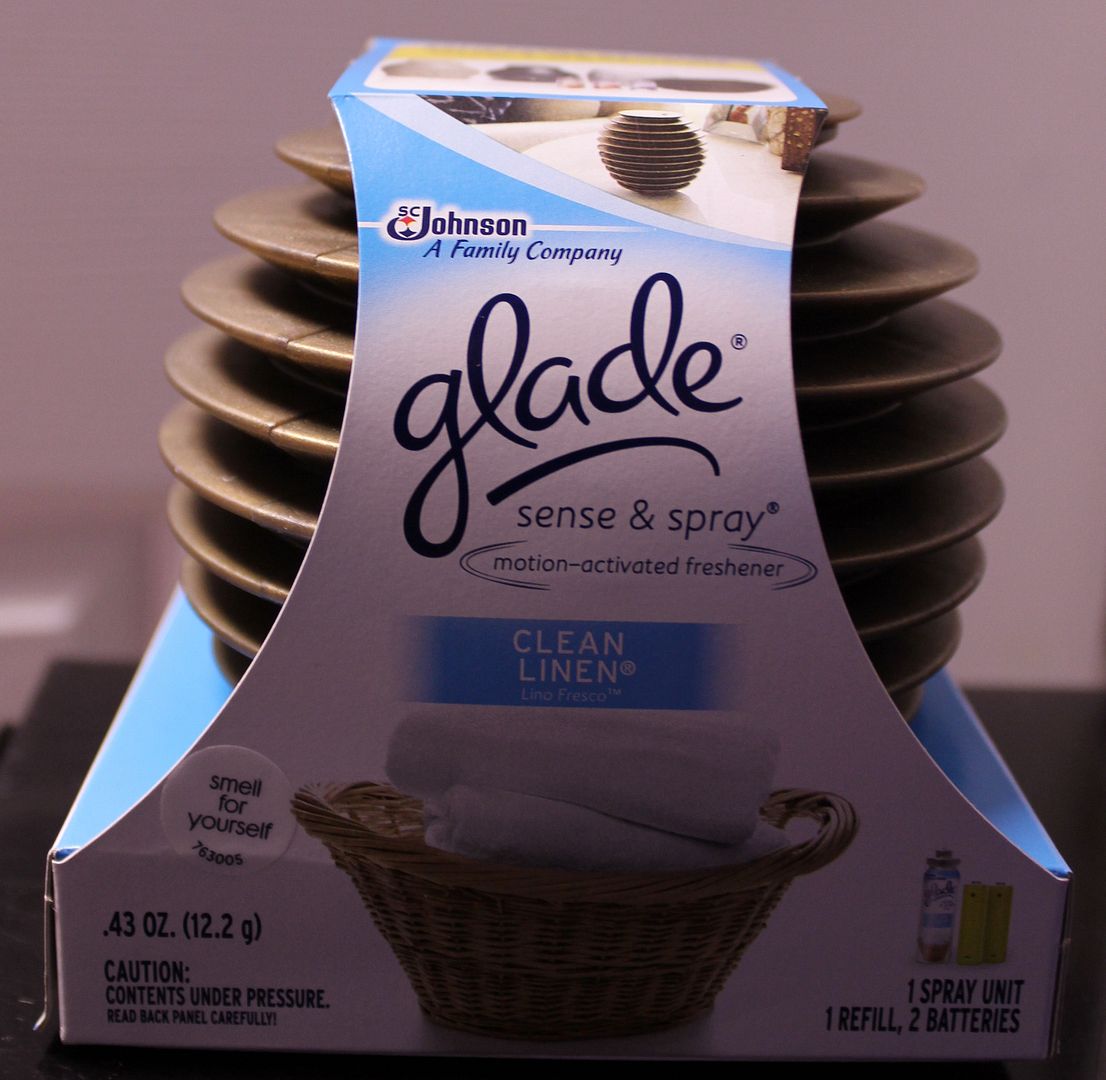 The New Glade® Wax Melts in Cashmere Woods & Warmer are probably my favorite! Each wax melt is made from pressed wax & provides up to 12 hours of fragrance for your home with the scent lingering after it's done. The Cashere Woods smells amazing but I can't wait to try out the Pumpkin Spice melts. I have gotten loads of compliments of the scent & have been asked what it was – amazing, amazing product! I love it!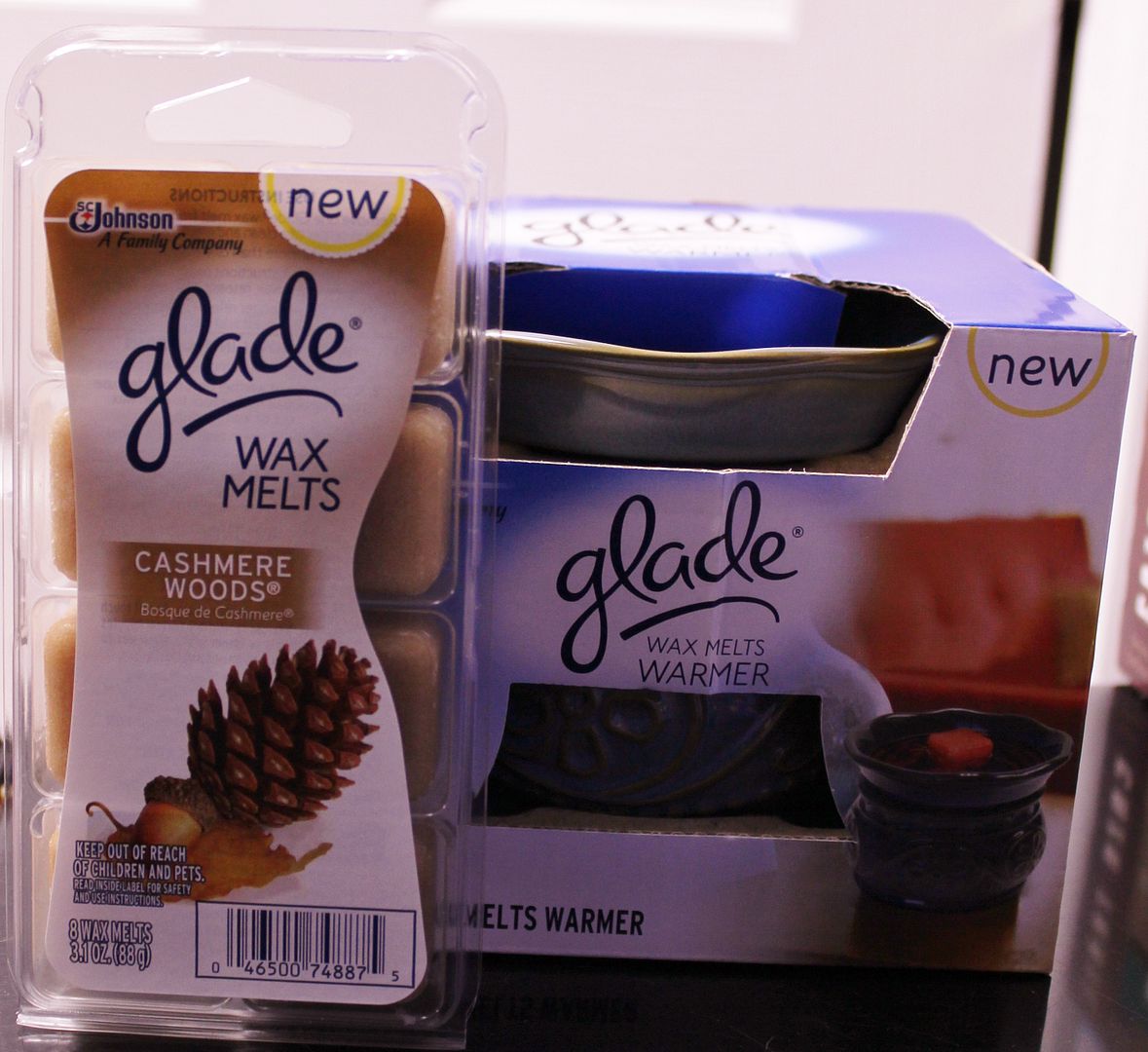 The Glade® PlugIns® Scented Oil Customizables™ Warmers in Apple Cinnamon & Lavender and Peach Blossoms probably comes in close second to Glade products that I love. Two scents in one product & the scent alternates daily! I LOVE this because there are times where I get tired of just smelling one certain scent so it's nice that I'm able to switch it up with this product.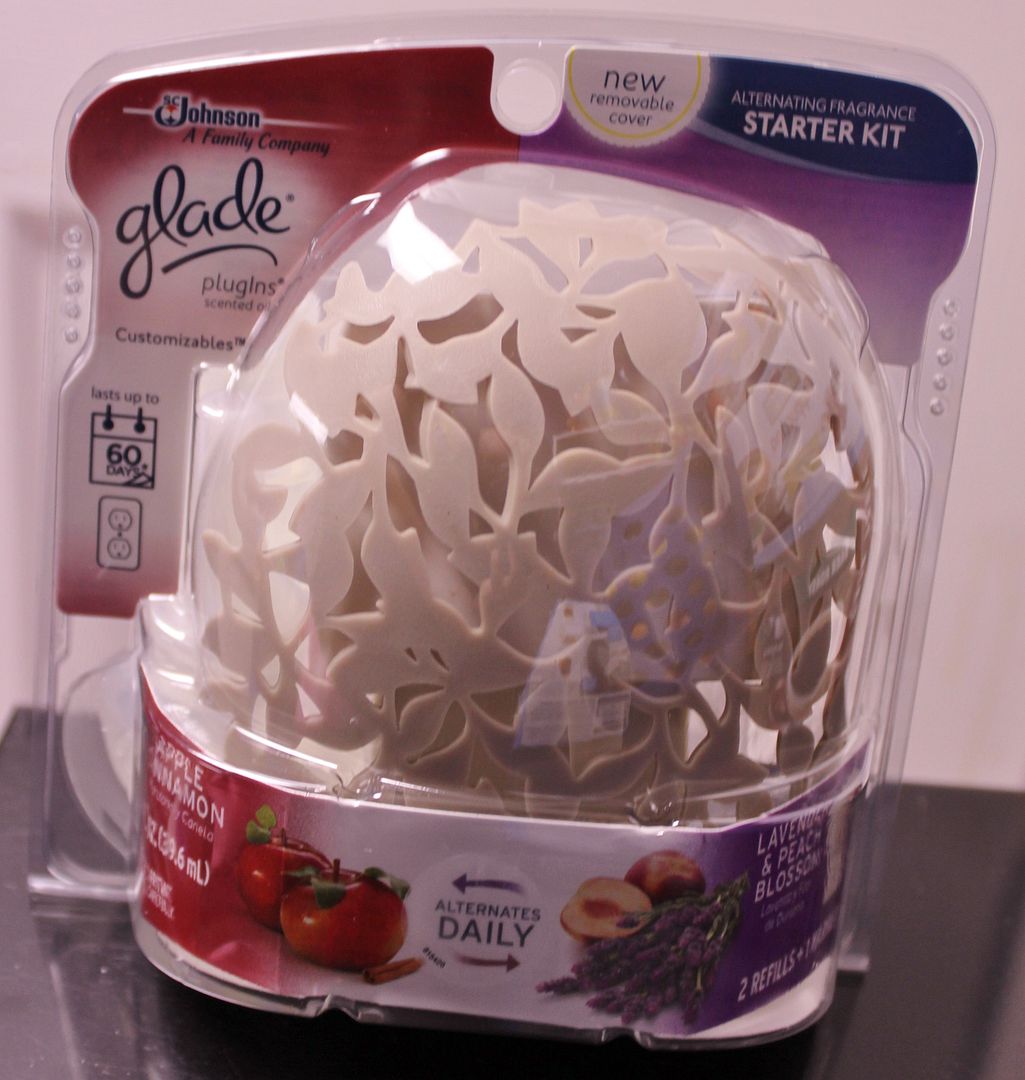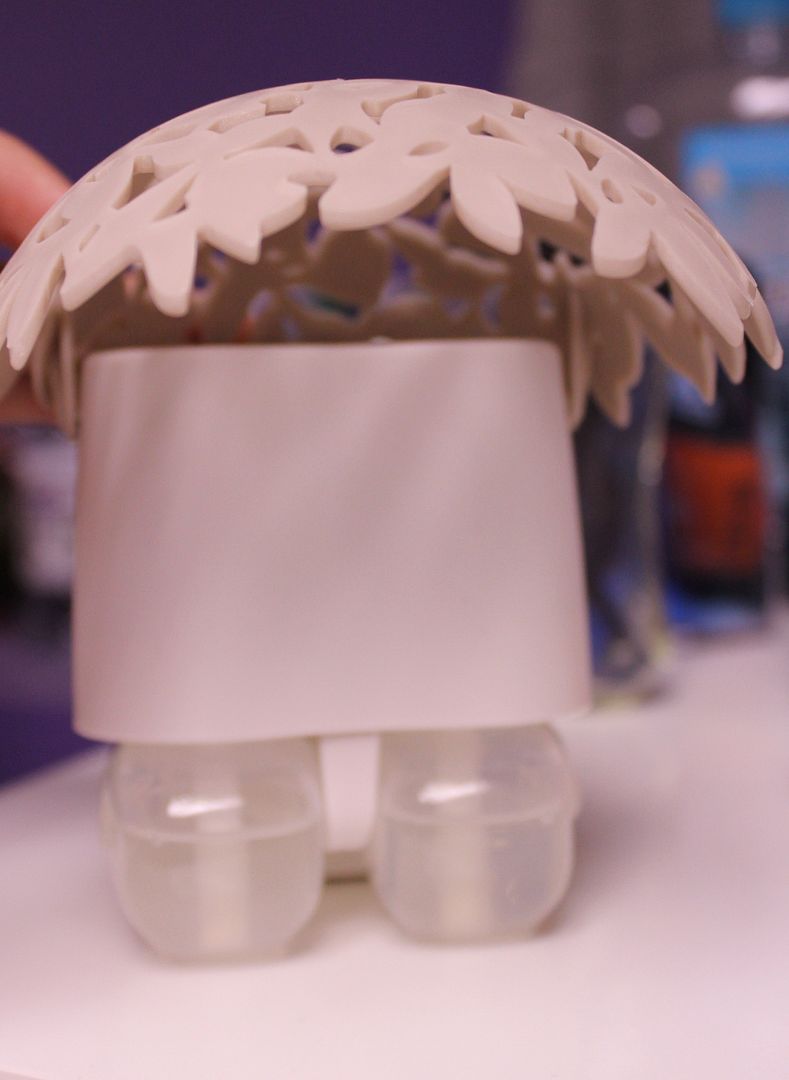 And another thing that I love? It's too cute! I absolutely love the design! Yet another amazing product from Glade!
And all of these products are super affordable & can be found at local retailers near you. I'm super excited to go out & try out their Limited Edition Glade® Seasonal Collection which includes:
Apple Cinnamon Cheer™
Frosted Berry Kiss
Sparkling Spruce
Pure Vanilla Joy
The Frosted Berry Kiss & Pure Vanilla Joy are on my must have list. All great products & scents that are perfect to have for this holiday season where you're sure to have a house full of guests! For more information on their products & where to buy, be sure to check out www.glade.com & www.facebook.com/glade to learn more about how Glade® is inspiring the best feelings in the world.