Disclosure: This post (and my sharing on social media) was inspired by my participation in a compensated program initiated by Women Online/The Mission List to raise awareness about the World Food Program USA. All commentary and opinions are, of course, my own.
Last week, I participated in a call with various bloggers & Fatuma Mohamed, who is a senior programme assistant with the World Food Programme in Dadaab, Kenya. What I learned was a bit disturbing to me. Did you know that research shows that two-thirds of Americans eat lunch out at work, spending nearly $2,000 per year? While around the world, one out of every seven people will go to bed hungry. Children, unfortunately, suffer the most. Malnutrition at an early age leads to reduced physical and mental development. Hungry kids in school focus on their empty stomachs, not their studies.
The thing is, that if everyone just gave up our lunch money for just ONE week & donated it to the World Food Program USA, we would be making such a big difference. In the developing world, 66 million kids come to school hungry each day. Many children don't attend school at all. Poverty and tradition often exclude girls from education. $250 dollars can provide 1,000 home grown school meals to children who need it. These meals will provide nutritious food to kids & improve their health and learning capacity. School meals encourage kids, particularly girls, to attend school. And not only that but home-grown school meals also strengthen entire communities— local ingredients mean local children and local farmers thrive.
Here in the United States, we are very blessed. My family is from El Salvador, so I have seen firsthand how others live in developing countries. When you go there, it's sad to see that it's such a beautiful country but you can't help but see that it's also filled with poverty almost everywhere you turn. Little kids who should be in school are in the streets asking for food. My husband is from Honduras, where it's no different. There have been many droughts in parts of Honduras, making it even harder for some kids to get the nutritious food they need to grow and learn. If they can't even get a meal at school, they just stay at home…but mostly the streets. Luckily, with the help of the WFP USA, many students in Honduras get school meals through the home-grown school feeding program, with 93% of the ingredients coming from local farmers and businesses, feeding minds and growing the local economy. The WFP focuses on the areas with the greatest needs and hardest to reach in Honduras, working with the government to reach 86% of all primary schools with WFP focusing on reaching the areas with the greatest need.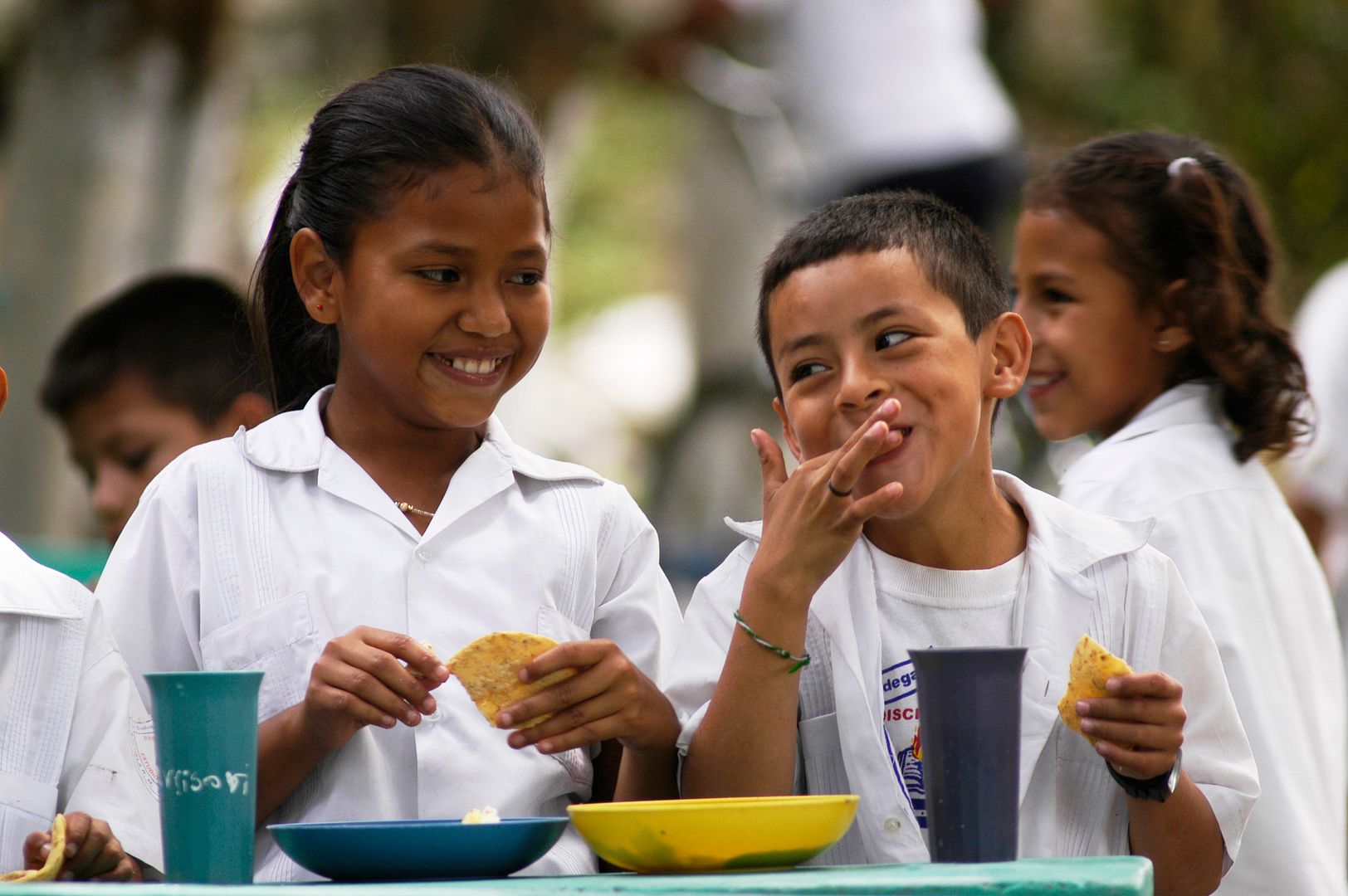 In Nairobi, Kenya, less than half of school-age children are in formal schools, due to poverty, safety and girls being unfairly excluded from school. Four years ago, WFP and the Kenyan government expanded school meals to include the innovative home-grown school meals program that brings crops raised by Kenyan farmers to provide meals for Kenyan students. Now, Kenya has one of the largest and most successful school meals programs.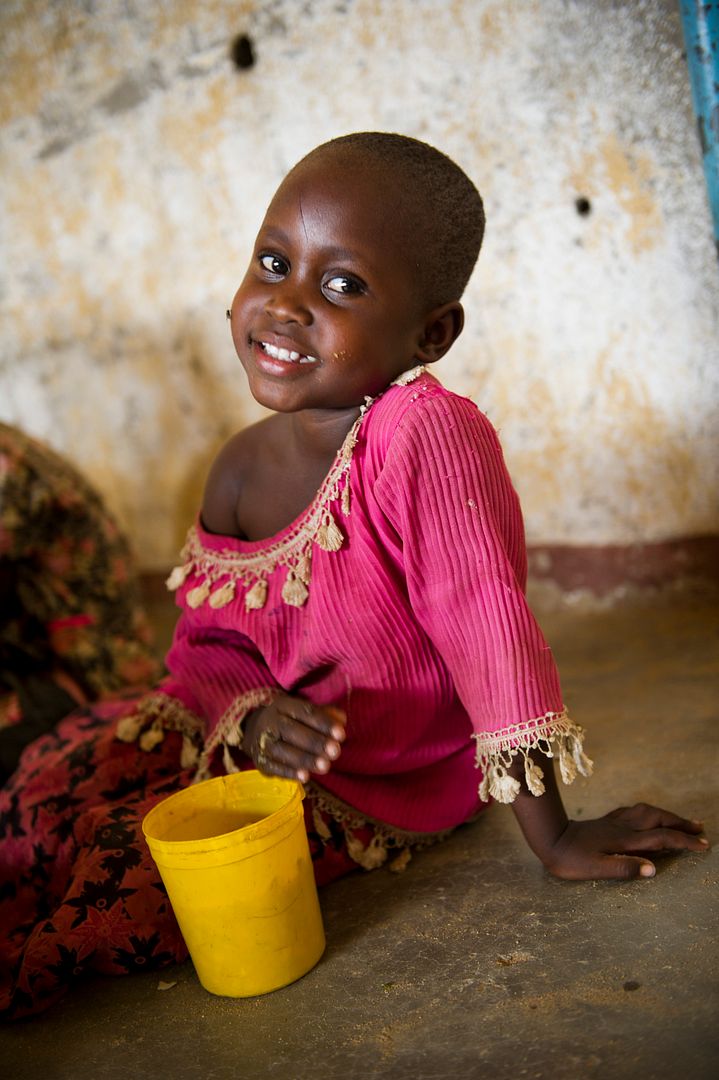 In Nigeria, even in normal conditions, 2.5 million Nigeriens are unable to meet basic food needs. Since WFP began providing school meals, enrollment in primary school is up by 17%, with more than 70% of girls now enrolled.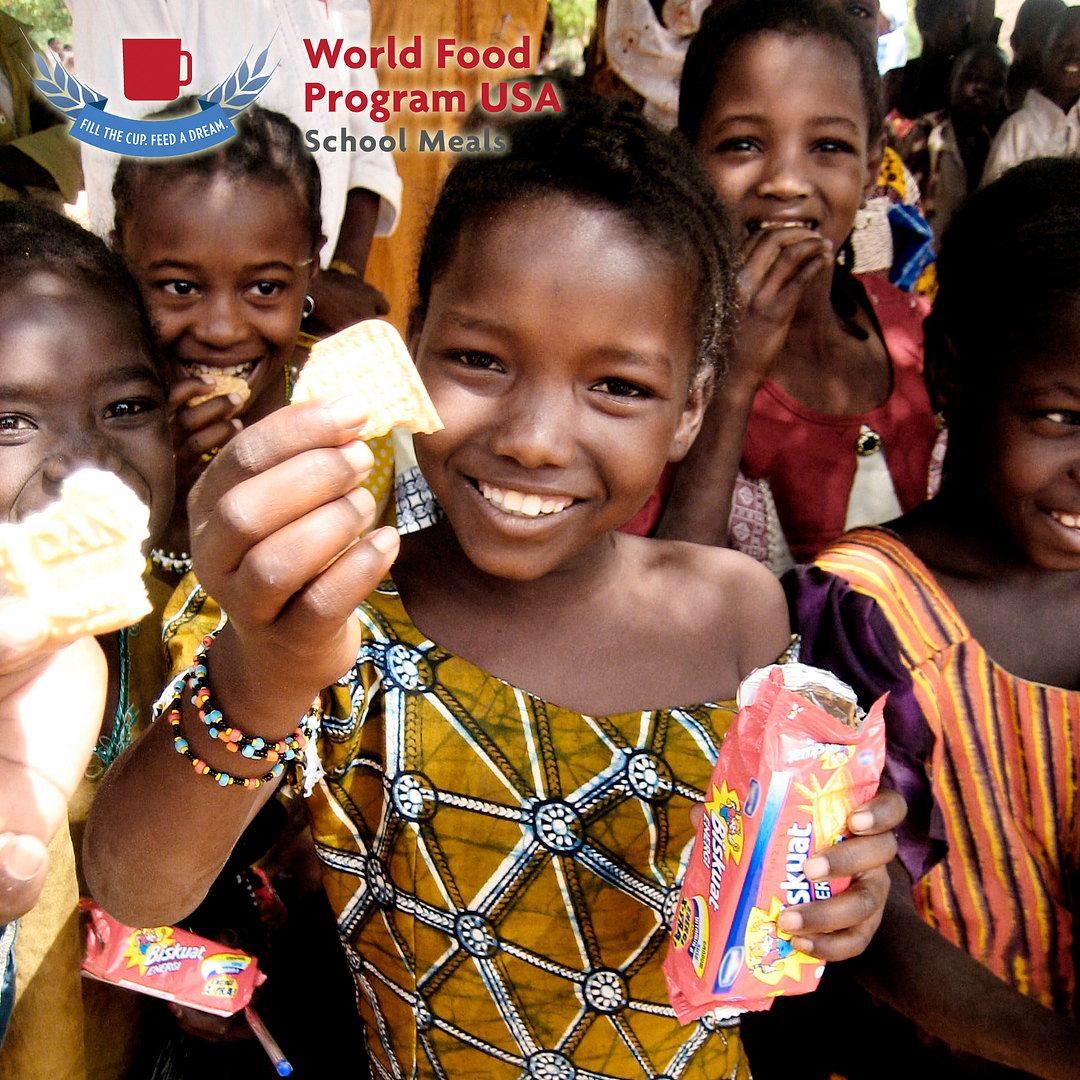 The WFP USA is doing big things but they need your help! On October 14-18, all you have to do is get a brown bag, pack a sandwich and a piece of fruit. Take the money you would  have spent on lunch and donate it to World Food Program USA. Then, spread the word! Ask your friends and family to join you in the Lunch Money Challenge. Your donation would provide hundreds of kids with home grown school meals who need it the most.
In the call from last week, Fatuma Mohamed spoke of how these programs actually help. Growing up in Kenya's northeastern province, Fatuma's connection to WFP began when she was 7 years old. As a young student, she received hot meals through the organization's school meals programme. Fatuma has been working for WFP since July 2005. In her role, she works to ensure accountability and transparency in food distributions, supervises other staff and coordinates WFP activities with partner organizations, among other things. She's proof that these programs are a great idea & we should do all we can to help support them.
We were lucky enough to either have been born in the USA or to live in the USA where it's easier to get assistance for our children to eat. We need to put ourselves in others shoes.  For more information on how to donate & participate in the Lunch Money Challenge, be sure to click HERE & be sure to connect with WFP USA on Twitter & join the conversation with the #FeedADream hashtag. Together, we can make a difference & help so many kids! Pass the Lunch Money Challenge information along!