Disclosure: I was sent item for review purposes, thanks to BzzAgent. All opinions expressed are my own. 
To get into the Halloween spirit, TruMoo has come out with limited edition versions of their already delicious chocolate milk – now in Vanilla flavor but in a spooky Orange color! My family & I LOVE TruMoo! Their milk is made with pure, fresh milk from your trusted dairy, no artificial growth hormones and no high fructose corn syrup& it has 35% less sugar than other chocolate milk brands.
The chocolate milk is as delicious as always but I think I'm a tad bit obsessed with the Vanilla flavored milk – my son is too. I think he especially loves the color! As a fun treat, I decided to make the Spooky Smoothie using the Vanilla flavored milk as an afternoon snack. Check out the recipe below if you want to try to make it as well.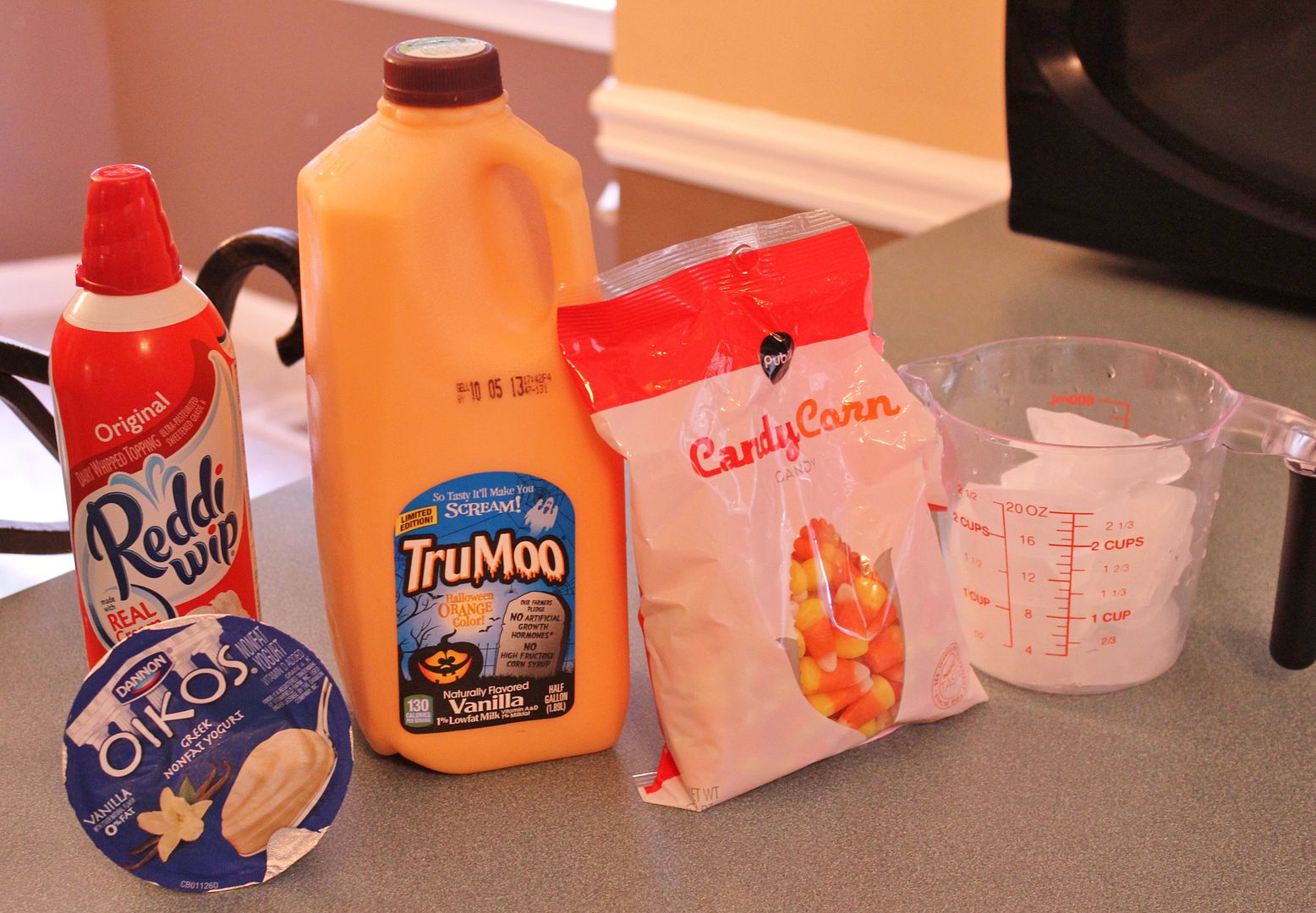 Spooky Smoothie Recipe (Provided by TruMoo)
Ingredients

3 cups Limited Edition TruMoo Lowfat Vanilla Milk (orange color)
1 ½ cups lowfat vanilla Greek yogurt
5 cups ice cubes
¼ cup fat-free whipped cream
Candy corn for garnish, optional

Directions

In blender combine TruMoo, yogurt and ice cubes. Blend on high speed until smooth and creamy. To serve, pour into serving glasses. Top with fat free whipped cream and candy corn.

Serves 4.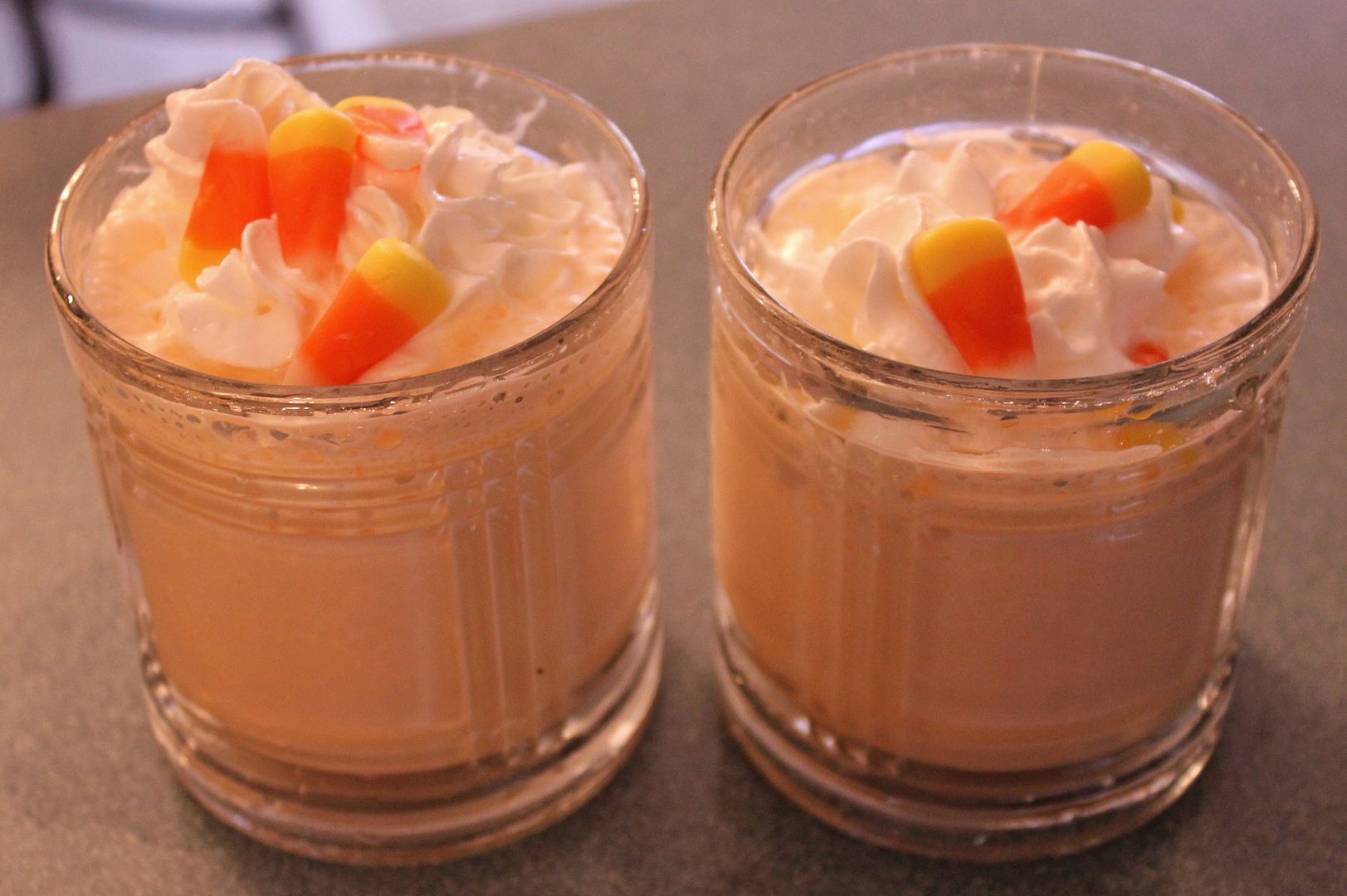 It came out SOOO good! We actually had to make more for when my husband came home. These milks are packed with eight essential nutrients – calcium, protein, vitamins A, D and B12, riboflavin, phosphorous and potassium – to help strengthen kids' bones, build and repair muscles and keep them full and satisfied so I'm okay with my son asking for seconds.
Did you know children who drink flavored milk:

Drink more milk and get more calcium and other key nutrients than non-milk drinkers?
Drink fewer nutrient-poor sodas and fruit drinks than non-milk drinkers?
Do not consume any more added sugars or total fat than non-milk drinkers?

These are just a few of the reasons why you can and should feel good about handing your child a glass of TruMoo® every day. Bottoms up!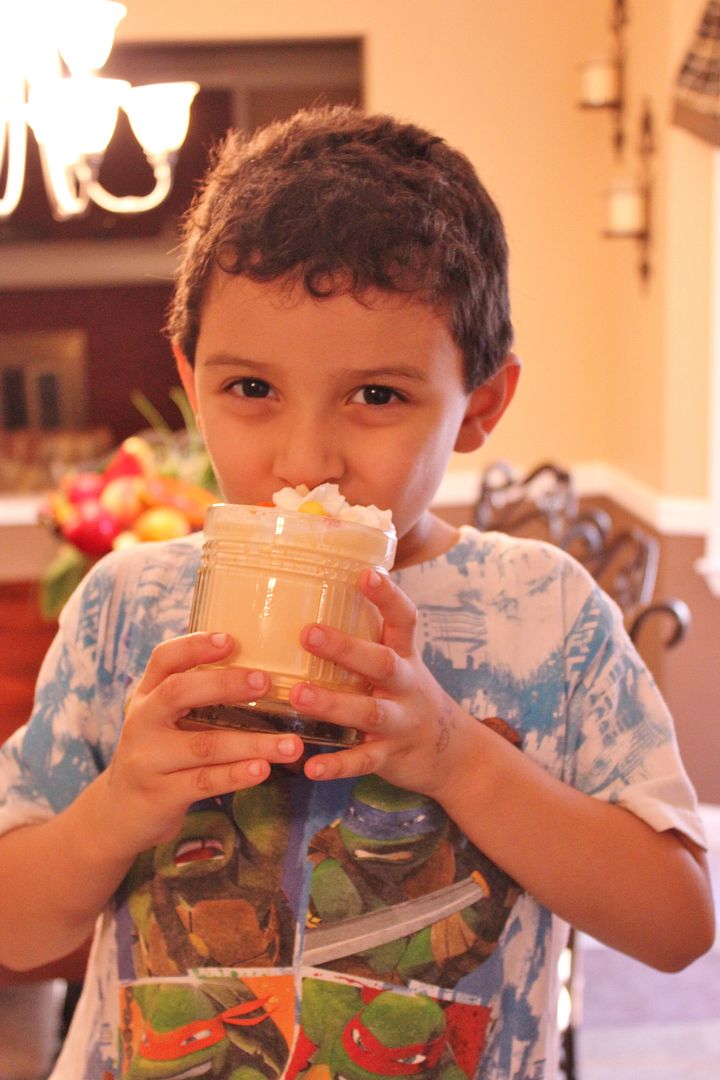 If you can find these at your local grocery store, be sure to pick one up – they're only available for a limited time! To learn how you can enter to win a Goosebumps Haunted Hollywood Vacation and instantly get a $2-off coupon for any Goosebumps DVD with your next TruMoo purchase, be sure to check out more information on the TruMoo Facebook page!