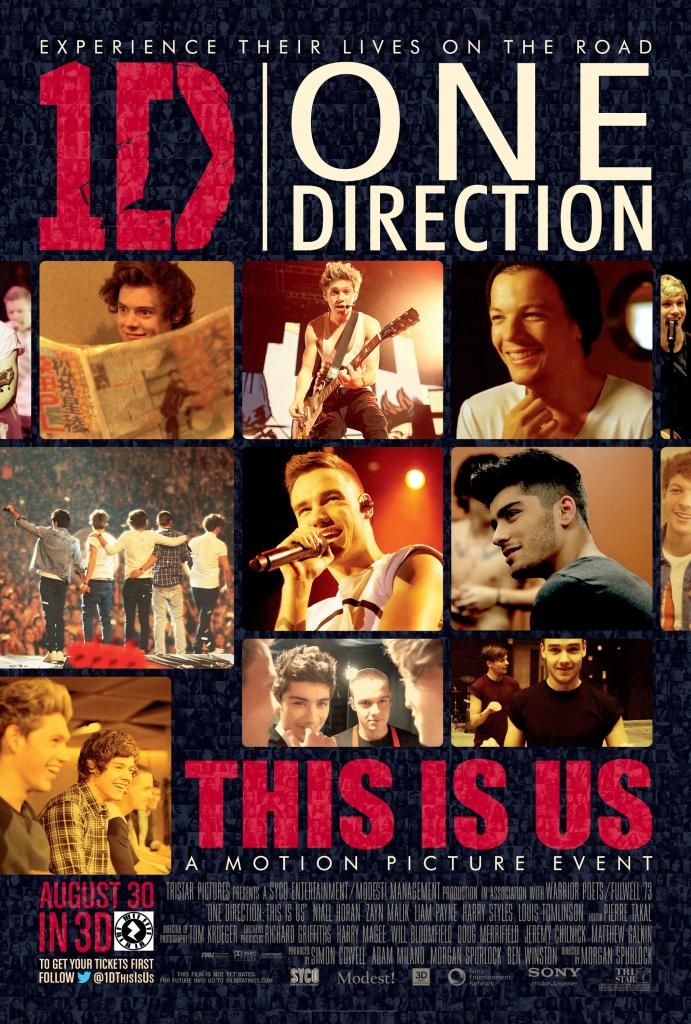 About the movie:
One Direction: This Is Us gives everyone a behind the scenes look at what life on the road with One Direction is like. With individual interviews with the boys, as well as Simon Cowell, the 3D film also features live concert footage. It tells how they got their start on the X-factor to where they are now – selling out tours in different countries in just 3 short years.
My personal thoughts:
One Direction: This is Us…where do I begin? I guess I can start off & reassure all One Direction fans that they won't be disappointed in the film. One Direction in 3D with countless closeups & shirtless scenes? I have a feeling many are going to want to see it more than once. For those who aren't familiar with how the boys got their start – the film takes you back to how it all started to the mania it is now. The film is a great mix of concert footage & interviews as well as behind the scene footage of the boys acting like boys.
While I think that the boys in the film are great – I have to say, my favorite parts were actually of the 1D parents. Seriously, I think I almost shed a tear or two when they talked about their sons. And there was also a line at the end of the movie from Liam Payne that kinda made my heart hurt – where he wondered if he would meet someone, if they were really with him for who he is, not for what he has.
You will laugh, you will cry & you can sit down for an hour & a half fantasizing that the boys are singing directly to you….it's definitely a must-see for any Directioner & even if you aren't a fan, it's definitely worth watching  – it's very inspiring. Love them or hate them – these guys work very hard & deserve all the success that comes their way.
Be sure to check out the trailer below & remember, One Direction: This is Us comes out in theaters in 3D on August 30, 2013! 😀