Disclosure: This post is compensated & in collaboration with The Motherhood & Milk Unleashed. However, all opinions stated are my own.
I've always seen shelf safe milk at the store. I have to be honest though – I never wanted to try it. Milk that's been on the shelves for weeks & not refrigerated? Yeah…no thank you. I knew if it was being sold at the store, that it was safe but I just imagined it tasting weird. When I was asked if I wanted to find out more about shelf safe milk, I thought, why not? Especially since I've been seeing shelf safe milk everywhere lately!
What is shelf safe milk?
Shelf safe milk is regular milk – just that it's processed & packaged differently. It has the same nutritional profile as refrigerated milk but shelf safe milk doesn't need to be refrigerated.  The milk is put into a sterile, opaque Tetra Pak shelf-safe carton which keeps out light, air and harmful contaminants. The thin layer of plastic in the carton is BPA-free & since the carton is made up of 70% paper, it is recyclable!  You can find out if cartons are recycled in your community by visiting: http://www.recyclecartons.com.
Are they any good?
After learning about how it's made, I thought I would give them a try. I love TruMoo milk so when I found out they had shelf safe milk, I was more than excited to try them out! When I got to Kroger & realized they were on sale for $0.89/each, I practically skipped to the checkout lane.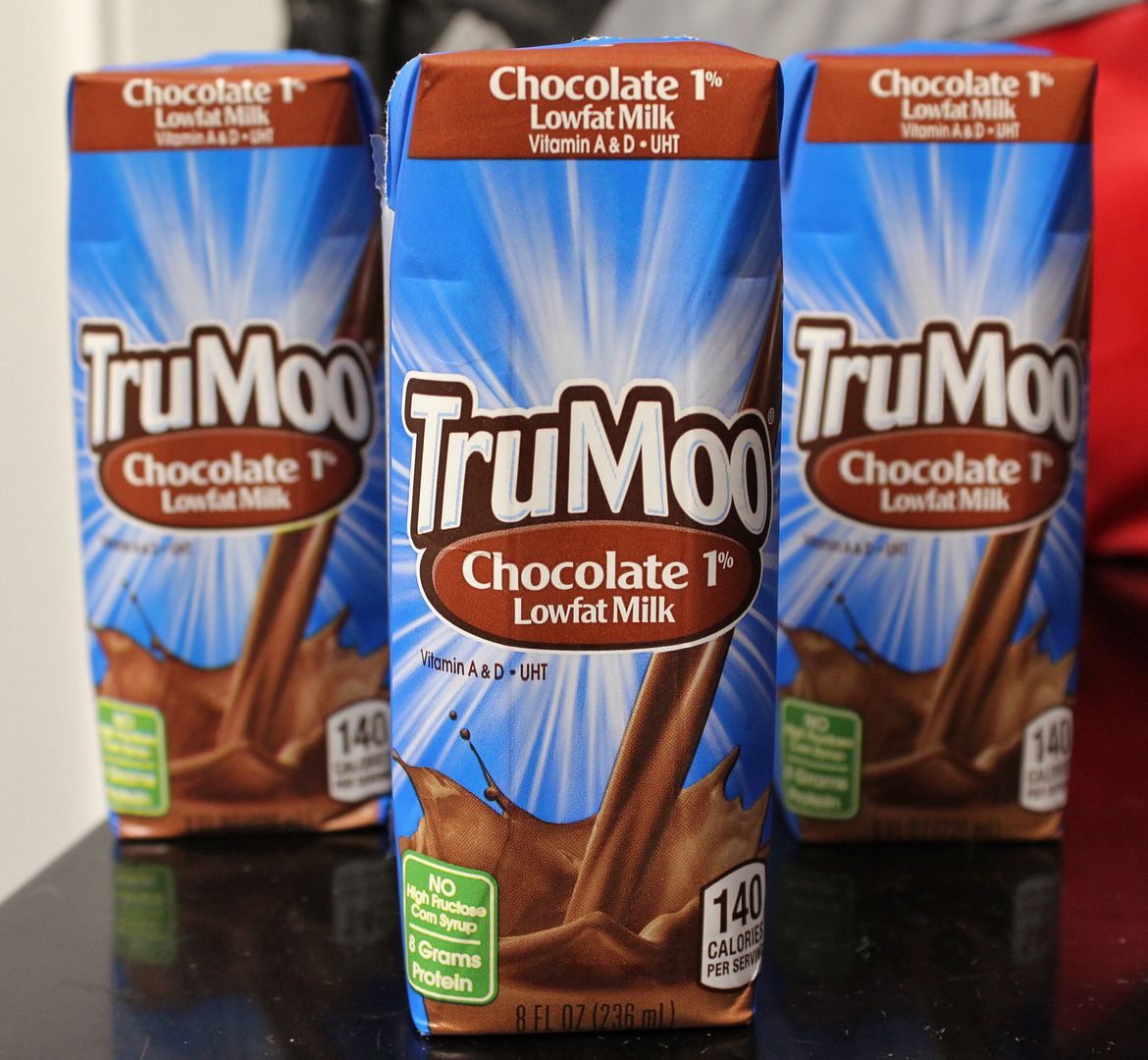 Do you see the expiration date?!? May 9, 2014! Shelf life is usually 6-9 months & this is even without refrigeration or preservatives. Just make sure to keep the milk in room temperature. When you're ready to drink, you can always chill it or drink it as is! Once opened, it does last about the same as regular milk – a week or so but it's always safer to check the instructions on the package.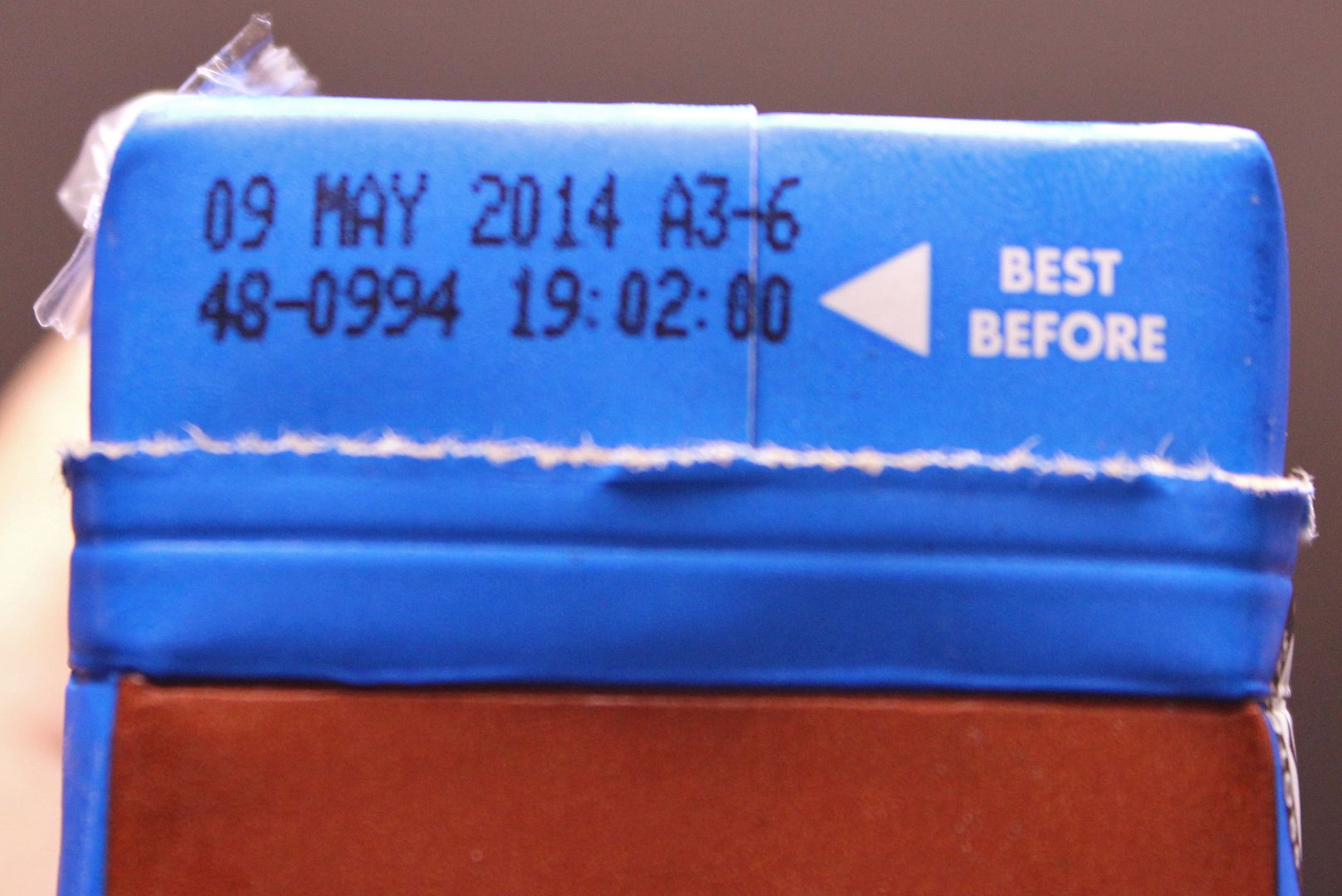 We chilled before drinking & my son, husband & I didn't even notice a difference in taste – which was a really good surprise! I actually went out to buy more in different flavors. We all love milk but my son loves to take it on the go with him when we go out & now with shelf safe milk, he can! These are perfect for on the go – road trips, sporting events, the park – the options are endless! But what I think these are perfect for are for emergencies or for when the power goes out. The storms here get pretty bad sometimes so it's nice to know that in addition to water, we can now have milk stored up as well in our emergency kits.
Shelf safe milk is nutritious & convenient. I can't believe I waited this long to try it out! x_x  If you were like me & aren't sure you're going to like it, it doesn't hurt to try it out! It doesn't cost much either. We didn't think we would like it but we actually LOVE it!
If you'd like more information, you can check out the Milk Unleashed Website for tips, news, downloadable games, snack ideas and cow calendars. You can also connect with Milk Unleashed on Facebook & Twitter & if you're a big fan of Pinterest lunch box ideas, DIY projects, healthy snacks, & fun family activities, you're in luck because Milk Unleashed is on Pinterest as well with all of that & more!
Are you a shelf safe milk drinker?