I'm not a big fan of going to the dentist. Ever since I was little & one dentist continued to drill a cavity after I told him 5x that I could feel it & it hurt pretty bad but he continued to drill, I've just been a big scaredy cat when it comes to going for a checkup. But with me trying to get the little one to not be so scared to go for his checkups, I decided to suck up my fears & show him it's not so bad. Lately, I've been teaching him the importance of keeping up with good oral health & so far, he's doing great with wanting to brush more often. I usually have a manual toothbrush because my husband always buys them in packs but thanks to #CBias, I was able to upgrade & try out the new Philips Sonicare PowerUp toothbrush to help continue my journey to better oral health practices with my son. Can I just say, I was surprised to see a battery powered toothbrush from Philips that was so affordable (I only paid $18 at Walmart)! I almost skipped my way through Walmart knowing I wasn't going to be using a manual toothbrush anymore.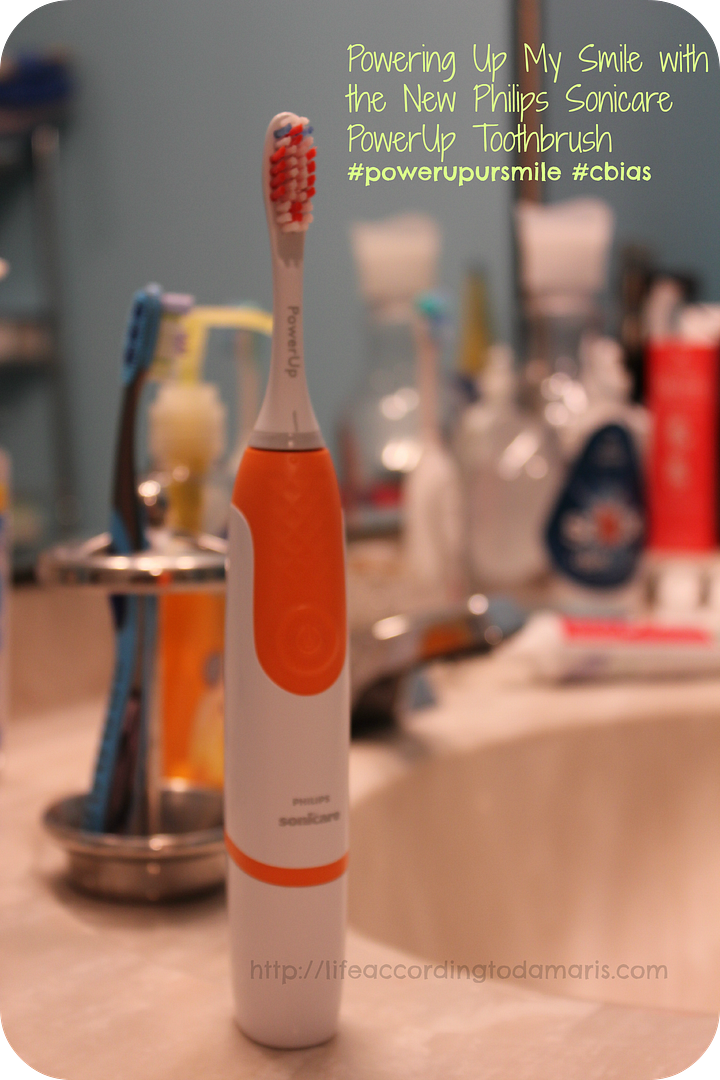 I've been using it for a little over a week now & I'm not going back to a manual toothbrush…ever! My husband can't make me! lol. Actually, after seeing the results, my husband & my brother are soon getting rid of their manual toothbrushes & are joining the Sonicare PowerUp toothbrush family. It's only been a week & not only can I see the difference but I can feel the difference. Seriously, it's amazing! I'm like a little kid with a new toy & I actually find reasons to just go brush again. My son has been noticing & now his oral health is improving as well because every time I go brush, he follows & brushes along with me!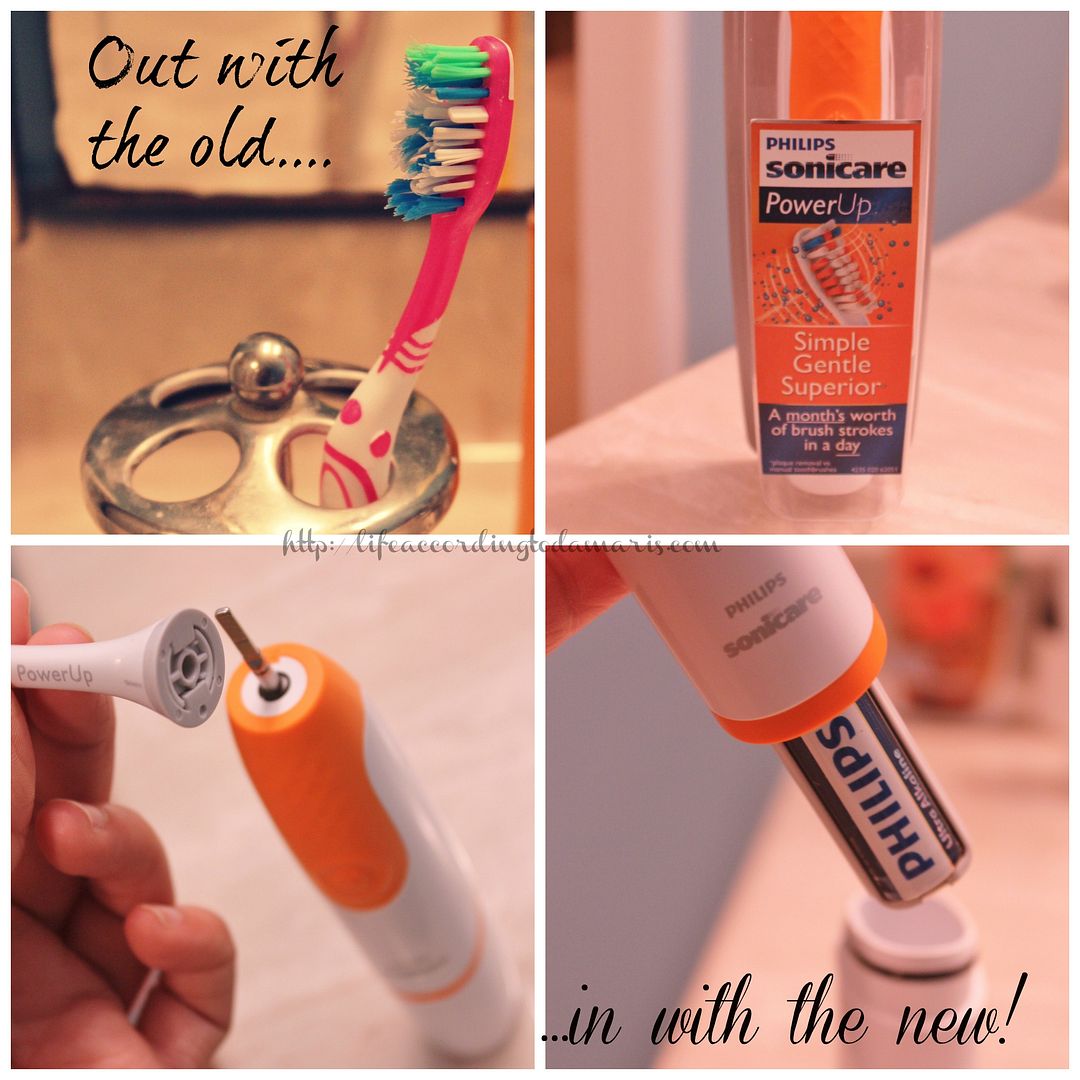 It's easy to use & has a great design that isn't bulky for such a powerful toothbrush. Did you know that the Sonicare PowerUp gives one months worth of brush strokes in just ONE day? Yep, you read that right. I'm hooked & find myself smiling a lot more than usual. Not only because I have more reasons to smile lately but because I have the confidence to smile more often.
Did you know that the manual toothbrush is part of 5,000 year old technology? Don't believe me? Check out this video on the evolution of toothbrushes by clicking HERE. Out with the old, in with the new I say!
You can get your own Sonicare PowerUp toothbrush at your local Walmart – you can always check out the Walmart website to see if it's available. If you really are interested in getting it, you should check out your local Sunday newspaper on 8/4 for a $5 off coupon for any (1) Sonicare PowerUp battery operated toothbrush (such a great deal)! To learn more about the Sonicare PowerUp or other Sonicare products, be sure to connect with Sonicare on Facebook & Twitter.
And if you want to know what I did with my old toothbrush, check out the video below & you can also check out my Google+ album for pictures from my shopping trip. 🙂
So happy to have a Philips Sonicare toothbrush – I highly recommend it! 😀