Disclosure: I participated in a campaign on behalf of Mom Central Consulting for Bomb Pop. I received  product samples, a party kit, and a promotional item as a thank you for participating.
When I think of summer, I automatically think pool parties, barbecues, ice cream & ice pops, and of course, my favorite sport – Baseball! Bomb Pop is an official sponsor of Little League® Baseball and Softball & with Adrian practicing so hard to be a future Little Leaguer, I was excited because Bomb Pop is actually his favorite ice pop. We've been practicing all sorts of sports this whole summer to see what he picks up but he seems to like it all & he's actually good at them all. I think I have a little All-Star in my hands!
The kids have been busy all summer – one of my nieces has been to tennis camp, another to soccer camp & a couple to swimming lessons. The good thing is they've been keeping active all summer but unfortunately, the summer here in the South is coming to an end. School is literally just a couple of days away.
To celebrate the end of a great summer, we had a get together & were able to end it with a bang with Bomb Pop! Original, Original Sugarfree, Sour Wower and Hawaiian Punch Bomb Pops – they all were gone in a matter of hours.

The kids weren't the only ones who celebrated. My husband was celebrating starting a new job & my sister was celebrating starting a new chapter in her life as she is soon to start college in a couple of days as well. We had great music, great food & drinks, great company & of course, Bomb Pops to keep us cool throughout the hot, humid Southern weather.
We ate some yummy pasta before finally digging in to each box of Bomb Pops.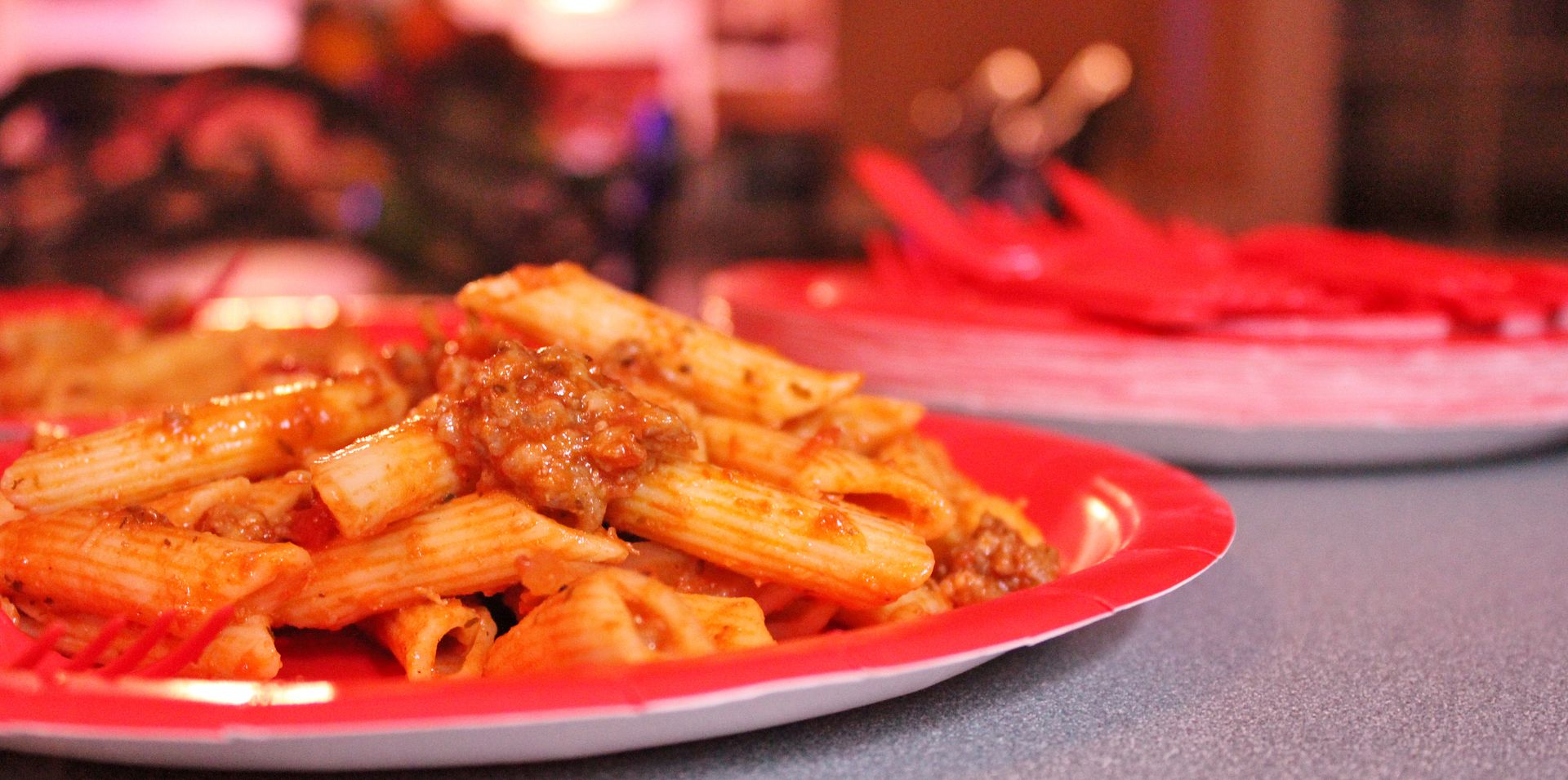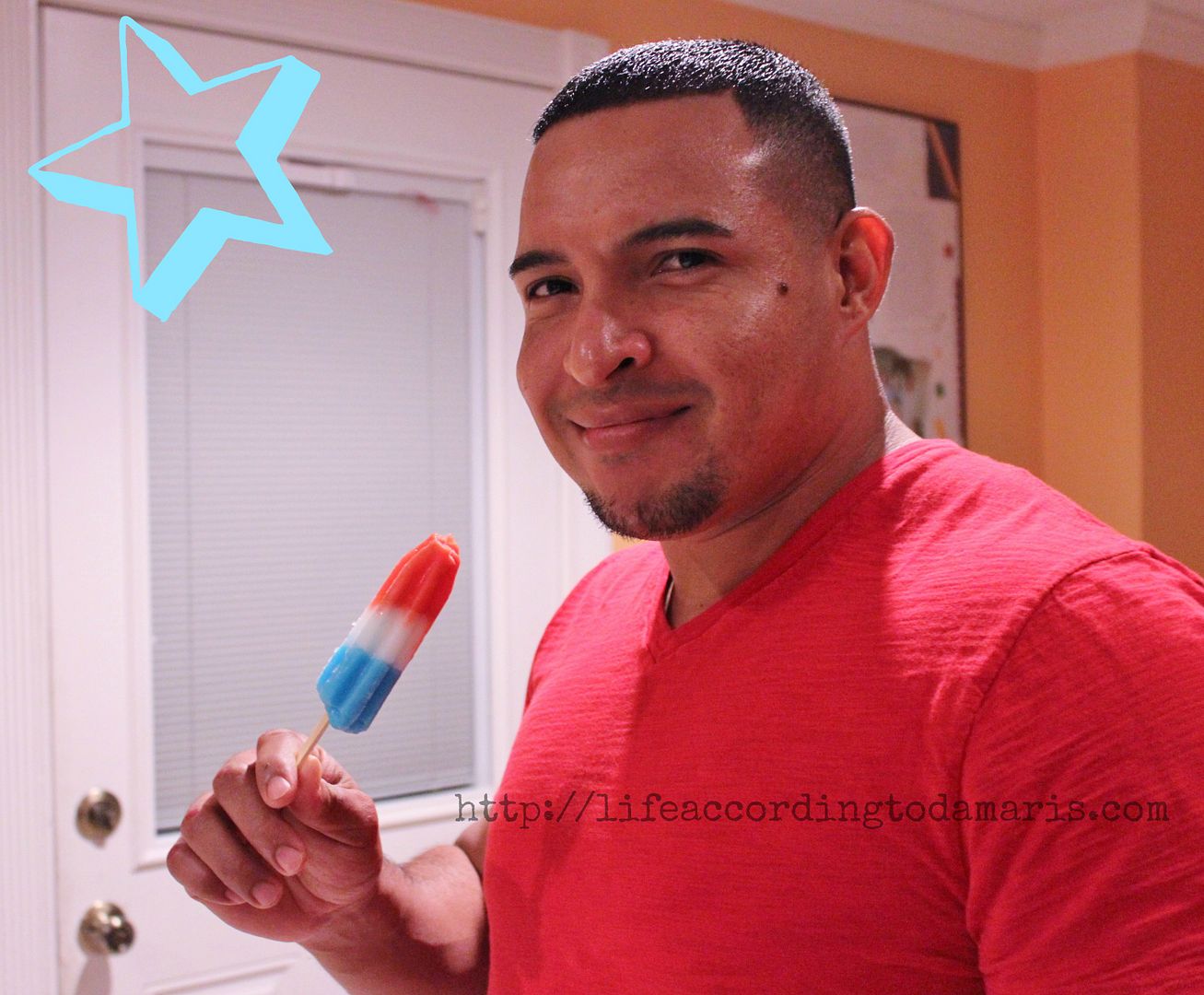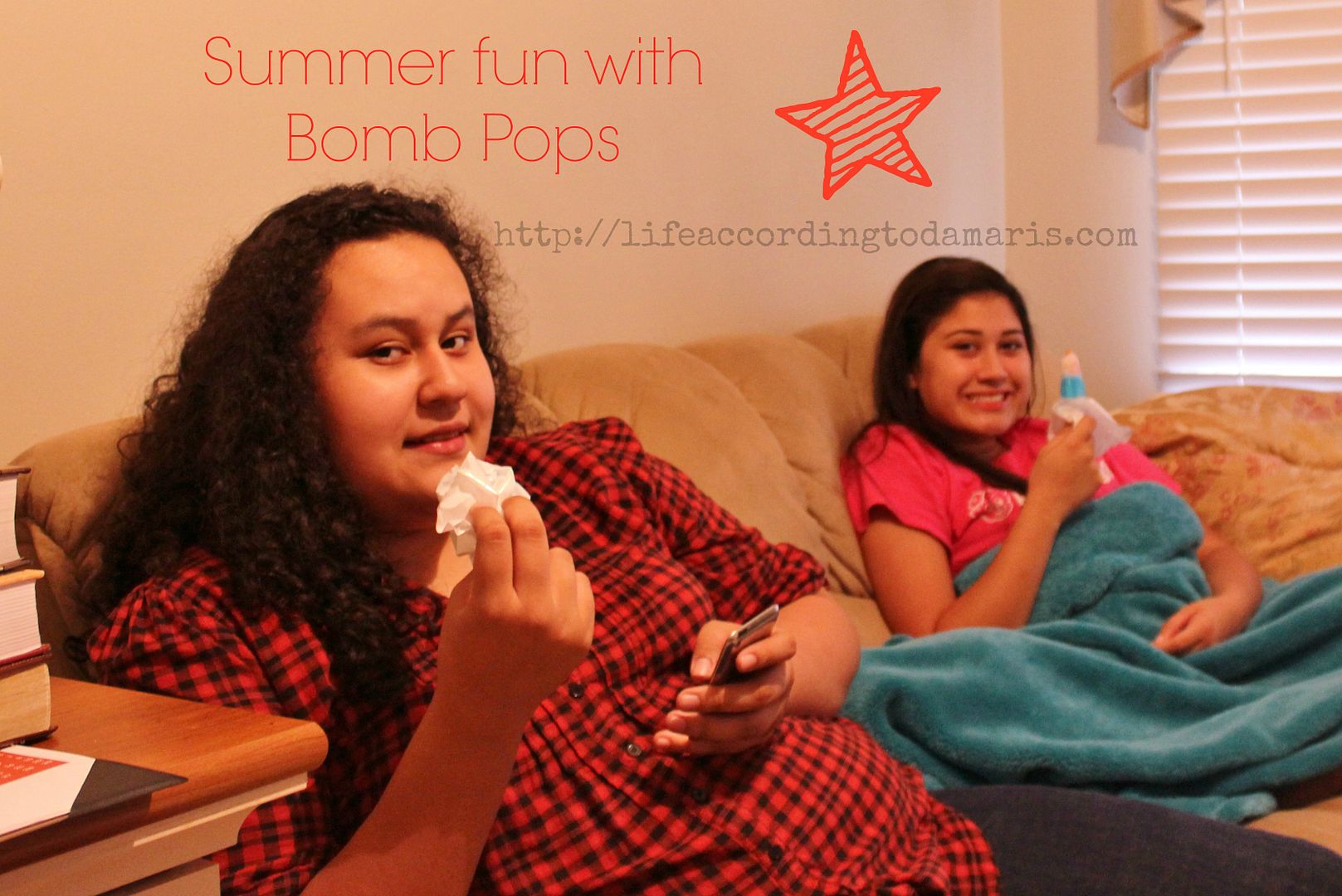 The kids somehow devoured the Sour Wower which was way too sour for any of the adults. The kids balanced it out with getting the Sugarfree Original Bomb Pops open though. The adults kept it safe with the Original & my new favorite – Hawaiian Punch. Seriously love the Hawaiian Punch – it brings me back to my childhood drinking Hawaiian Punch on a hot Summer day. Love! <3
It had just finished raining during our party so the grass outside was wet & we had to bring in the Home Run Toss fun indoors. It was a battle of the young ones against us old folk & we got our butts kicked. It's not as easy as it looks but still super fun – there was lots of laughs all around & everyone walked away a winner – getting a foam Bomb Pop baseball, key chain & a coupon for a free box of Bomb Pop – they were all super excited about that! 🙂
Once it got hotter outside, we did play a friendly game of kickball but I didn't take any pictures of that – for the first time I put my camera down & actually did a little running myself. Overall, we had a great time – it was definitely a fun way to end all the summer fun.
If you want a Bomb Pop of your own (yes, I know you want some 😛 ), be sure to check your local store or if you'd like to learn more information about all Bomb Pop varieties, be sure to visit the Official Bomb Pop website or connect with them on Facebook & Twitter.
How about you guys? How are you guys celebrating Summer this year?