Disclosure: Purex provided me with a sample of Purex Fabric Softener Dryer Sheets in exchange for a product review. However, all opinions expressed here are my own. 
I occasionally write about the latest detergent from Purex but I'm excited to have been able to review a new product from them – the Purex Fabric Softener Sheets with a new & improved formula with 3x the fragrance. They are sold exclusively at Walmart but are soon to be sold at other retailers & comes in Mountain Breeze & Sweet Lavender scent.
It adds freshness & softness to clothes, reduces static cling and repels pet hair & lint. The repelling pet hair is perfect for us right now since our dog is shedding all over the place. In addition to using as dryer sheets, you can also use these throughout your entire house to have it smelling fresh as well as your drawers, closets, hampers & I heard they're even handy in the cleaning department. I'm going to test them out as I'm sure there's an endless list of ways to reuse dryer sheets.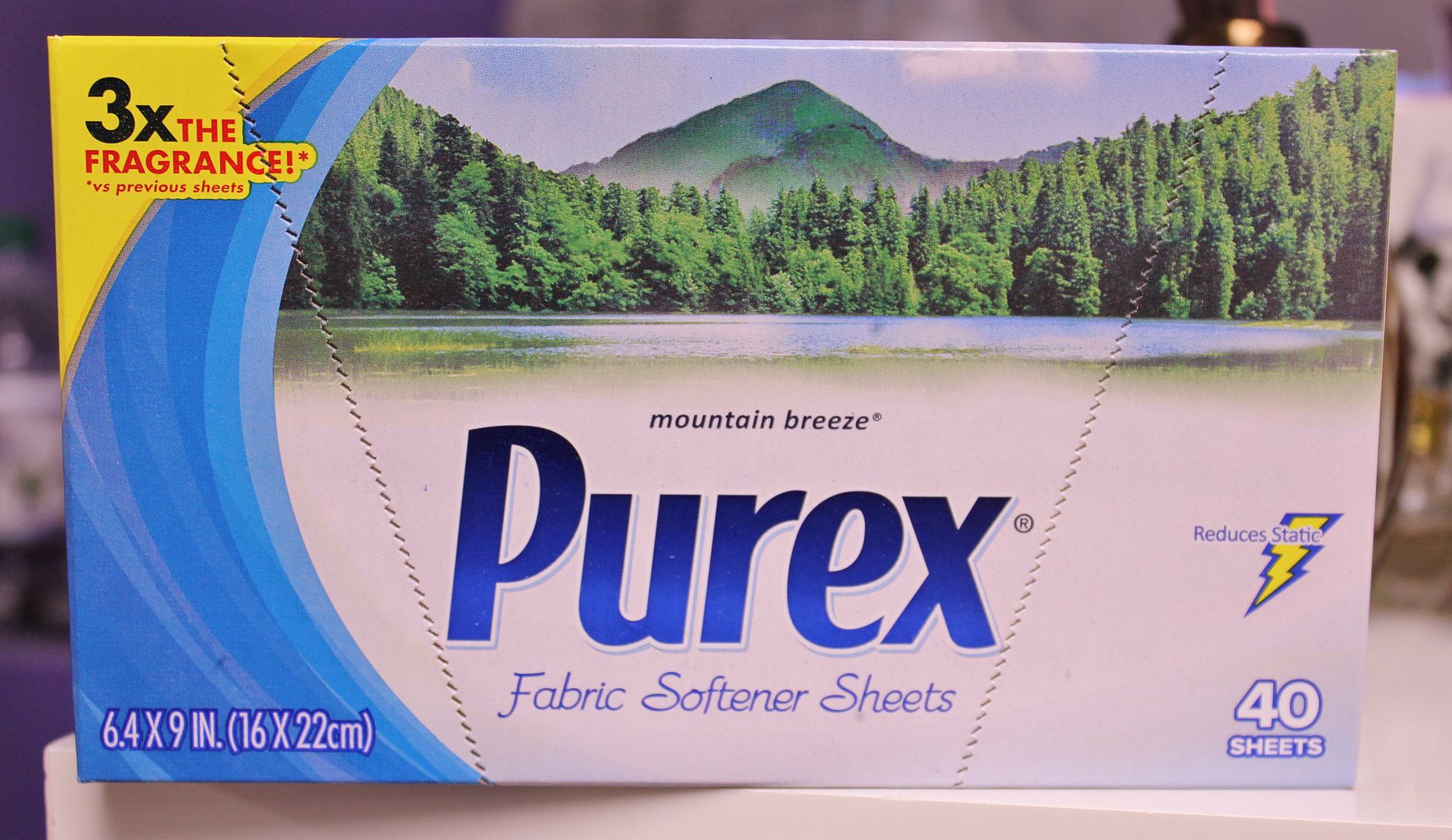 I was lucky enough to review the Mountain Breeze Dryer Sheets & to be honest, I'm actually really surprised at how powerful the scent is. I did a couple of loads of laundry the other day & the laundry room smelled of the mountain breeze scent & it still smells like that even today. That doesn't happen with other dryer sheets that I've used so I'm actually really happy because these are more affordable than other brands & work even better. If you can find these, you should definitely give them a try. I love them & am going to continue to use them. Another great product from Purex that passes the test! 🙂