Disclosure: I participated in a campaign on behalf of Mom Central Consulting for Orbit for Kids. I received product samples to facilitate my review and a promotional item as a thank you for participating.
Growing up, my parents never let my siblings or I to chew any gum. The occasional candy here or there, sure but gum was a rare treat which naturally, made me want it more. I would usually sneak a piece from kids at school but once I hit High School, I was known as the girl to go to for a piece of gum. I always had a pack with me back then & still do to this day. I now have a son who's constantly asking for gum but he gets denied a piece 90% of the time mostly because I feared what I'm sure my parents feared with me – I obviously felt bad for not letting him chew much gum but I feared he would grow up with horrible looking teeth & just imagined what future dentist visits would be like.
Now I don't have to deny him the joy of chewing gum or worry about his teeth – thanks to the brand new ADA approved, Sugarfree gum from Orbit – made especially for kids.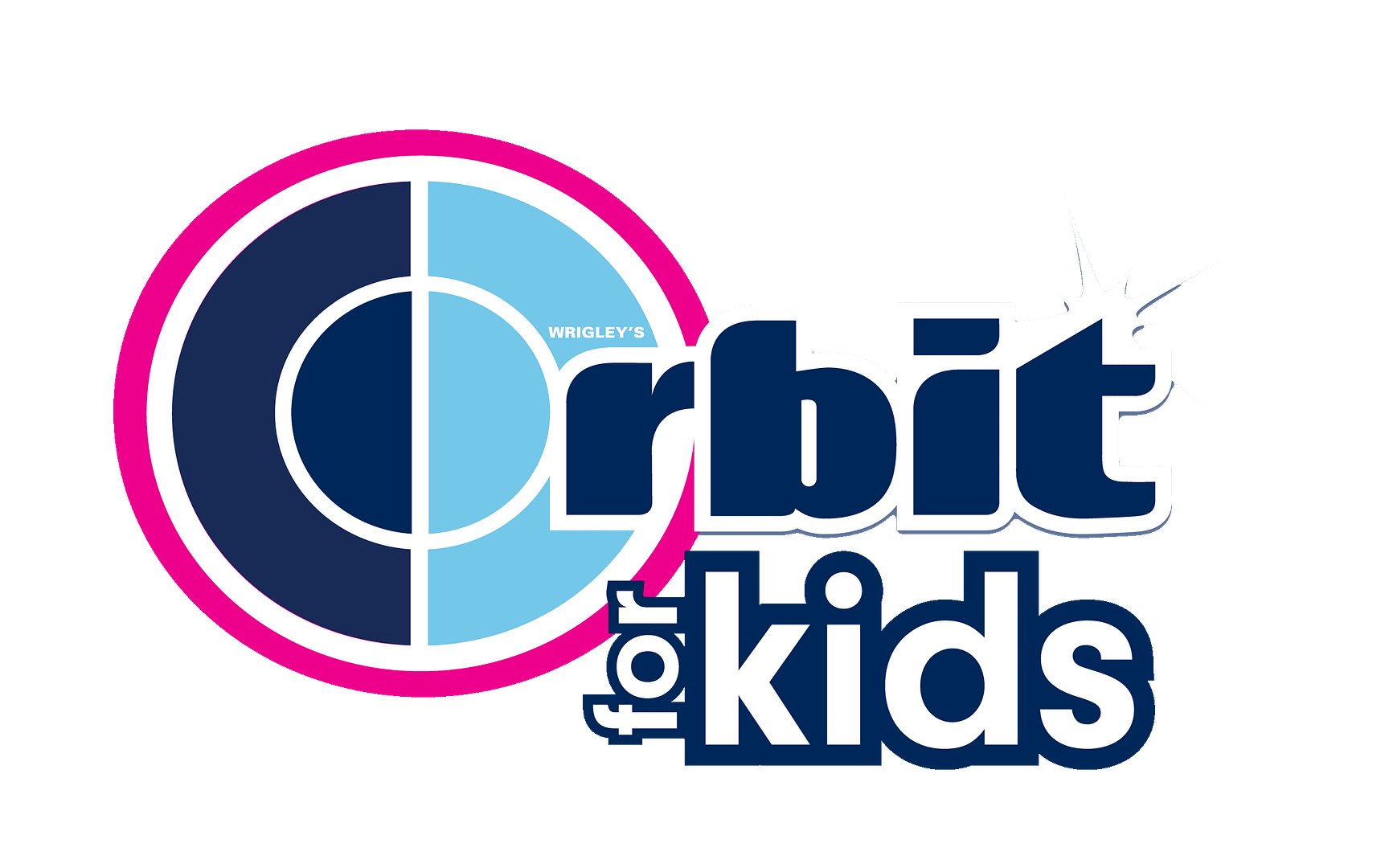 My son, niece and nephew were able to test these out along with other healthy dental hygiene goodies. Maybe I shouldn't have mentioned this gum was for kids though because when I tried to get a piece, my son said I was definitely not a kid & that he was sorry but that I couldn't have one. -_-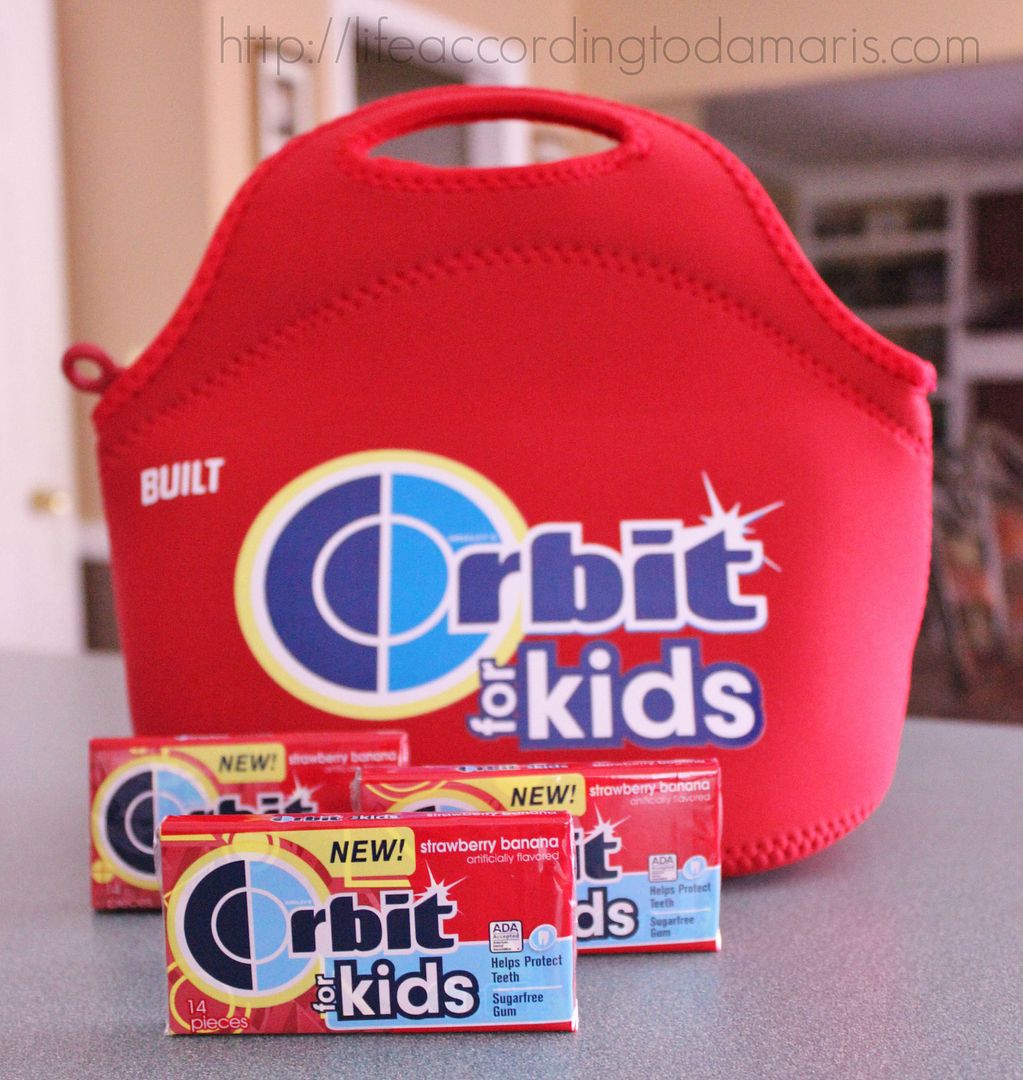 I asked them what they thought of it & they all loved the Strawberry Banana flavor. I was able to get a piece when my son wasn't looking & I love that the flavor isn't overpowering for kids' taste. Some benefits of chewing sugarfree gum, like Orbit for Kids, is that it cleans the mouth of food debris and helps stimulate saliva flow, which helps to protect teeth by reducing plaque acids and strengthening teeth & when chewed as a complement to brushing, flossing and rinsing with mouthwash, it's another simple and fun option to help protect kids' teeth.
The new Orbit for Kids gum will be available in two sugarfree flavors – Original Bubble Gum and Strawberry Banana & will be available in stores in late July 2013.
While chewing sugarfree gum is great for in between meals, it's still important for little ones to know the importance of brushing & flossing. I luckily don't have such a tough time with my son when it comes to healthy oral hygiene. He does blame his breakfast tasting weird because of his toothpaste & he doesn't understand why he has to brush his teeth more than once in a day but that's about it. He's still young & to make it more fun for him, I let him choose the toothpaste & toothbrush with his favorite characters on them. For some reason, it works when we brush our teeth together too. He always tries to copy what his Dad or I do – he thinks it's hilarious. While he does question why he has to brush more than once a day, he knows he has to & doesn't make a fuss after seeing some pictures at the dentist that kind of scared him. lol. They were on the wall & he said he never wanted teeth like that!
I have to admit though, flossing was a bit trickier. I tried to use regular floss on him but one day, I caught him taking out all the floss & just licking it like it was candy. I prefer floss picks now since they are so much easier to use & he loves that he can do it on his own.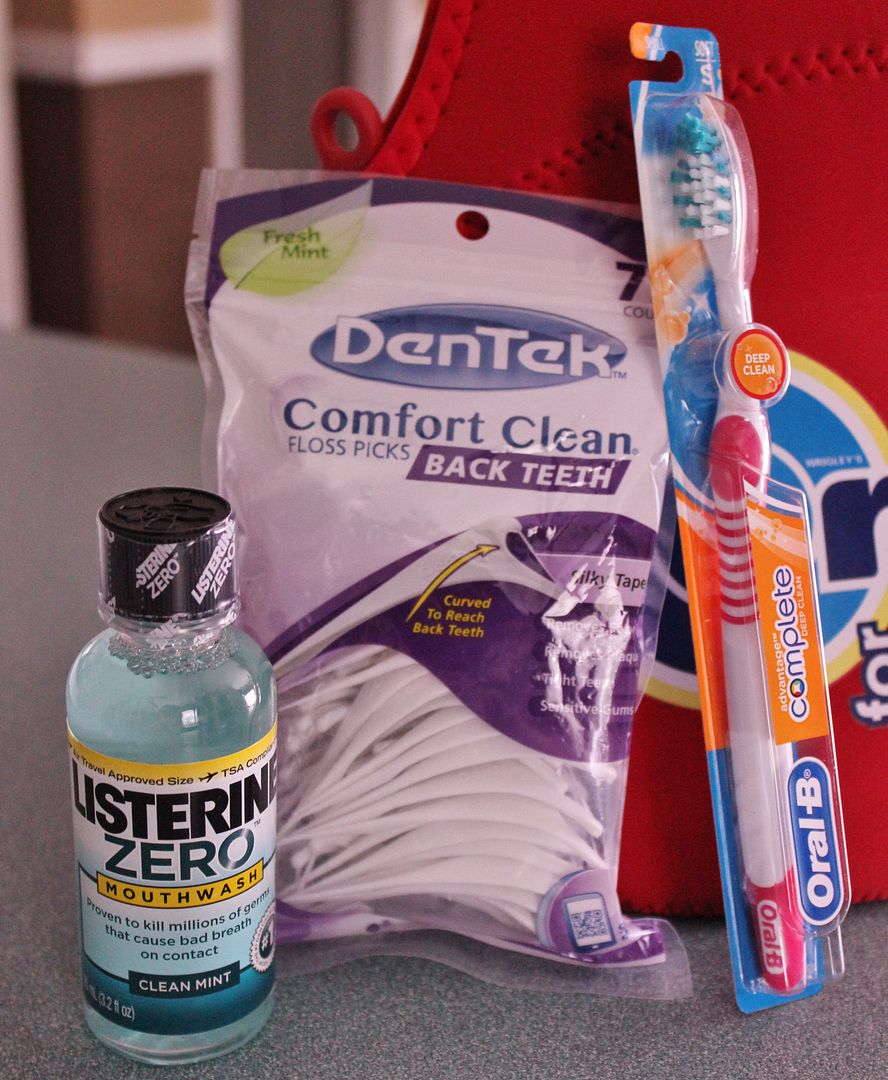 I'm going to continue to help him practice & develop healthy oral habits but for now, I'm going to sit back & enjoy this little guy's face as he enjoys his stick of sugarfree Orbits for Kids gum after lunch.
How about you guys? How do you encourage good oral hygiene behavior with your kids? 🙂