Dreamworks' new film, Delivery Man, starring Vince Vaughn is set to come out in theaters on November 22 of this year. In the film, Vince Vaughn portrays a man named David Wozniak, an unreliable underachiever who is looking for a purpose in life when he suddenly finds out he's fathered 533 children through anonymous donations to a fertility clinic 20 years ago. When 142 of them want to meet their biological father, David must decide if he should come forward.
We have the exclusive official trailer to share with you guys below – check it out!
Official Trailer:
Watching this clip reminds me of how family can be and mean something different for everybody. To me, family has to consist of unconditional love, trust, loyalty, support and unity. Blood related or not, if you show me that you're trustworthy, caring, are with me no matter what, & can put up with my weird quirks? Then like it or not, you're stuck with me.
The lucky families that I'm a part of are my very large extended family – too many to name or count. While I may not see some as often as I'd like, we pick up where we left off every time we do see each other. I have an immediate family which consists of my parents, my 4 sisters, & 2 brothers. They drive me crazy but I wouldn't have it any other way. And as crazy as it is, I myself am bringing up my own little family with my husband & my son – who are my absolute world. I also have a group of friends who I consider my "ride or dies" – okay maybe I don't really call them that but they're my family – with me & always down for anything.
Delivery Man has definitely sparked my interest. Vince Vaughn & Chris Pratt are sure to bring the laughs in this movie but it'll be interesting to watch Vince Vaughn's character's journey to finding his purpose in life with his newfound family. In addition to the official trailer, we are also sharing some exclusive images from the film below!
Exclusive Images: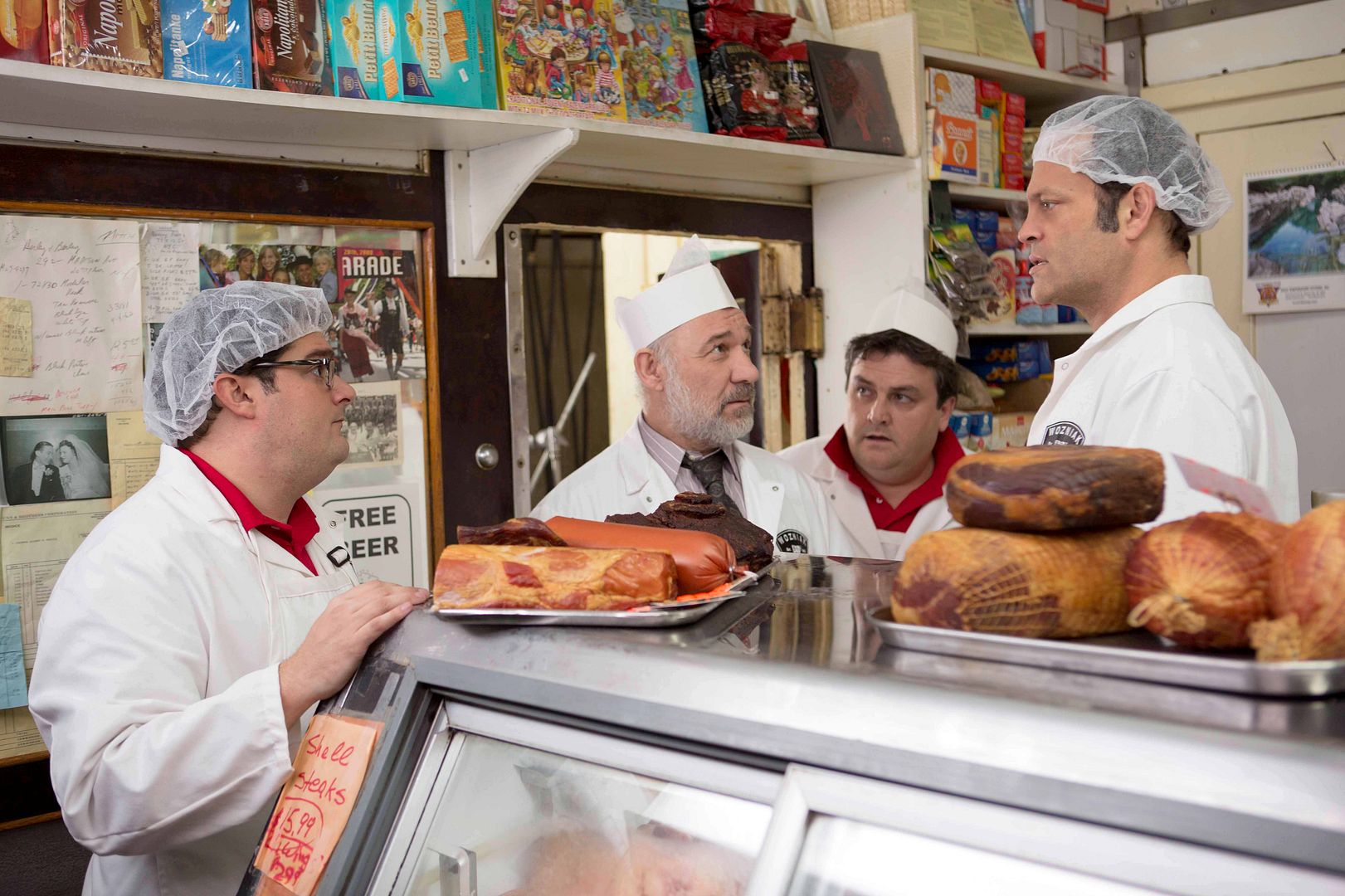 This is one movie on my "To Watch" list for later this year for sure.
Feel free to like & follow Delivery Man at the sites below:
"Like" DELIVERY MAN on Facebook: Facebook.com/DeliveryManMovie
Follow DELIVERY MAN on Twitter: @DeliveryManFilm
Follow DELIVERY MAN on Pinterest: Pinterest.com/DeliveryManFilm
Follow DELIVERY MAN on Instagram: DeliveryManMovie
And don't forget to mark your calendars – Delivery Man (rated PG-13 for mature themes) releases in theaters on November 22nd!
What did you guys think of the trailer? How would you react or feel knowing you had 533 children?