Dreamworks Animation's Turbo is set to be released on July 17, 2013 in 3D & to celebrate it's release, here are the character posters of Turbo & Whiplash as well as a trailer. Check them out below! 🙂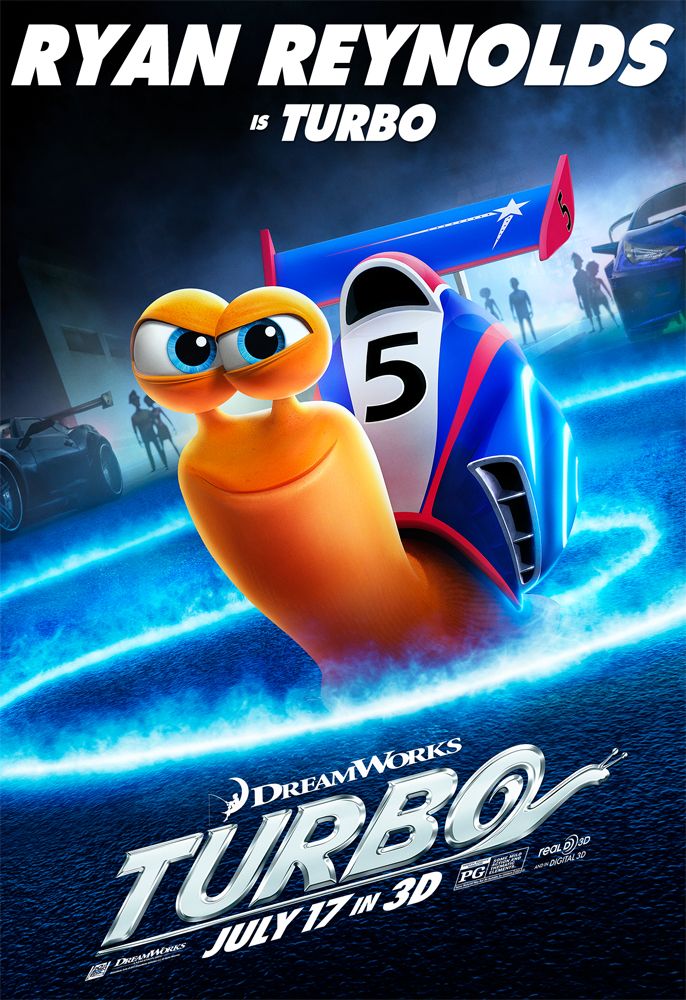 Turbo dreams of being the greatest racer in the world and competing in the Indy 500. His Obsession with speed has made him an outsider in the slow and cautious snail community. After a freak accident gives him incredible speed. Turbo embarks on an extraordinary journey to achieve the impossible.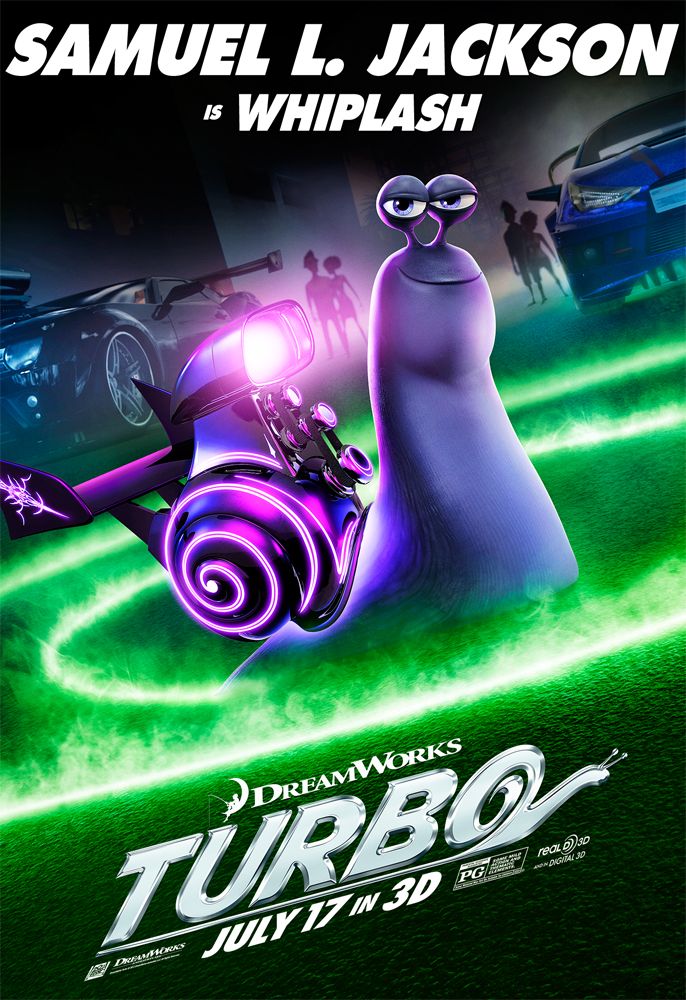 Before Turbo arrived on the scene, Whiplash was the charismatic leader and reigning champ of the Racing Snails. To be part of Whiplash's crew you must earn his respect… and unless you've won his respect, you'll never see the real Whiplash – a warm, jovial guy who treats his crew like family.