Disclosure: I participated in a campaign on behalf of Mom Central Consulting for Cascade. I received a product sample to facilitate my review and a promotional item as a thank you for participating.
If you've been following me for a while, you know I live with my family in a big house. I like to compare it to the show "Full House" – my parents, some siblings, a niece, a nephew and of course, my little family all live here & I'm the Danny Tanner of the family. On top of everyone who lives here, my brother & sister bring over their friends all the time. You can imagine how many plates and cups we go through in one day! And since everyone works or goes to school with the exception of me, I'm the lucky one who usually gets stuck doing the dishes. When it's just me & my son at home, I hand wash but when everyone's home, the dishwasher is my best friend.
To be honest, I'm not loyal to one specific brand. I like to switch it up from liquid to powder to detergent pacs. The most recent one being an eco-friendly liquid detergent. During my niece's birthday party, my husband asked for another cup because the one I gave him was dirty. I  thought it was weird since I had just washed them & grabbed the cup he was handing me back & I noticed that the cup wasn't dirty, it just looked dirty because it was a bit cloudy. I looked up & looked around the room & noticed that most of the glasses looked that way. Nobody had noticed or at least, they didn't say anything but still, it was a bit embarrassing for me. I decided it was time to stop with just buying any brand detergent.
When I was given the chance to review the Cascade Platinum with Dawn in Lemon Burst scent pacs, I was really excited. My sister's graduation party was coming up & I was going to put the pacs to a test. Yes, I was actually looking forward to doing the dishes!
Cascade Platinum pacs are said to:
• Power away tough, 24 hour stuck-on food
• Eliminate the need to pre-wash dishes
• Help maintain the look of new machines and helps prevent additional hard-water film build-up
• Delivers exceptional dishware shine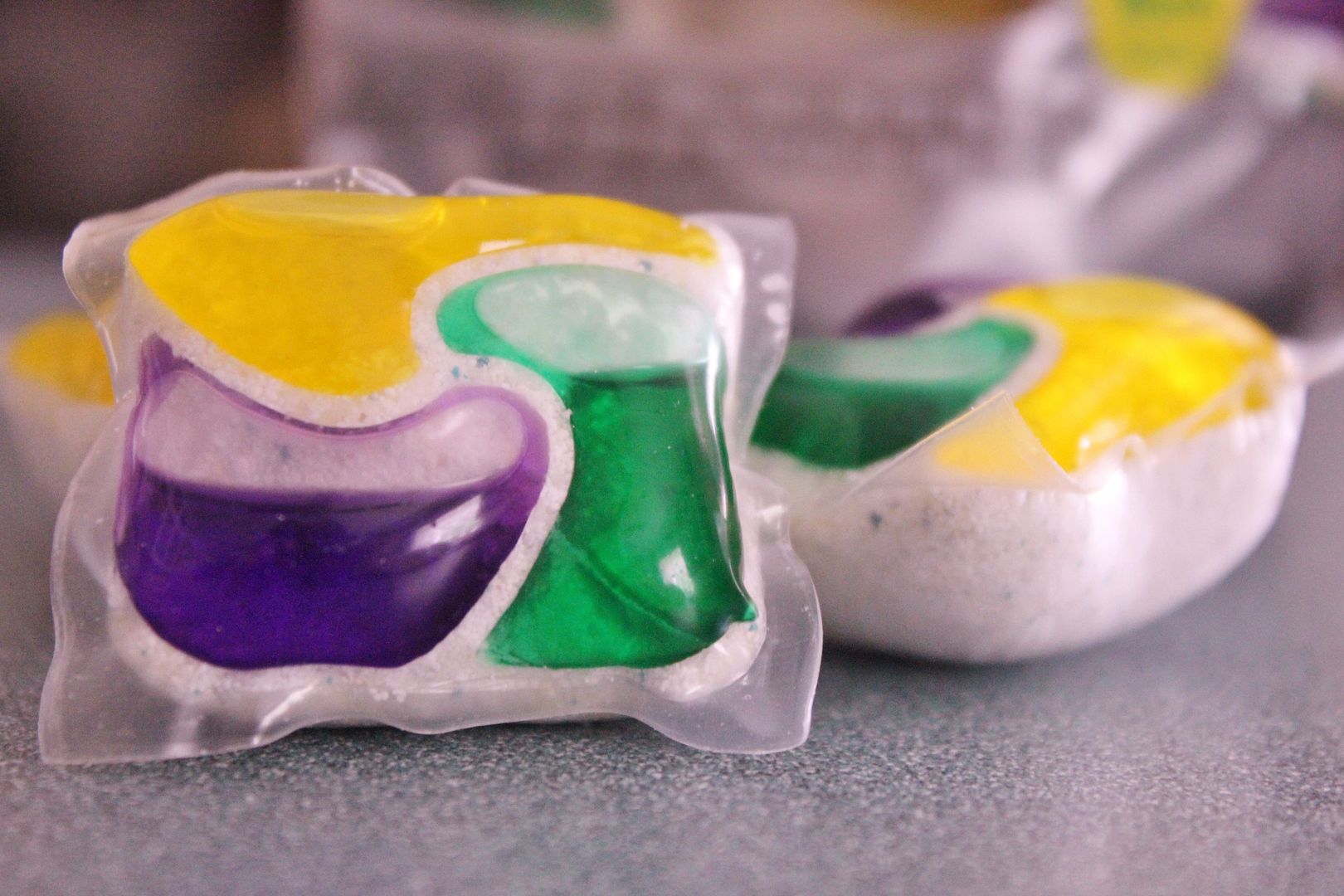 Powers away stuck on food? Yes please! This is a big problem in our house! Eliminate the need to pre-wash dishes? That would also be helpful in my house. I've had to grab a couple of plates that my nephew puts in the dishwasher & had to rinse them before putting them in again. The party came & went with promises from my siblings that they would get to the plates in the morning. I let them do the dishes the next day & told them to just stick them in the dishwasher without pre-washing them. They looked at me funny but they did what I asked & we used the Cascade Platinum pacs. The dishes came out clean – with absolutely no residue on them! Love, love, love! This was the first time I didn't have to grab a plate or fork and put them back in the dishwasher to wash again because there was still food stuck on them. I'm very happy with this product & the results & highly recommend them!
If you're on Instagram, you know people love pictures of food! They're everywhere! Which is why Top Chef judge and editor of Food+Wine magazine, Gail Simmons, has partnered with Cascade to discuss why presentation is just as important as preparation.
• From prep to plating: It's more than just a great-­‐tasting recipe, but also perfect presentation. Sparkling dishes, shining flat ware and spot-­‐free glasses truly let you put your best food forward with culinary creations that pop!

• Gail recommends impressing with a Platinum Presentation: "The easiest recipes pop with unexpected, gourmet presentations. Drizzle bright sauces on sparkling white plates or layer desserts in crystal-­‐clean glassware. Keep your presentation sparkling with Cascade Platinum, which keeps dishes perfect for anytime entertaining and impromptu guests."
Check out this video with some of her plating tips below!
And talking about Instagram, if you're on it, you should definitely check out & enter the Cascade "My Platinum" contest. Each week, two contestants will be selected to receive a brand new Whirlpool dishwasher & one lucky grand prize winner will receive a Platinum kitchen makeover! I don't know about you but I think those are some pretty amazing prizes! All you have to do is go to the Contest Landing Page & upload a photo relating to the weekly contest theme!
Please be sure to include both the #MyPlatinum hashtag and tag @MyCascade in your entries to the contest to qualify!
• Week 1: My Platinum Plate (Entry Period: 6/3-­‐6/9)
Show us your best dish styled from the sparkling plate up!
• Week 2: My Platinum Bite (Entry Period: 6/10-­‐6/16)
Show us your best bite and most creative use of sparkling silverware!
• Week 3: My Platinum Clink (Entry: 6/17-­‐6/23)
Show us how you serve up creative concoctions in sparkling glasses. Cheers!
• Week 4: My Platinum Table (Entry Period: 6/24-­‐6/30)
Show us your sparkling tablescape for your most special celebrations!
• Grand Prize Winner (Entry: 6/3-­‐6/30)
Since I started using Cascade Platinum, I personally have noticed a huge difference – our dishes come out cleaner & thanks to the pacs preventing any additional hard-water film build-up to occur, even my dishwasher looks & smells cleaner too. I'm definitely going to be buying more Cascade Platinum pacs – I'm sold.  To learn more about Cascade products, be sure to check out the Cascade Website or connect with them on the Cascade Facebook & remember to check out the Cascade Instagram Contest page for the official rules.