Disclosure: I was sent item for review purposes. However, all opinions expressed are my own.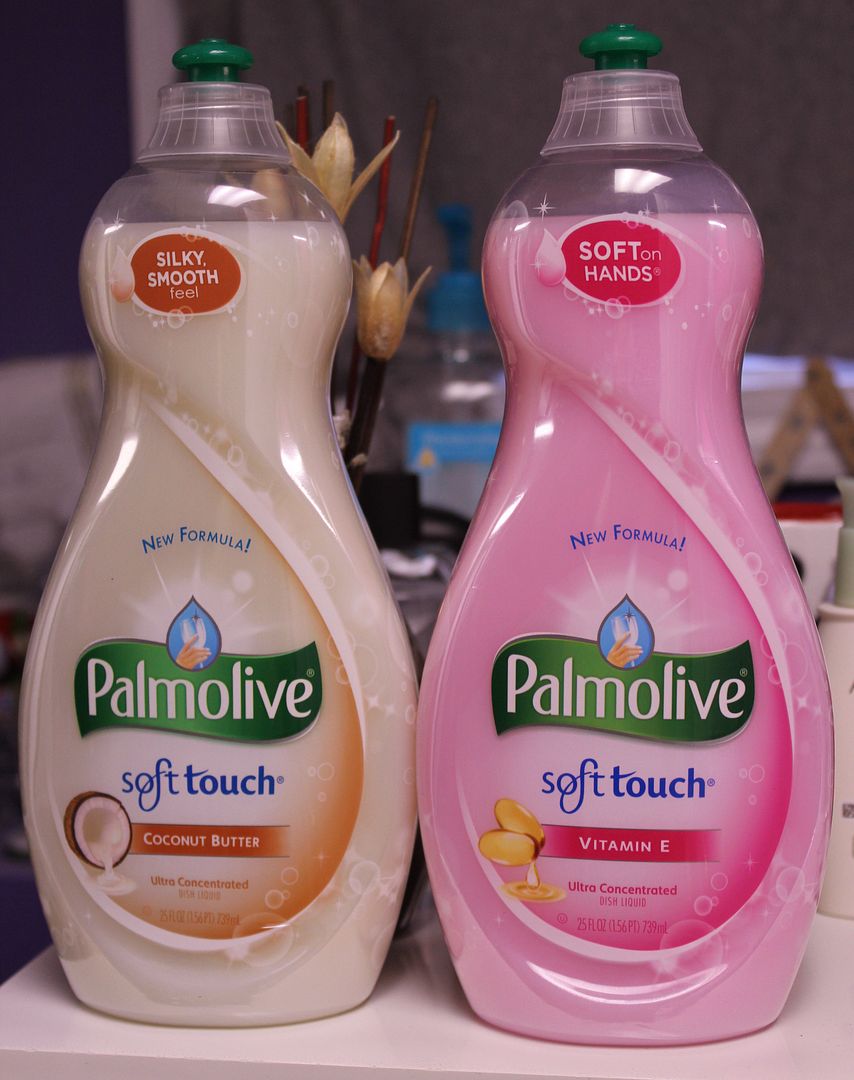 Thanks to Influenster, I was able to review two bottles of Palmolive's Soft Touch line in Coconut Butter & Vitamin E. Both formulas were designed to be mild on hands while still leaving your dishes looking spotless. They're phosphate free & both smell great. The Coconut Butter one is my favorite but I love the pink liquid of the Vitamin E formula. They're both easy to look at though which makes it great to just leave it out on the counter as is rather than putting it away or in a soap dispenser.
The dishwasher is my best friend but when there's only a plate or two to wash, I don't mind actually washing them. I especially wash the pots and pans by hand but mostly wear gloves to protect my hands (and sometimes my manicure). I decided to take the Palmolive test though & washed by hand with no gloves. Is it weird that I went from room to room looking for more dishes to wash? They didn't mess up my manicure & I've been using it for a while now & they actually are gentle on your hands. I love it.
In addition to Coconut Butter and Vitamin E, there's also a Soft Touch with Aloe detergent. If you're looking for a detergent that's touch on grease but soft on your hands, Palmolive is the way to go. I highly recommend it. 🙂