Disclosure: I was sent item for review purposes. However, all opinions are my own.
About the film:
In Minnie's The Wizard of Dizz, Minnie and Pluto are swept up in a big wind & end up in the land of Dizz. As Minnie tries to find her way home, she bands together with her new friends – Scarecrow Goofy, Mickey the Tin Mouse, and Donald the Lion to go off & ask the wonderful Wizard of the Pink Crystal City to make their dreams come true. But of course they have to look out for Witch Pete who wants Minnie's magical, sparkly shoes, and he's got a few tricks up his sleeve to get them. Will Minnie & Pluto ever make it home? Watch Minnie's The Wizard of Dizz to find out! ;P
Episodes:
1 – Mickey Mouse Clubhouse: Wizard of Dizz! (DVD Premiere, full-length musical adventure)
2 – The Golden Boo-Boo
3 – Goofy's Gone
Bonus Features: 10 Minnie's Bow Toons plus a FREE download of the Minnie Bow Maker digital book app (a $3.99 value).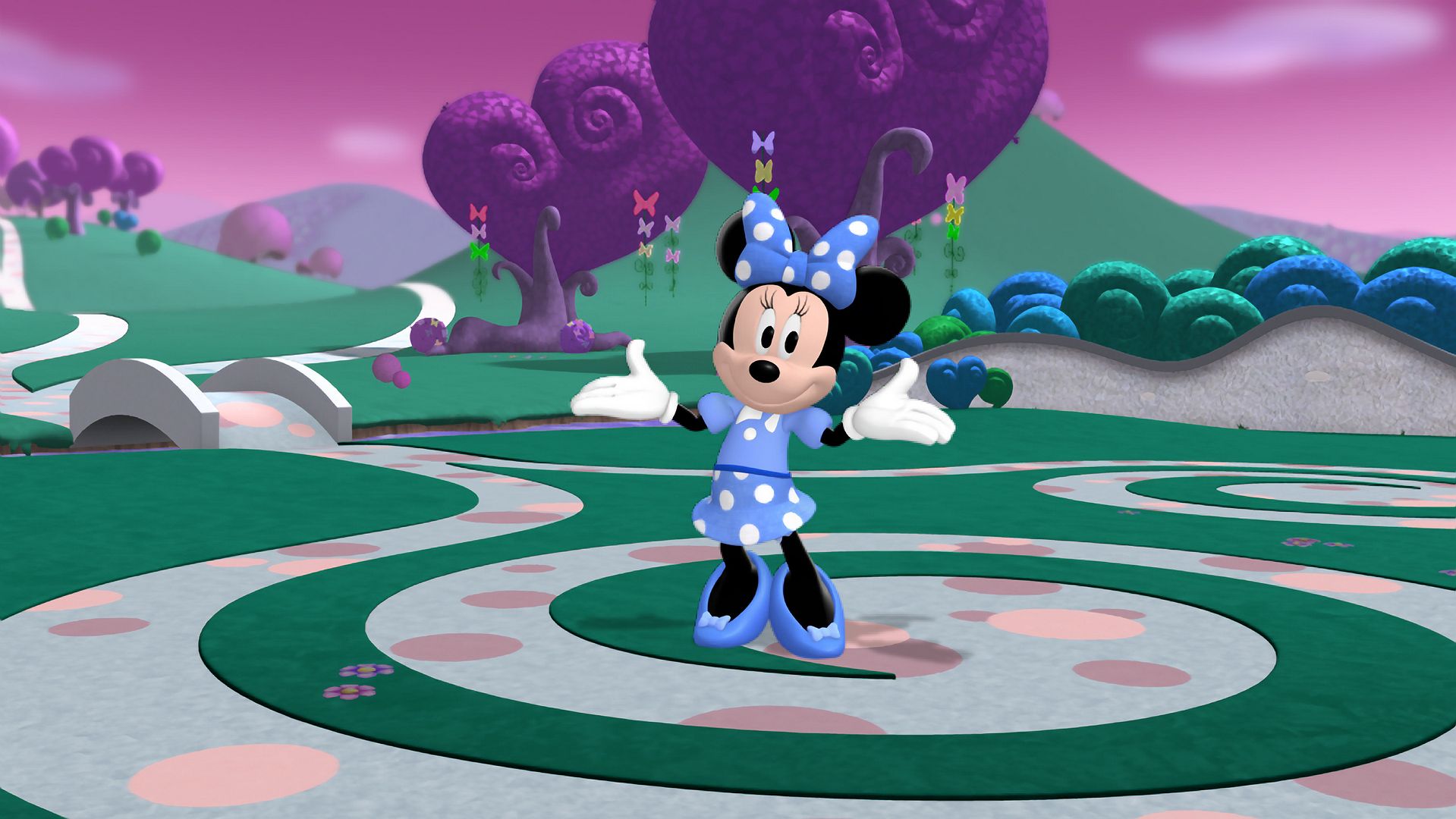 My thoughts:
I have to say, I LOVE this take on The Wizard of Oz! My son was able to enjoy it & I didn't have to worry about it being too scary for him. I also love that it centers around Minnie – one of my personal favorite Disney characters. It was full of fun from start to finish but all the while learning along the way. We absolutely loved it! My son even warmed up & wants to watch Oz The Great and Powerful after this but I don't know – we'll see. For now, we're sticking to this fun version!
The DVD includes Minnie's The Wizard of Dizz as well as two extra "Mickey Mouse Clubhouse" episodes, ten bonus Minnie's Bow-Toons and a FREE download of the Minnie Bow Maker digital book app. You can get your own copy starting June 11, 2013! 🙂