Disclosure: I was sent a Sea Sparkle doll for review purposes. However, all opinions stated are my own.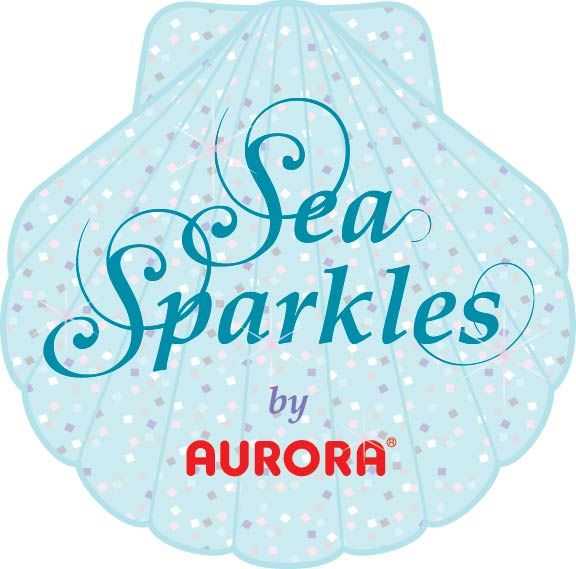 Aurora World Inc.'s has a new line of Sea Sparkles mermaids this year that range in sizes & styles that are perfect for the little mermaid lover in your life.
The Sea Sparkles collection now includes new 10", 18", 38" mermaids plus four 27" mermaids. (small, medium, large and extra large sizes; SRP: range from $8-$70).
Each mermaid has long yarn hair and her dress is accented with a shiny jewel.
The holiday-themed Merry Mermaids, "Joy" and "Noel," are beautifully dressed in holiday hats and rich, sparkly fabrics; makes a great seasonal gift.
Sea Sparkles items are suitable for all ages.
In addition to the mermaids, there's also a great collection of sea friends that you can collect – from dolphins to sea horses.
I was able to review Morgana – a beautiful mermaid with brown eyes & long black hair (made of yarn) with blue details in her hair and a cute jewel. Her fin is sparkly and she's oh so soft!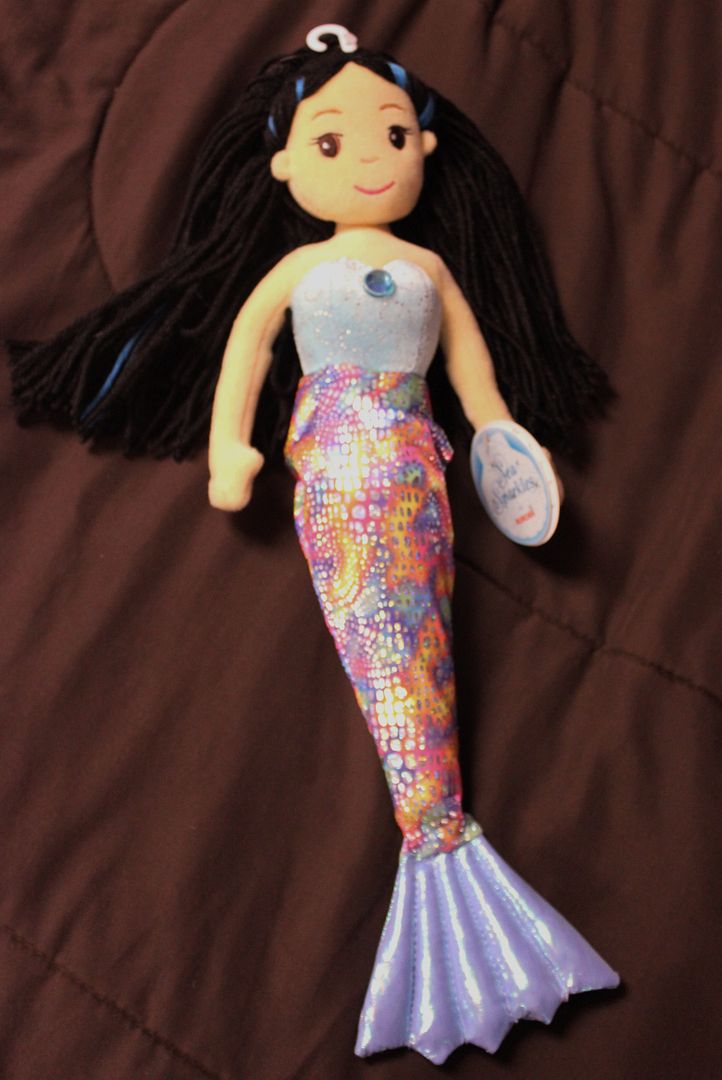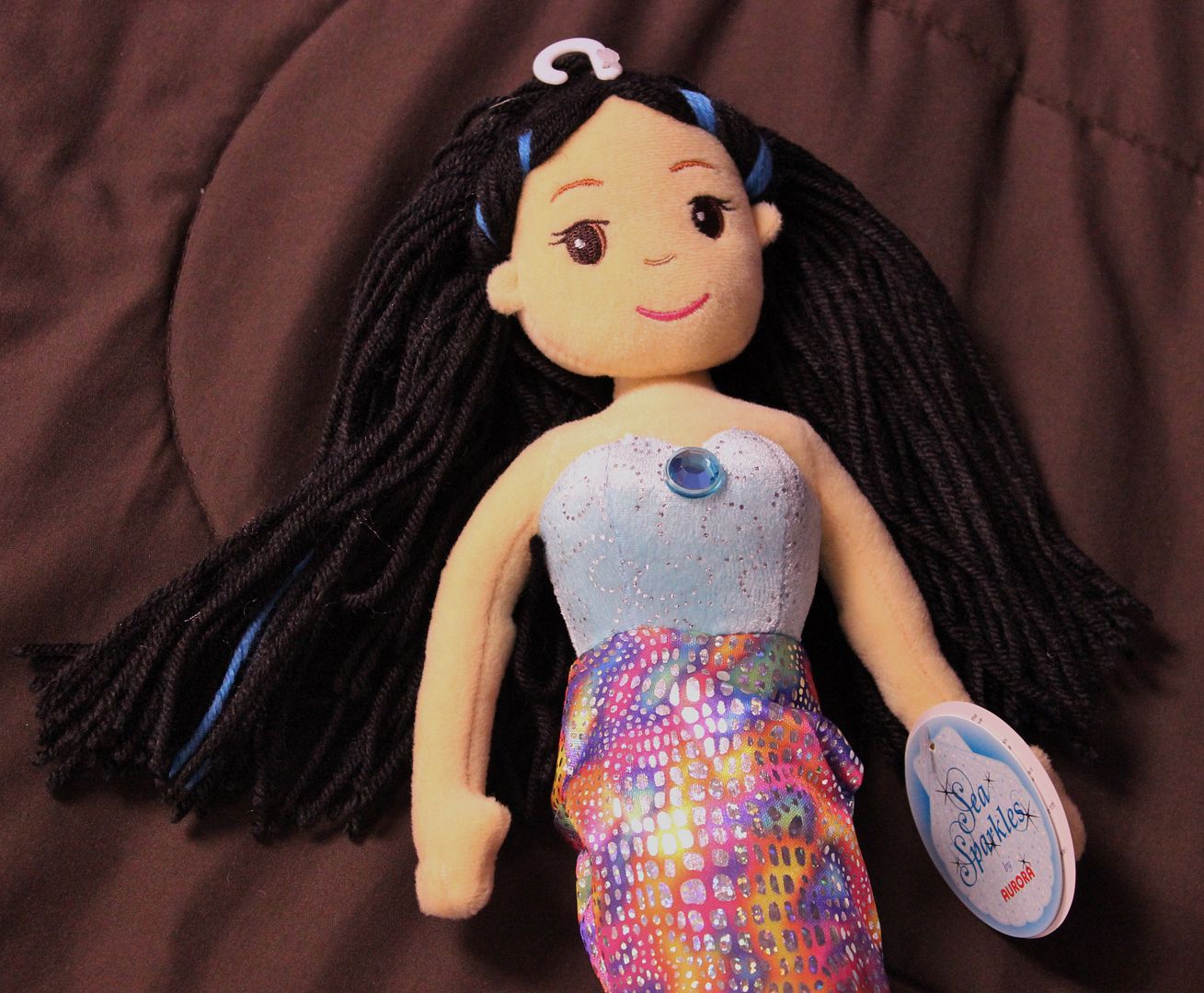 Here's a close up of the details.
The bottoms on the mermaids are a little heavier than the rest of the body so they're able to sit up without toppling over. Adrian gave this to his cousin & she was more than happy to have it. She loves it and plays with it regularly. We were looking a the rest of the line & she's eyeing some more to add to her new collection. They're sparkly, colorful, soft and best of all, affordable.
Aurora's Sea Sparkles can be purchased at retail stores or online at the official Aurora shop. Be sure to check them out – there are enough mermaids & sea pals for everyone's style. 🙂