Disclosure: I was sent a Aveeno Positively Radiant Intensive Night Cream for review purposes. However, all opinions stated are my own. 
Thanks to Influenster, I was able to review the Aveeno Positively Radiant Intensive Night Cream. I've mentioned my love for Aveeno before. It's by far, one of my favorite brands of all time. My son & I both have sensitive skin & Aveeno works wonders for us. He knows we both share Aveeno products but I told him that this little baby was all mine.
The Aveeno Positively Radiant Intensive Night Cream is powered by Total Soy Complex with vitamin B3. It is said to reduce the appearance of discoloration, uneven skin tone which in turn helps to reveal a healthier looking skin.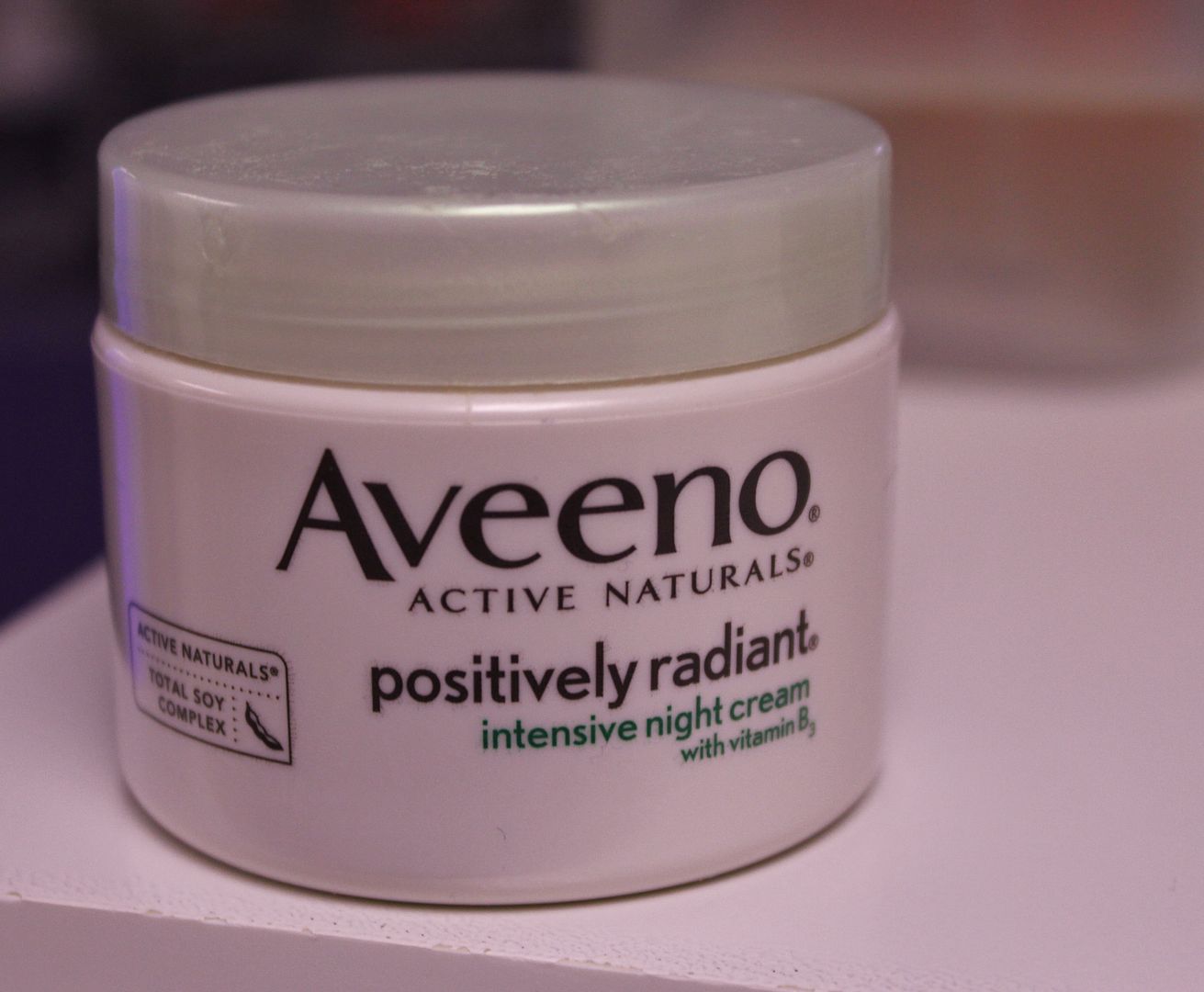 It's oil-free & feels so good on my face when applied. The best part is that it smells really good. I don't like funky smelling creams on my face when I'm trying to go to sleep so this is perfect. I've only been using it for a couple of days and I can already see my skin tone improving. It doesn't look as red as it did before on my cheeks. I've actually gone out & bought another one to have once I run out of this cream. It's only 1.7oz but a little bit of cream goes a long way. I just dab it on and it's enough for my whole face/neck area. Love it – though it's not surprising because all Aveeno products are awesome, seriously. I love them all! They're a little pricey but well worth it. I highly recommend this product.
To find out more about the Aveeno Positively Radiant Intensive Night Cream (active ingredientes, etc.) or other Aveeno products, be sure to check out the official Aveeno website.