Disclosure: I was sent the following book for review purposes. However, all opinions stated are my own. 
Ahmet Zappa is most popularly known as the son of late rock musician/composer Frank Zappa. I actually remembered him from an interview where it was said his concept is what made The Odd Life of Timothy Green come to life.  Ahmet grew up with a learning disability & now enjoys writing books to help kids discover how fun reading can be. Because I'm Your Dad is his first picture book dedicated to all Dads – as he says, this book is for "…anyone who is a father, has a father, or hopes to someday be a father."
Because I'm Your Dad is about a Dad who does everything and anything so that their child can have a great and fun childhood. It's a quick and fun read that is a perfect gift for any Dad to read to his own little monster. Speaking of monsters, the monster illustrations by Dan Santat in this book are amazing – so colorful & fun!
I'm usually the one who reads to my son at bedtime but since we've gotten this book, my son requests his Dad to read. Some of the things in the book hit close to home- who hasn't had breakfast for dinner? While some are a little out there for the real world – rocky road ice cream in the bathtub? I don't know about that, lol, but that's what makes it fun & they make my son laugh.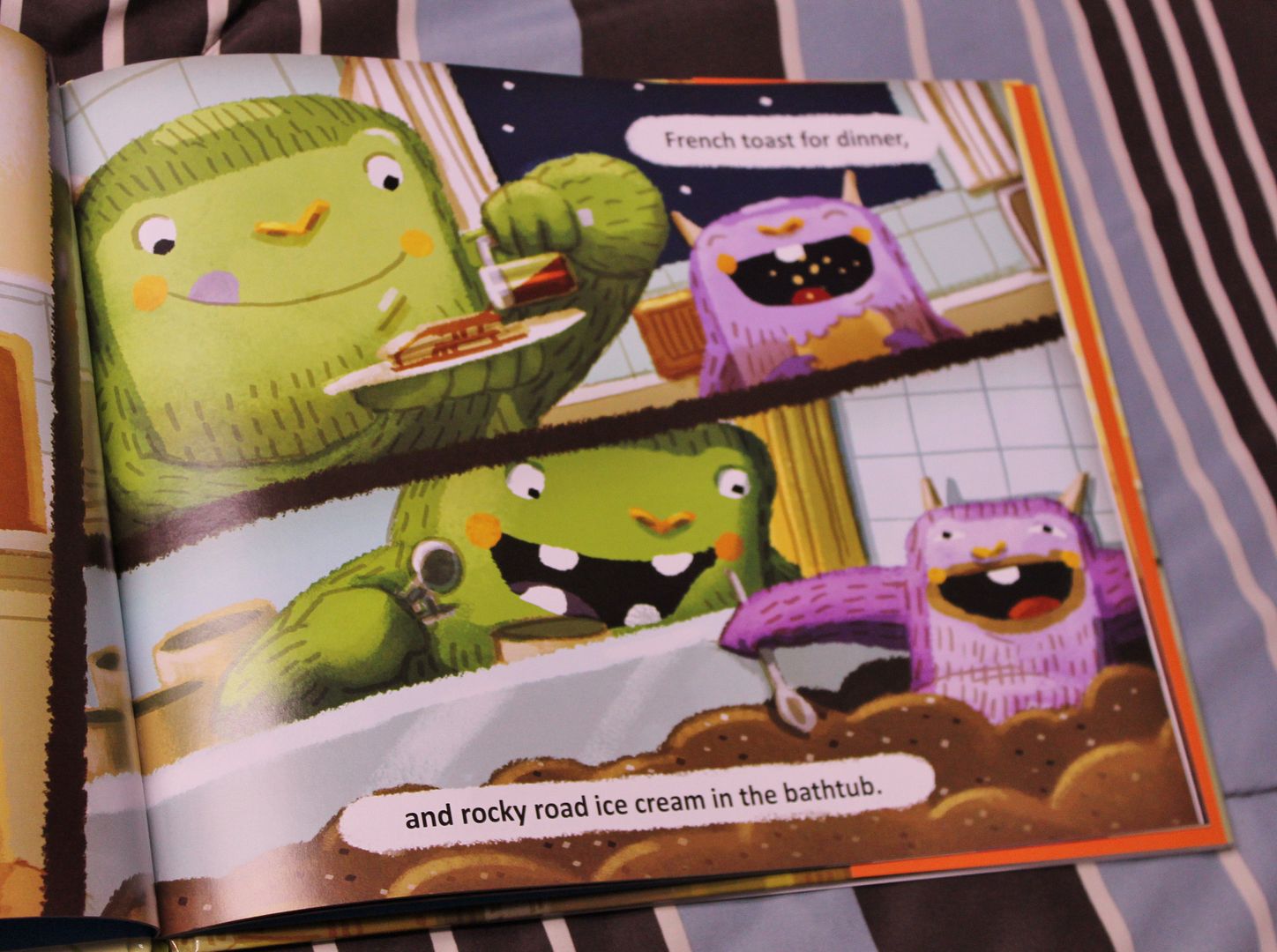 Such a great book – we absolutely love it. My son & I have fun but the bond he has with his Dad is different. I'm hoping there are more children's books with Dads and their kids being the main focus. This is a perfect example of how they should be – full of love & fun.
Be sure to check it out – it's now available to buy at your local bookstore. 🙂