Exciting news for all Georgia Disney on Ice fans! Feld Entertainment will be bringing Disney On Ice presents Worlds of Fantasy to the Arena at Gwinnett Center on May 1-5, 2013!
Fun for the whole family, Disney On Ice presents Worlds of Fantasy will focus on four stories that girls & boys are sure to love.  This show will feature Disney & Pixar's Cars & the Toy Story gang as well as Disney's The Little Mermaid & Tinkerbell! I've been to a Disney on Ice show before & even my husband enjoyed it very much – they're super fun & the most important thing is, your little one will love it!
If you come an hour early to the show, you can experience the Disney Princess Pre-Show: an enchanting display of Disney princess gowns and mementos which is complimentary to ticket holders. Check out the full event schedule & where to buy below of when they're stopping here in Georgia!
Full Event Schedule:
Wednesday, May 1, 2013: 7:30 P.M.
Thursday, May 2, 2013: 7:30 P.M.
Friday, May 3, 2013: 10:30 A.M. & 7:30 P.M.
Saturday, May 4, 2013: 11:00 A.M., 3:00 P.M. & 7:00 P.M.
Sunday, May 5, 2013: 1:00 P.M. & 5:00 P.M.
Ticket Info- Purchase tickets at:
Use discount code BLOGD29 to get $5 off tickets for the Thursday 7:30PM, Saturday 11:00AM and Sunday 5:00PM performances for all internet & phone orders!
Here are some fun printable activities you can enjoy with your kids in the meantime while we wait for the show to arrive to our city – CLICK on each image below to open a PDF file that you can print out.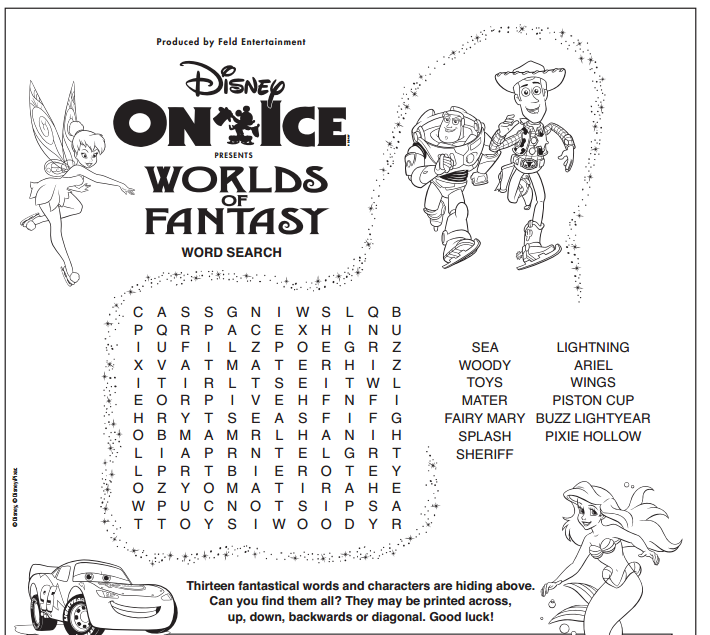 Disclosure: I am a Feld Family Ambassador, and in exchange for my time and efforts in attending shows and reporting my opinion within this blog, as well as keeping you advised of the latest discount offers, Feld Entertainment has provided me with complimentary tickets to Feld shows and opportunities to attend private Feld pre-Show events. Even though I receive these benefits, I always give an opinion that is 100% mine.